Book of the Week: Aesthetics Edition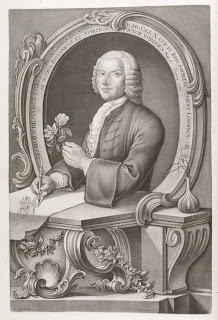 This week, we highlight the botanical illustrations of Georg Dionysius Ehret.
Active during the 18th century, his illustrations became the must-have accompaniment for scientists interested in precise rendering of the species at hand. Born into a modest family of gardeners, his achievements (as they so often do) result from a combination of talent and circumstance.
Carl Linneaus was one of his first collaborative partners, who almost certainly helped shape Ehret's attention to botanical detail. "For instance, the botanist criticized the artist for failing to include items like the stamen, pistil and other small details, which Ehret argued, would spoil the illustration. In the end Ehret gave in. In fact he became so fond of detailing that this viewpoint became a trademark of his illustrations from then on."
Plate from Missouri Botanical Garden's Plantae selectae quarum imagines ad exemplaria naturalia Londini 1750.