Book of the Week: A BHL Superstar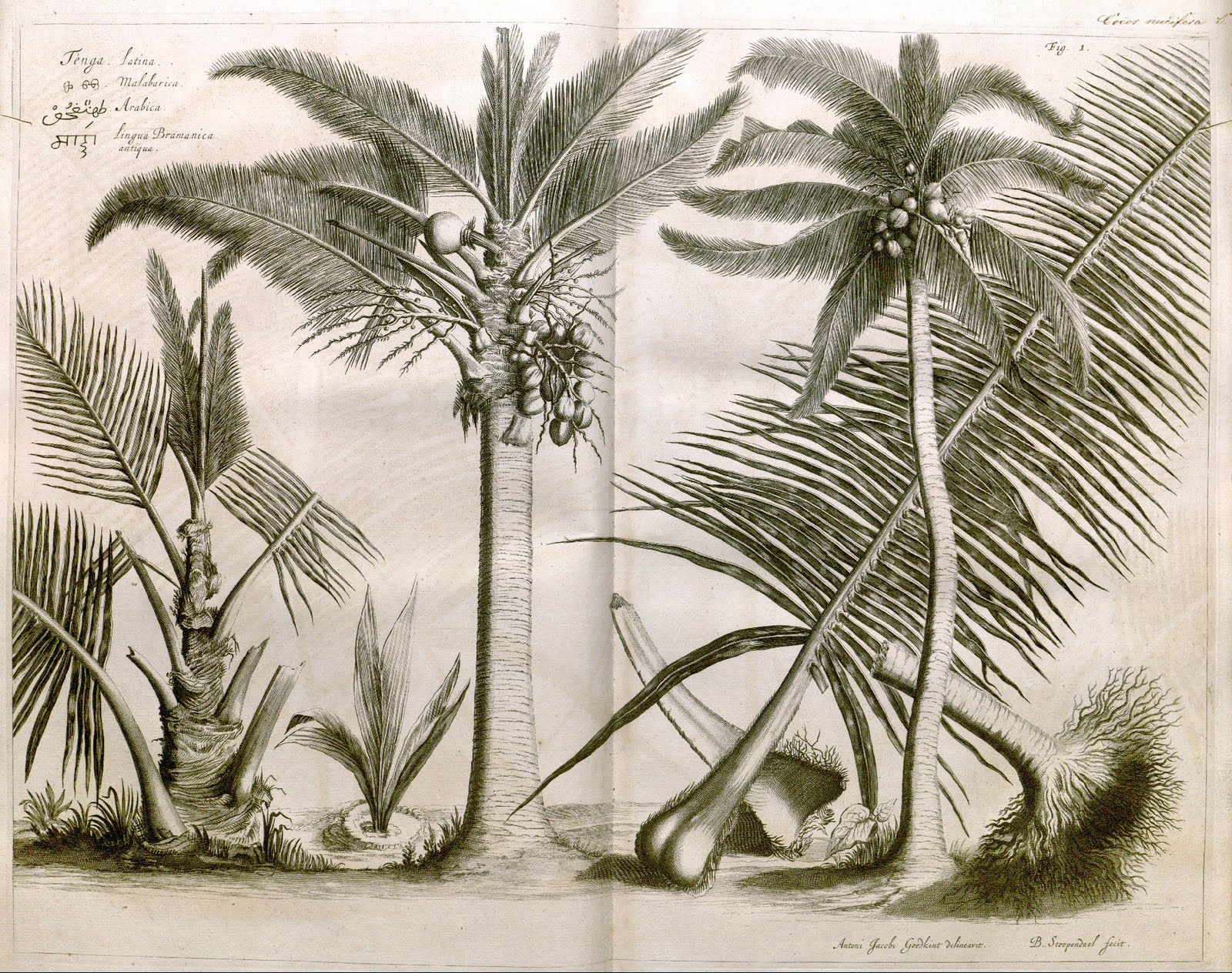 It's one of the most frequently downloaded books from BHL. It was compiled over thirty years, in twelve volumes, and contains 794 copper plate engravings. It depicts and describes the flora of Asia and the tropics, focusing on the medicinal properties of the flora in the Indian state of Kerala. Species names are recorded in such languages as Konkani, Arabic, Malayalam, and Latin. It contains the type illustrations of many species, and was first published in Amsterdam in 1678-1693. Edited by nearly a hundred physicians, professors of medicine and botany, amateur botanists, technicians, illustrators, engravers, officials and clergymen, the work was conceived of by the then-governor of the Dutch administration in Kochi, Hendrik van Rheede.
Enough talk! What is it, you ask?
Answer: Hortus Indicus Malabaricus, one of the most important early works on the medicinal properties of various flora.
Hortus Indicus Malabaricus has also been the recent focus of a special publication of Samagra, a journal published by the Centre for Research in Indigenous Knowledge, Science and Culture. This special issue discusses the recent discovery of the previously unidentified creator of the first volume's Frontispiece (now identified as the Dutch Golden Age artist Gerard de Lairesse), a discussion of the contributions of the Hungarian Theologians involved with the work, as well as an analysis on the medicinal plants described within the work.
Spend some time exploring one of the most popular works in BHL, and read what modern-day researchers are still discovering about the work in the special issue of Samagra, entitled, appropriately, "Hortus Malabaricus: Special Issue." The exotic East and its flora await you!