Book of the Week: The Birth of Microscopic Plant Anatomy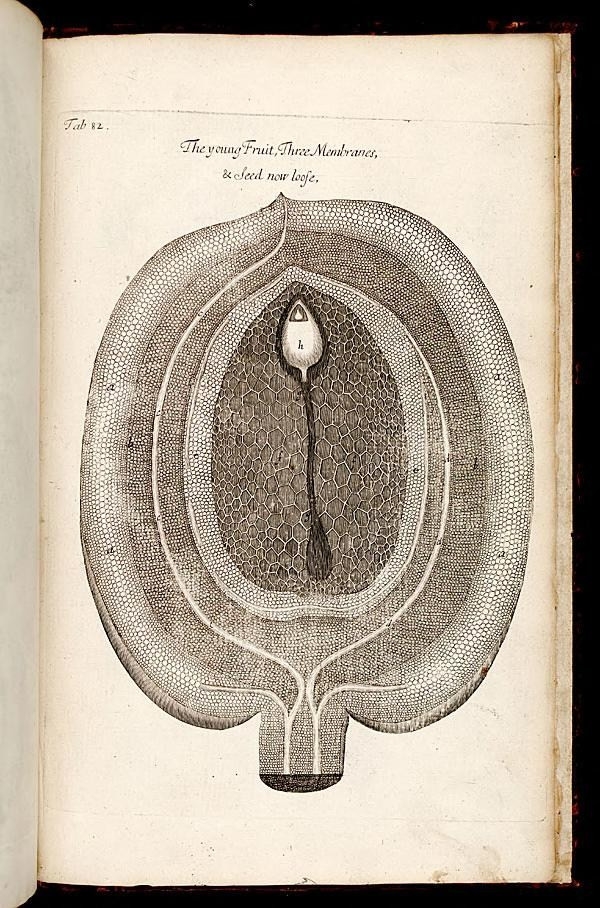 There are groundbreaking biodiversity works that most of us are familiar with, including
Systema Naturae
and
On the Origin of Species
. Then there are other works that, though just as monumental for their impact on scientific knowledge, are less universally known than others. One such book is
Anatomy of Plants
, a seventeenth century work by Nehemiah Grew.
Many people have probably never heard of this work, and most probably have no idea what contribution it made to scientific discovery. Grew's masterpiece, however, is significant not just because it depicts the first microscopic descriptions of pollen, but also because it is the first publication to note that a plant's stamen is a male organ, with pollen as the seed. In fact, this work earned Grew, who was given the title "The Father of Plant Physiology," the distinction of being one of the most celebrated scientists of the seventeenth century, and, together with Malpighi, he is considered the co-founder of plant anatomy.
Anatomy of Plants, published in 1682, was divided into four books, entitled Anatomy of Vegetables Begun, Anatomy of Roots, Anatomy of Trunks, and Anatomy of Leaves, Flowers, Fruits and Seeds. The work was largely a collection of Grew's previous publications, many of which were presented to the Royal Society in the 1670s. Within the work, Grew describes the key differences between the morphology of stem and root, and, as previously mentioned, details the microscopic characteristics of pollen and hypothesized that stamen are the male organs of plants.
Despite the critical importance of the discoveries presented in this work, what is more likely to draw your attention to Grew's Anatomy are the 82 exquisite engravings contained within. The illustrations depict in unprecedented detail the internal subtleties of roots, stems, tree trunks, and, not least of all, seeds. We've presented a few of our favorites in this post, but be sure to check out the entire collection on our Flickr account.
In 2006, a copy of Anatomy of Plants sold at auction for $7,557, nearly $5,000 over the estimate. Fortunately, you don't have to have the budget of a used car to enjoy this work. As you've come to expect, it's freely available in beautiful high resolution quality from the Biodiversity Heritage Library (in fact, it's title #4 in BHL!). So be sure to spend some time with this title and add it to your repertoire of critical natural history works. It deserves to be among the Greats, keeping Darwin and Linnaeus company.