On February 22, 2013, we announced that the Library of Congress (LoC) had become the fifteenth member of BHL! As a Steering Committee member, Library of Congress will help us further build the BHL collection by digitizing books in their vast library of over 151 million items.
Becoming a BHL member involves not only dedicating staff and financial resources, but also the signing of an official Memorandum of Understanding. On Thursday, March 28, 2013, Nancy Gwinn (Chair of the BHL Executive Committee and Director of Smithsonian Libraries), Grace Costantino (BHL Program Manager), and Elizabeth O'Brien (Smithsonian Libraries Director of Marketing and Special Events) visited the Library of Congress for a ceremonial signing of the MOU with Roberta Shaffer (Associate Librarian for Library Services, LoC) and Leslie Girard (Confidential Assistant to the Associate Librarian for Library Services, LoC).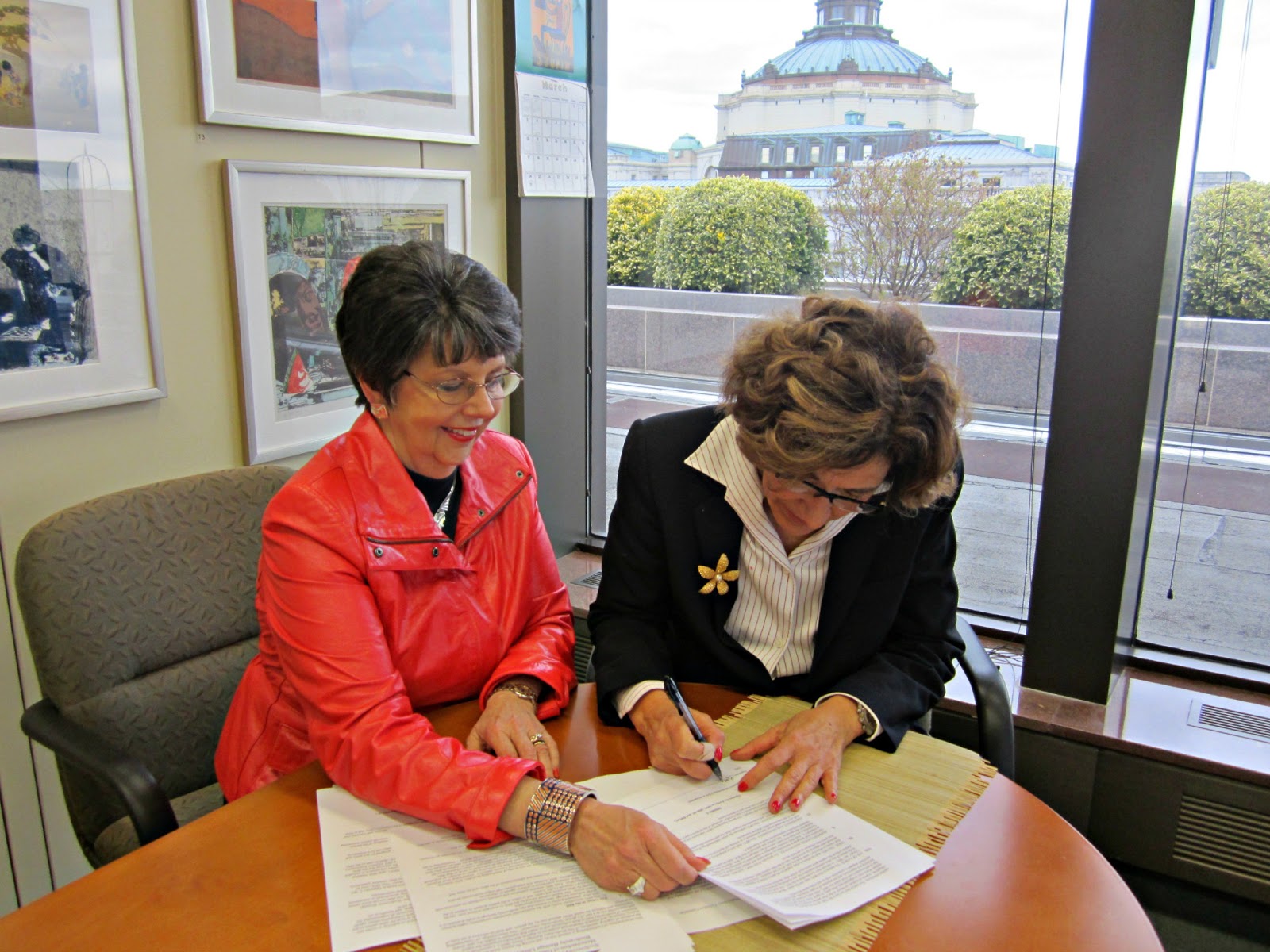 Roberta Shaffer (right) signing BHL MOU for LoC with Nancy Gwinn (left). Photo by Elizabeth O'Brien.
So, we're pleased to say that everything is signed, sealed, and official! We're so excited to call Library of Congress a partner in our great endeavor to make the world's biodiversity literature available freely to everyone, everywhere!
And of course, it takes a village to successfully build, maintain, and manage BHL. Each new member must dedicate staff to that village. Learn more about Library of Congress's representative to BHL, Dr. Tomoko Steen, in our previous blog post. She will coordinate workflows and identify staff to help bring LoC material into our collection of over 40 million open access pages.
Curious to know who else is a BHL member? Check out our BHL membership page.