Recap of the 3rd International Conference on African Digital Libraries and Archives and BHL participation.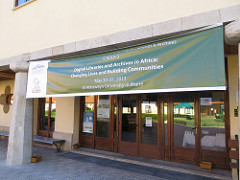 We had a very good 3rd ICADLA meeting in Ifrane, Morocco. As part of the Advisory Committee, I was very pleased with the over all program (though disappointed that there was so much confusion in having a representative from the Google Cultural Institute and then the person ended up not attending).
The opening keynote, by Misako Ito (UNESCO Office for Algeria, Morocco, Mauritania and Tunisia) provided a good kick off to the meeting.
Next up was a special panel presentation by members of the Global Biodiversity Heritage Library community. I moderated the panel and the presenters included Nancy Gwinn (Smithsonian Libraries/BHL), Ely Wallis (Museum Victoria/BHL Australia), Anne-Lise Fourie (SANBI/BHL Africa), Magdy Nagi (Bib. Alex/BHL Egypt), Jiri Frank (National Museum, Prague/BHL Europe), and William Ulate (Missouri Botanical Garden/BHL).
Here's the abstract for the panel: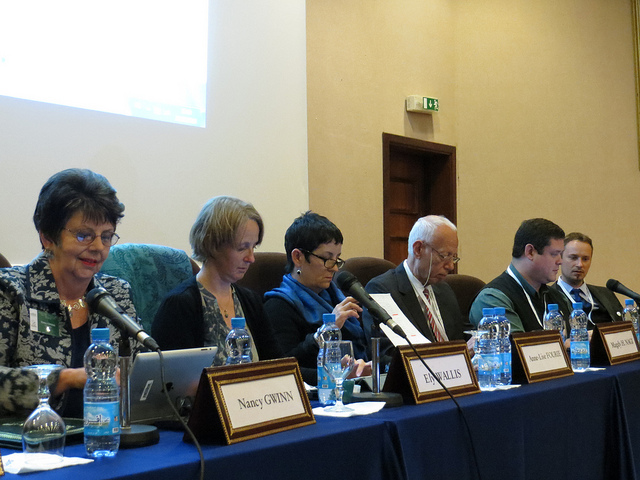 Creating a Global Biodiversity Heritage Library
The Biodiversity Heritage Library (BHL), originally formed in 2006 with twelve U.S. and U.K. museum and botanical garden libraries, has grown to incorporate regionally-based global nodes in Europe, Australia, South America, Egypt, China, and most recently Africa. BHL now globally aggregates nearly 40 million pages of biodiversity literature representing over 110,000 volumes. Including both pre-Linnean (i.e. 1753) and contemporary volumes, the BHL allows life-science researchers to find important references to the planet's biodiversity. Created to provide open and free access to the published literature of biodiversity, the BHL serves as a model for a large-scale curated digital library collection. Coordinating content selection, digitization, and post-digitization service to a world-wide audience. Recent projects have started to identify illustrations that have a user-base beyond the core-science community of BHL to a wider audience of school children and life-long learners. Topics to be discussed in this panel include strategies for creating and maintaining a multinational digital library program; digitization platforms and services; creating value-added features for discipline-specific digital libraries; use of social media and outreach to increase use and build new audiences; and migration of projects to sustainable programs. This session will include participation from BHL global partners from Africa, Egypt, the United States, and Australia. A one hour time slot would be preferable for this session. Presenter from the BHL Africa project will be finalized shortly.
Here's my presentation (thanks to Bianca Crowley for suggesting that title). [others are planned to be added]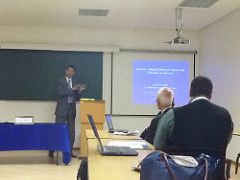 The first day was then filled with breakout sessions on the topics of "Policy and Skills Development," "National and Collaborative Projects", and "Institutional Experiences". The day concluded with a gala dinner and local Berber music and dancing at the Al Akhawayne University Faculty Club.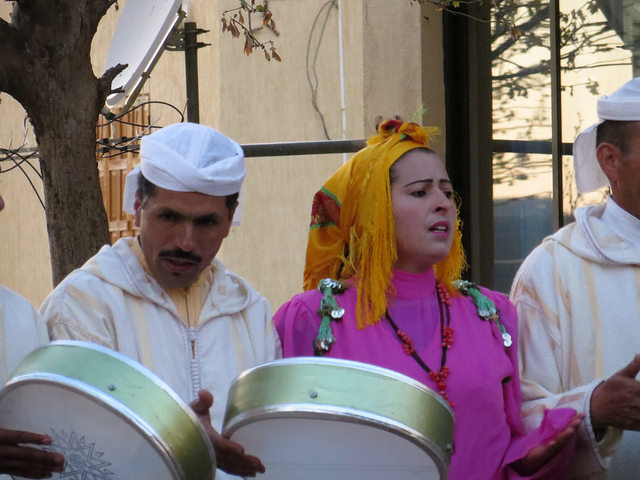 Day two began with an excellent presentation by Driss Khrouz, Director of the National Library of the Kingdom of Morocco. Mr. Khrouz covered the development of the Moroccan Digital Library, particularly in relation to manuscripts. He also discussed relations between Morocco and other national libraries as well as issues around theft and black market sales of Moroccan manuscripts. Mr. Khrouz is a passionate advocate for libraries and made a passionate plea for increasing library services in Morocco to promote overall literacy. Too many children do not have a place to read and too many universities are not devoting resources to libraries.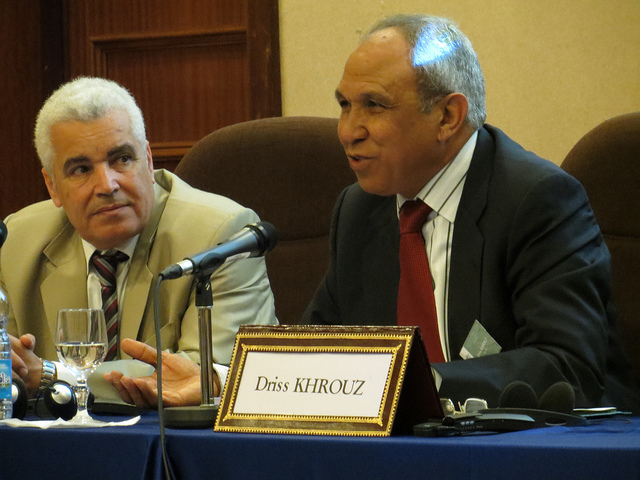 I then participated in the panel discussion on "A Roadmap for Digitization in Africa". The topics generated out of that panel (and the roadmap document) fed three breakout sessions that discussed the topics in more depth and which were then presented in a plenary reporting session.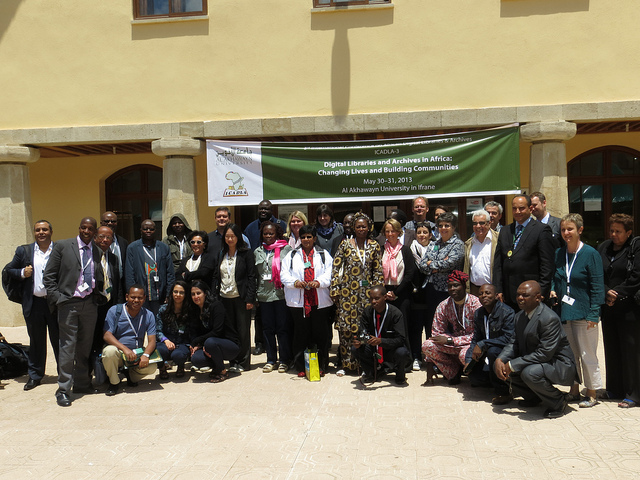 The meeting ended with a final statement by Felix Ubogu and Abraham Azubuike, representing the ICADLA Standing Committee.
Thank you to Felix Ubogu, Michelle Pickover and Gabriele (Wits) and the rest of the ICADLA steering committee. And also a special thanks to our hosts at the Al Akhawayn University Library for wonderful local logistics: Abdelhamid Lotfi, Hanane Karkour, and the other staff of the library.