Geoffrey Mwachala from the National Museum of Kenya visits BHL at Smithsonian Libraries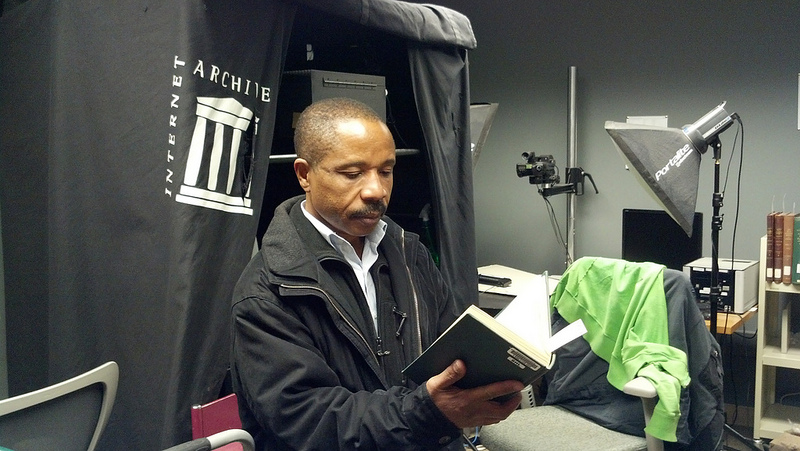 Dr. Geoffrey Mwachala
examining a copy of Victorian Naturalist
Dr. Geoffrey Mwachala, Director, Research and Collection at the National Museum of Kenya, stopped to visit Martin Kalfatovic and Nancy Gwinn while in Washington on other biodiversity and museum collections business at the Smithsonian.
While at Smithsonian Libraries, he was able to visit the scanning facility in the National Museum of Natural History and see some of the BHL digitization operations in action.
Dr. Mwachala is a strong supporter of BHL Africa and the expansion of biodiversity knowledge.