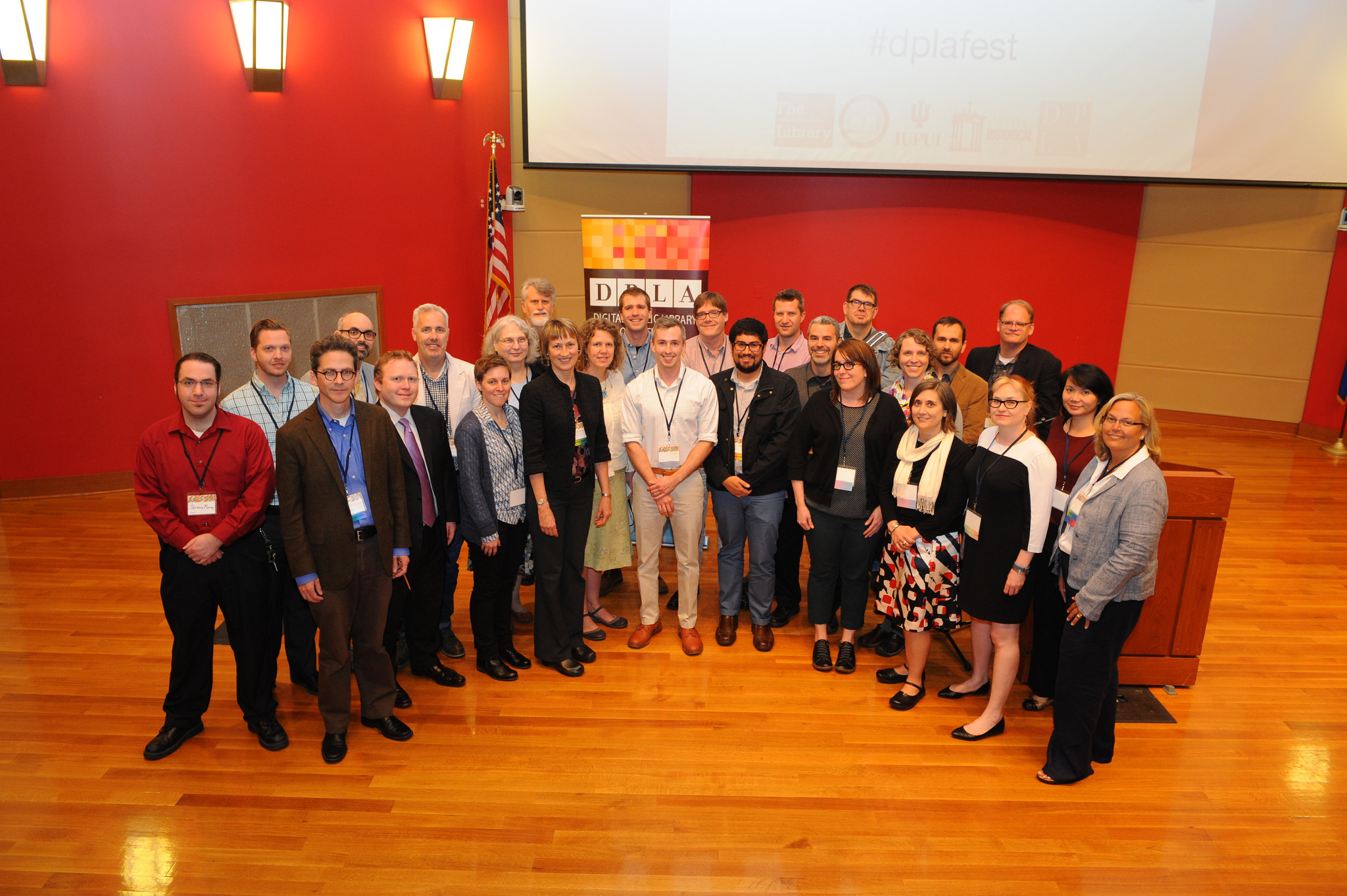 BHL Program Director Martin Kalfatovic attended the DPLAFest 2015 in Indianapolis (April 17-18) representing both the BHL content hub and the Smithsonian content hub.
DPLAFest drew over 300 people to the public programs held at the Indianapolis Public Library, the Indiana State Library, IUPUI University Library, and the Indiana Historical Society.
DPLA Director of Content Emily Gore gave important updates on the DPLA hub model and how DPLA hopes that it will evolve over time.
At the open poster session during the reception on the first day of DPLAFest, BHL presented a well-received poster, "45 Million Pages, 150 Million Species Names, Science for the DPLA: The Biodiversity Heritage Library" designed by Grace Costantino. The theme of the poster was: "The BHL is a 'Vast library of life' that enriches the DPLA by helping the DPLA community learn more about our non-human neighbors on planet Earth."