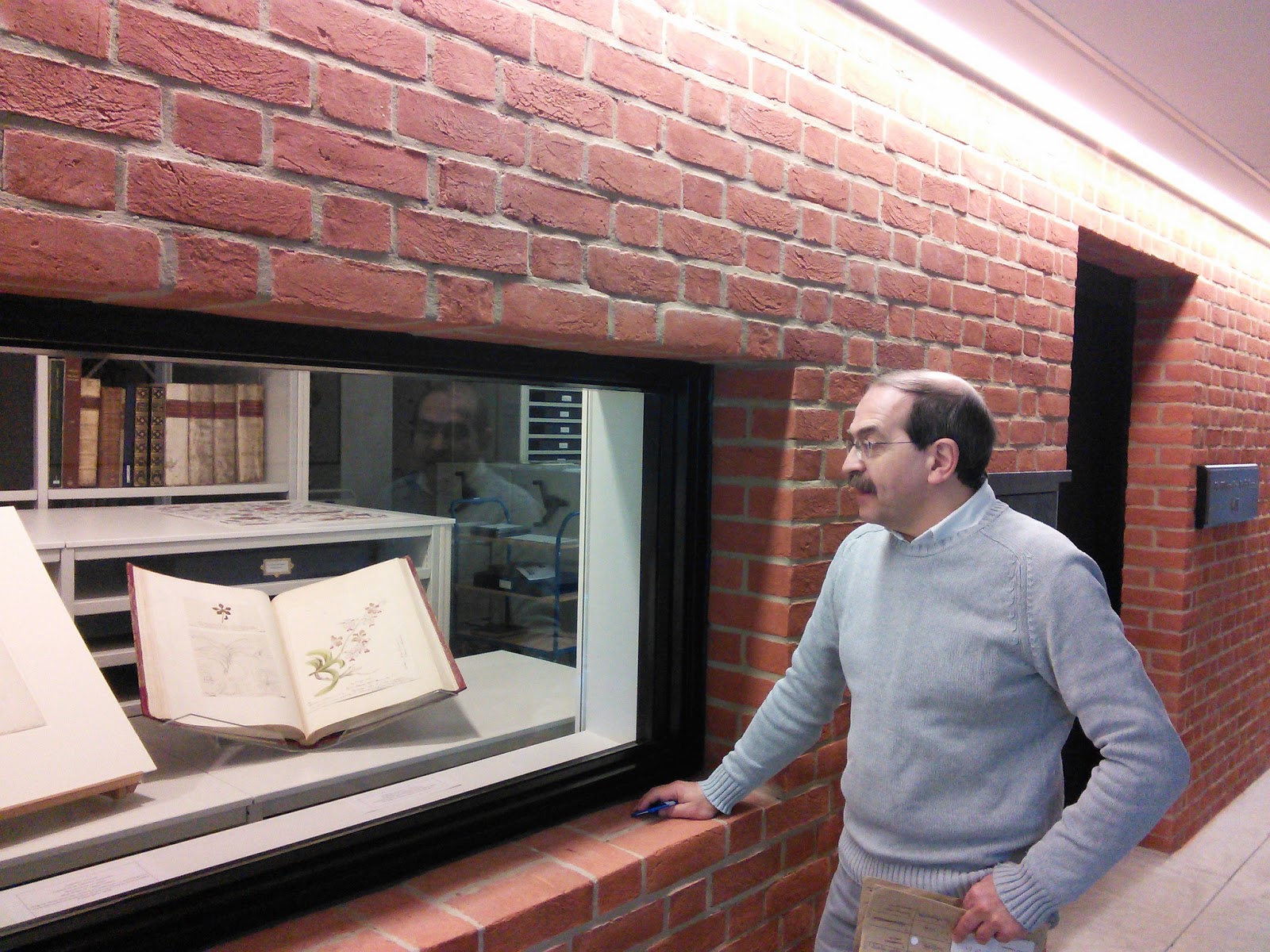 This week, Chris Mills, Head of Library, Art, and Archives at the Royal Botanic Gardens, Kew, celebrates his retirement. Chris has served as the Head of the Library at Kew since 2006, before which he served as the Head of Collections and Services at the Natural History Museum, London.
The Library, Art and Archives at the Royal Botanic Gardens, Kew, has the distinction of being one of BHL's 10 founding institutions, and now represents one of BHL's 16 Member Libraries. Chris has served as Kew's representative to BHL since its beginning, and has been an important member of BHL's community.
"Chris made sure that Kew Gardens was a founding member of the Biodiversity Heritage Library and has continued faithful representation as a valued colleague on the BHL Members Council," emphasized Dr. Nancy Gwinn, Chair of the BHL Executive Committee and Director of the Smithsonian Libraries. "His wisdom and good humor will be missed!"
One of the most important botanical reference sources in the world, Kew's Library, Art and Archives contains more than half a million items, including books, botanical illustrations, photographs, letters and manuscripts, periodicals, biographies and maps. From this impressive collection, the Library has contributed over 13,000 pages to BHL to date, thanks in large part to Chris' leadership.
"We have all benefited widely by the expertise and humor that Chris has brought to BHL," stated Martin R. Kalfatovic, BHL Program Director and Associate Director, Digital Services Division, at the Smithsonian Libraries. "His personal contributions and support of Kew's participation in the BHL will be greatly missed."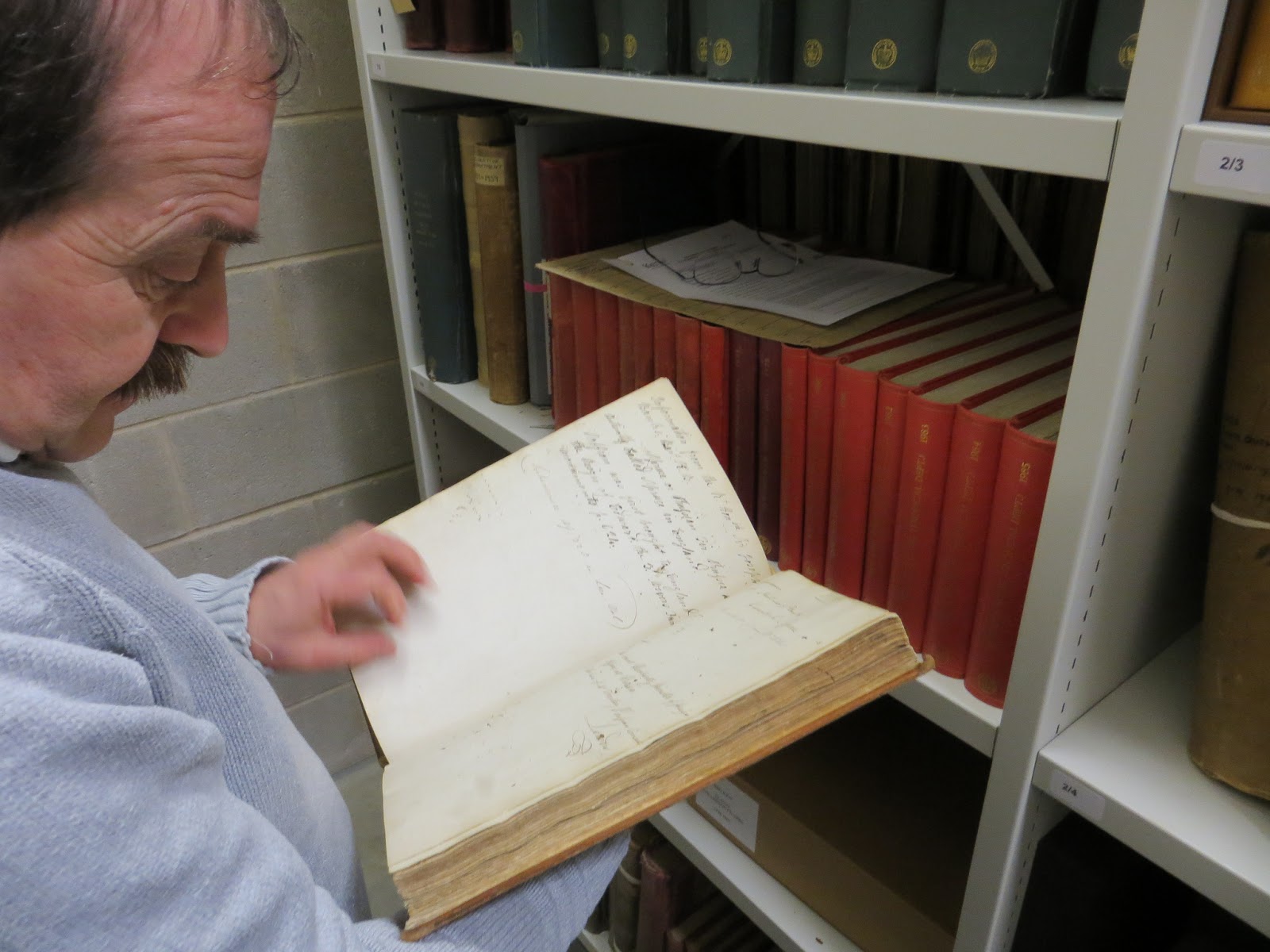 Jane Smith, Head of Library and Archives at the Natural History Museum, London and Secretary of the BHL Executive Committee, also expressed her appreciation of Chris' contributions to the program. "Chris's wit, lovely sense of fun and kindness makes him a good companion," she said. "His considerable knowledge, expertise and understanding of natural history collections, particularly of botanical art, and good judgement has made him a valued colleague."
David Iggulden, Electronic Resources Manager at the Library, Art, and Archives at the Royal Botanic Gardens, Kew, will serve as the Kew Member Representative to BHL following Chris' retirement. David has long represented Kew on the BHL Staff Committee, making him highly qualified to now represent the Library on the Members Council.
"Chris first introduced me to BHL when I started at Kew in 2007," remembers David. "He explained how he and a few colleagues had come up with the idea originally for a joint union catalogue of their library resources which could be searched online. But as time and technology moved on, they decided that this wasn't enough and that perhaps instead digitisation of the collections was the way to go. The aim then (as now) was to provide the digitised content free of charge to all, online via a web portal.

"Chris truly inspired me about BHL with his highly infectious enthusiasm for the resource and its aims. He quietly helped me to further develop my professional interest in BHL over the years and always supported our involvement even when times were tough. In 2009 I was delighted to deputise for Chris at the Institutional Council meeting in Boston, representing Kew in the discussions as BHL began to go global. After this he fully supported me to attend the BHL Life and Literature conference in 2011. This incredible event uncovered the huge potential for the BHL to further develop its services and content in response to the challenges of working with biodiversity literature.
"Chris will be sorely missed but I very much hope to continue Kew's involvement with BHL and progress towards Chris's and the other founder members' original vision for this ambitious resource."
While he will indeed be greatly missed, we are excited to celebrate with Chris as he begins this next chapter in his life. We wish him happiness and a wonderful retirement, and extend a warm and hearty thanks for all of his wonderful contributions to BHL. We look forward to the many wonderful contributions to BHL still to come from Kew under David's able leadership.
Thank you, Chris, and Happy Retirement, from your Family at the Biodiversity Heritage Library.