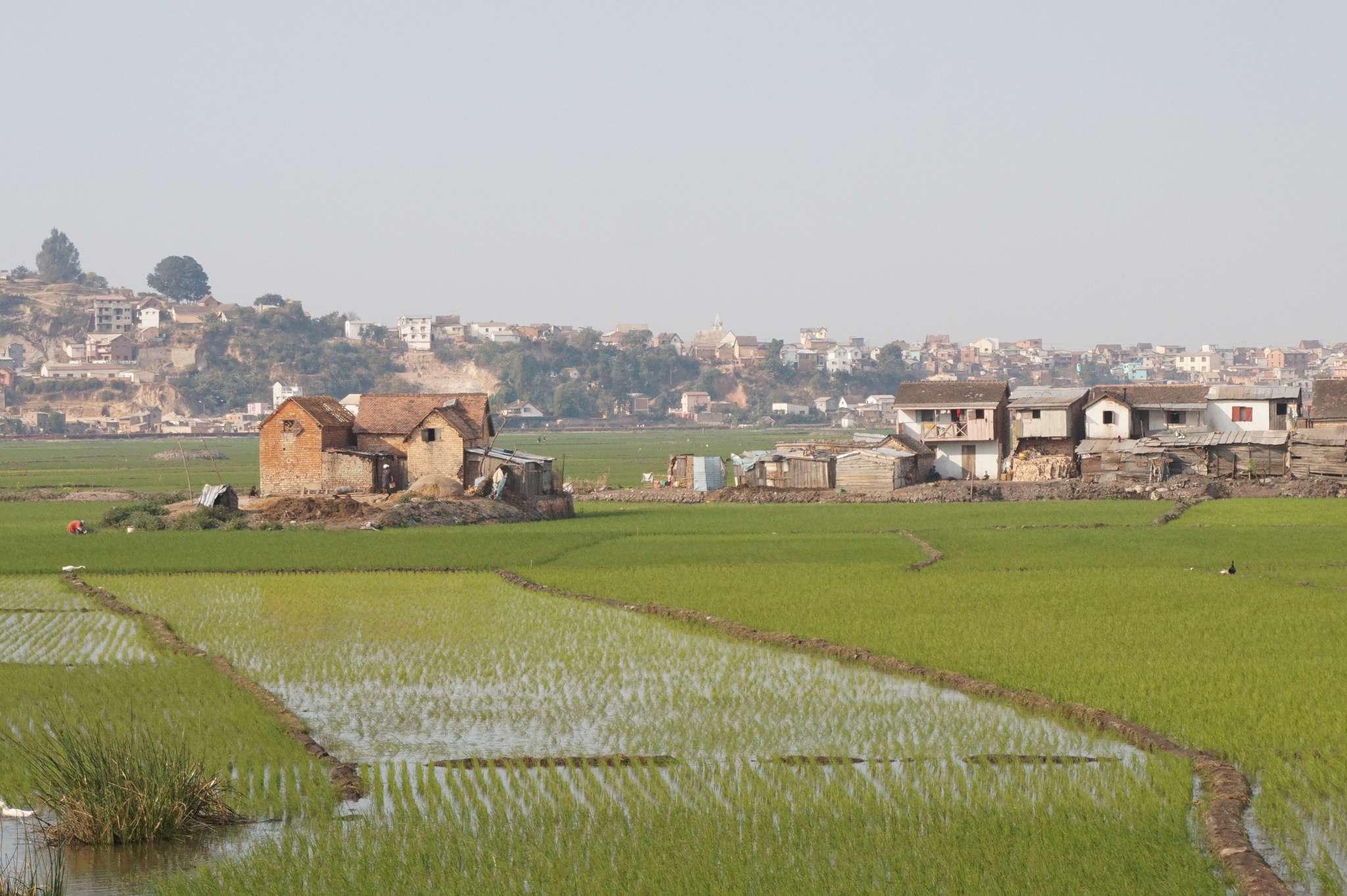 GBIF 22 (Antananarivo, Madagascar)
From the TDWG and BHL Africa Workshop, BHL Director Martin Kalfatovic traveled to Madagascar for the Global Biodiversity Information Facility (GBIF) 22nd Meeting. He met up with Constance Rinaldo (BHL Vice Chair and librarian at the Museum of Comparative Zoology at Harvard).
Program Director's Report
Arriving early, there was an opportunity for some touring. I visited the historic 18th century palace of the kings and queens of Madagascar as well as a car tour of other sites in the capital, Antananarivo (aka "Tana"). We also were able to take an overnight trip (4 hours east of Tana) to the Andasibe National Park. It was an amazing rainforest park; we were able to spot 5 species of lemur as well as chameleons, frogs and various birds.
Traffic in Tana is even worse than Nairobi. There is an immense amount of zebu (an ox-like taurine) drawn carts as well as carts pulled by people. That, plus the cars, scooters, chickens, pedestrians (and total lack of any traffic control) turns a 10 minute trip into 45-60 minutes. It seems a significant portion of the population is engaged in either working the rice paddies (that are everywhere) or cutting, bundling, and carrying (by zebu cart, hand cart, or on their back) sheaves of zebu food. Zebu is on the menu morning, noon, and night!
The first two days of the meeting were for the GBIF Nodes. I am the BHL Nodes Manager. These sessions were workshops on biodiversity data mobilization and related activities. I worked on the work groups for funding of biodiversity information and digitization of natural history collections.
The next three days of the meeting were the GBIF governance meetings. Constance Rinaldo sat in as Head of Delegation for BHL (in Nancy Gwinn's absence). For complex reasons, the United States was unable to send in person the usual Head of Delegation (from the National Science Foundation), so I was asked to act as the U.S. Head of Delegation. There was nearly full representation of the voting members (about 27 nations). Additionally, non-voting nations (Brazil, Canada, Israel, Japan) and organizations (BHL, EOL, Naturalis, etc.) were there.
The meetings consisted of reports from all the chairs of groups (Node Manager, finance, etc.). There were also reviews of the past year's activities. The second day commenced with the GBIF Symposium that included a keynote talk by GBIF Executive Director Donald Hobern and talks by other members of the GBIF Secretariat. The Symposium concluded with the presentation of the first and second place winners of the Ebbe Nielsen Challenge. The winners were (see details at GBIF press release):
First prize winner: GBIF Dataset Metrics (Peter Desmet, Bart Aelterman and Nicolas Noé)
Second prize: BioGUID.org (Richard Pyle)
Moving back into the business of the meeting, there were votes on budget and other financial action items. Jane Silverthorne (NSF), Head of Delegation, was on Skype and we consulted via Skype-chat on the U.S. votes. Officers for next year were also voted on. The meeting concluded with a presentation by Brazil to host the GBIF 23 meeting in Brasilia. The voting members approved the recommendation on Brasilia as the next location. The U.S. requested the meeting to be held in September if possible.
That evening, there was a closing banquet at the Paon d'Or Hotel with Malagasy music and presentation gifts of thanks to the Malagasy hosts and GBIF Secretariat staff for their work. I stayed late since I had a 3:30 am flight the next morning (and no hotel room for the night). Returned to my previous hotel (where I left my bags) and did some work out at the mosquito-infested pool area til about midnight when I was taken to the Antananarivo Airport (a bit of a spooky place at 1 am since it's mostly outdoors). Flight left on time and I made it to Nairobi where I had a twelve hour layover before continuing on to Zurich (with a five hour layover) and then back to Washington on Sunday.
---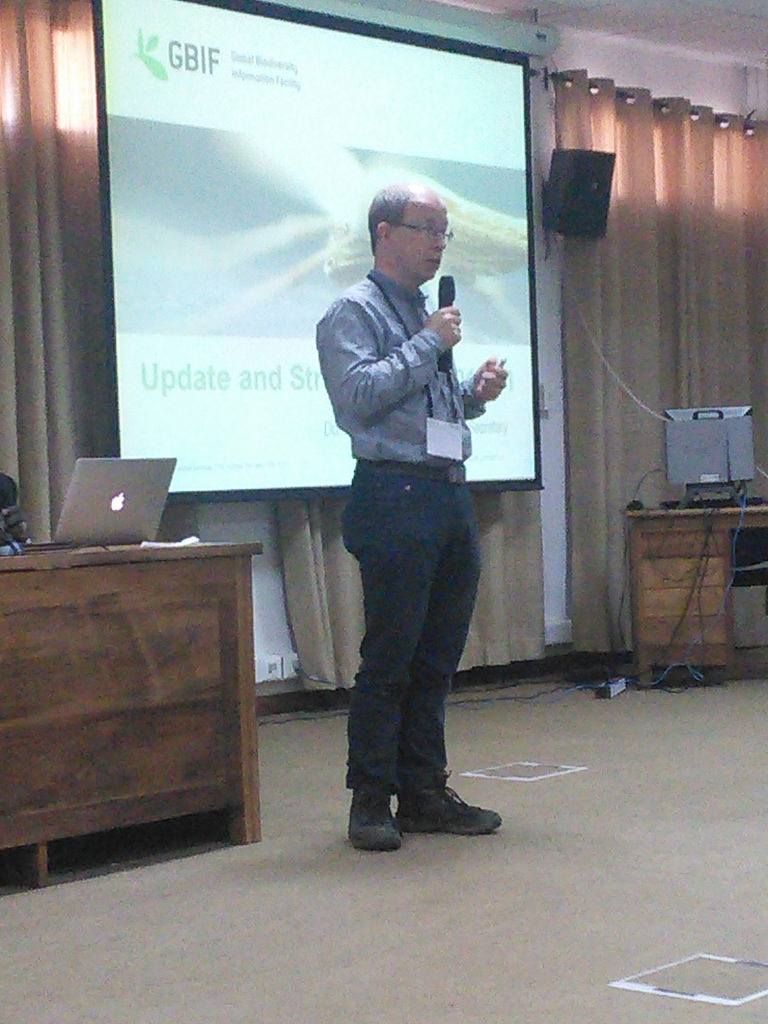 APPENDIX I: Notes from GBIF Nodes Meeting, 6-7 October 2015
About 35 people attending.
Donald Hobern (GBIF Ex. Secretary). Update and Strategic Plan
Topics
CC Licensing
Key elements include endorsing CC licenses to all datasets. CC-BY, CC0, CC-CY-NC will be the options. If data providers cannot use one of these, the data sets will be removed. All of this will be completed by December 2015. Secretariat will work with the data publishers to make this happen. End result, all GBIF data sets will have a CC license by the end of CY 2015.
DOIs and Citation
All GBIF datasets will have a DOI. Zootaxa first publication to cite GBIF data with a DOI. 1 billion records downloaded from GBIF each day. Next steps include a revision to the GBIF Data User agreement (by end of 2015); work with DataCite and publishers to start mining of GBIF DOIs; develop a reporting service.
Sample-Based Data
Darwin Core Event now supports sample based data (ratified at TDWG 2015). Next steps are to monitor and report use of this extension in the network
Strategic Plan
GBIF operates on 5 year plans; currently in 3rd phase; new strategic plan will cover 2017-2021. Plan will be voted on at this Governance meeting.
Priority 1: Deliver Relevant Data
Priority 2: Improve Data Quality
Priority 3: Fill data gaps
Priority 4: Enhance Biodiversity Informatics Infrastructure
Priority 5: Empower Global Network
Report of Nodes Committee Chair, Hanna Koivula, Nodes Committee Chair
Would like to see more communication to/with the Nodes Community. Use Google Docs and the GBIF Community site. Needs to be more work to communicate BACK to the community.
Mandate of the Nodes Committee include:
best practices
identify barriers
exchange of knowledge
communicate Nodes requirements back to Science Committee and Secretariat
identify Nodes that can offer help to achieve goals
help new participants and establish new Nodes
Nodes Committee and Steering Group meet every second year at GBIF; have ad hoc working groups
Review of Regional Collaboration, Olaf Banaki, GBIF Secretariat
GB15 advanced the regional nodes approach. Formally adopted in 2011 (GB18).
There have been 28 regional meetings since 2008 with more than 600 participants; estimated costs  €520,699; every region except Oceania.
SWOT Analysis
Strengths
Regional sub-committees can be effective
improved regional communications
Weaknesses
Opportunities
regional sub-committees could inform regional science policy
regional sub-committees could coordinate use of funds to deliver GBIF goals
Accelerate engagement with non-Participant countries in their regions
Threats
Regional sub-committees may overlap with other regional initiatives
Lack of geo coverage may affect credibility and effectiveness of regional committees
Node Workplan Overview, Manual Vargas
Workplan needed for managing collaborations including capacity enhancement, regional work plans, inter-regional collaborations, and project financed by external sponsors.
Examples of collaboration
GBIF Brazil portal
ALA portal sponsored by ERAnet
Draft workplan in the process by the Nodes Committee (NC) at end of 2014; Node Steering Group (NSG) analyzed this at start of 2015.
Top three priorities:
How to connect with users
promote collaborations
develop biodiv curriculum
Mapped to the 2012-16 and 2017-21 strategic plans. These plans will be worked on in detail during the rest of this meeting.
BREAK OUT SESSIONS
There were five working groups to discuss various topics. I was in the "Funding GBIF Nodes" session and was the note taker and group reporter. Others in my group were from Tanzania, India, Madagascar, and Togo. A discussion of objectives, outcomes, activities, and actions.
Working group on Common Approaches to Digitization and Repatriation (Anders Telenius)
Overview of NH collection digitization with concentration on Europe. Did round robin for group to report on know national, pan-national or major institutional NH collections digitization. BHL, iDigBio, ALA, ABCDN, NH Paris, Smithsonian, and other projects were discussed.
Second day started with a recap of previous day's work on inventory of global initiatives and regional projects. Concluded with lightning talks on various projects til close.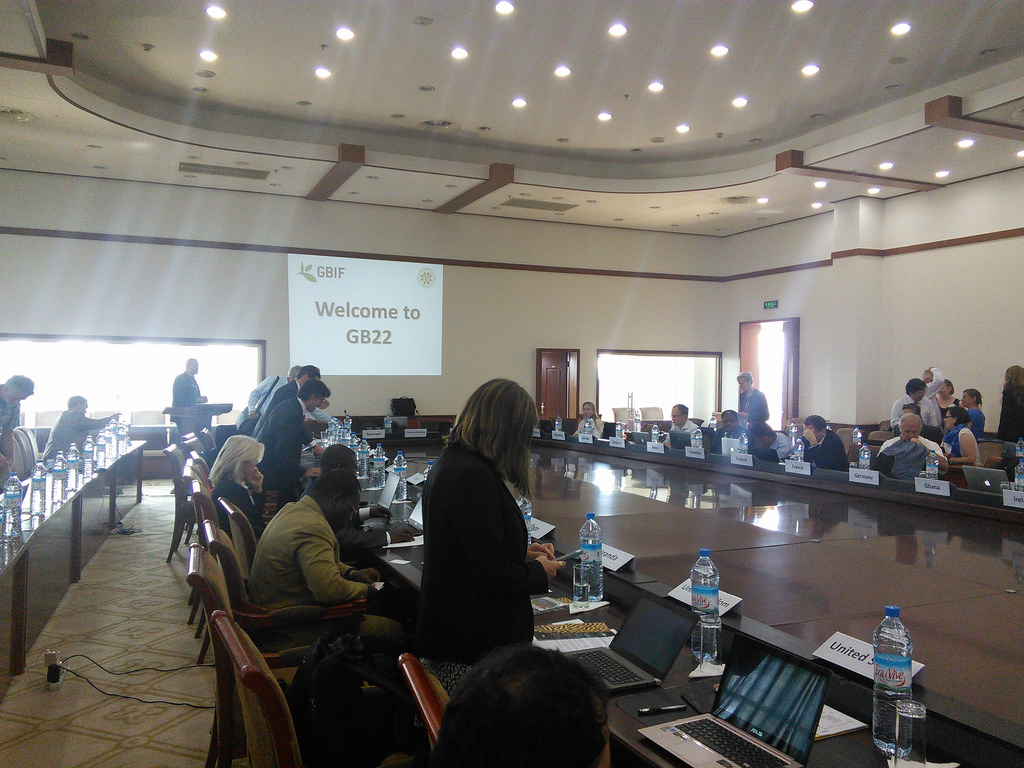 APPENDIX II: GBIF Governance Meeting
There was a quorum of voting members.
A number of changes in the constituency with various countries moving between members and affiliates. Braulio Dias, Executive Secretary, Convention on Biological Diversity (CBD) sent a video message of welcome.  Nice tribute to Len Hirsch from the GBIF Governing Board Chair (Peter Schalk).
Governing Board Chair Report
significant increase in data use over previous year
important collaboration meeting earlier this year in Leiden with BHL, EOL, CoL and EBOLD
Executive Secretary Report
complex organization; various staff changes and pay scale changes (lowering salaries at the top and increasing them at the bottom)
major plan now underway (complete by December) to license all data in GBIF using Creative Commons
GBIF now using DOIs for data sets that will allow for tracking of use and provide metrics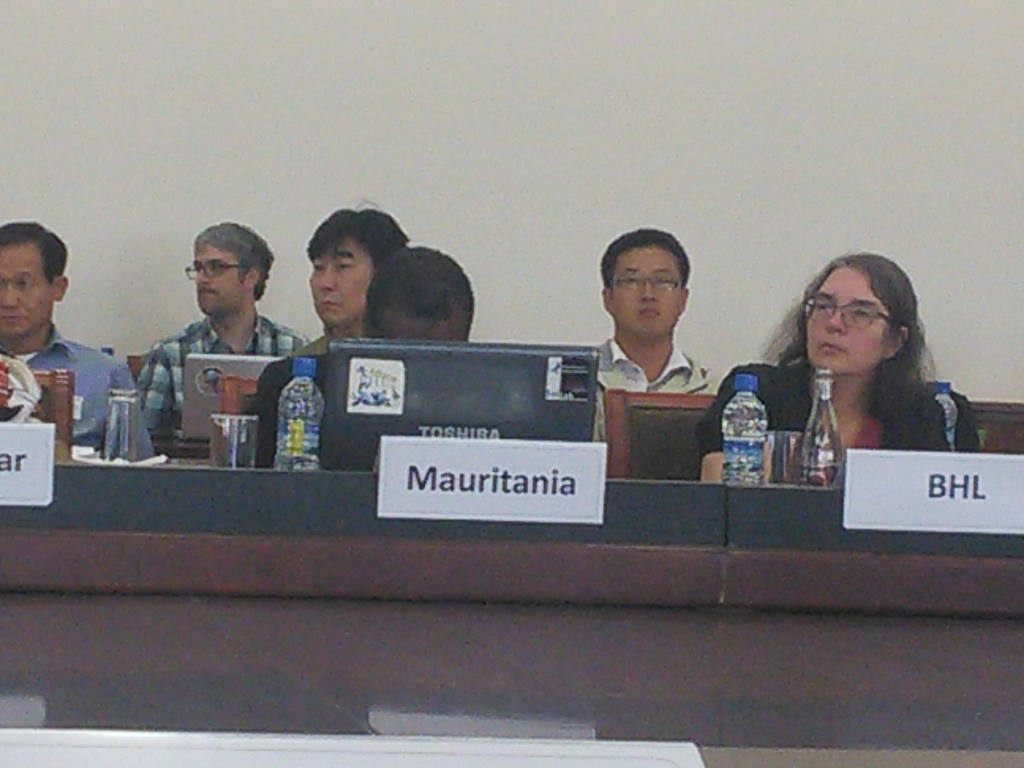 Comments on Executive Secretary Report:
Staffing levels of the GBIF Secretariat, is it too big, too small, just right?
ANSWER:  there are 23 total staff of the Secretariat which is a lot; total cost of Secretariat (due to staff changes and different salary structures) has gone down.
Secretariat complimented on transparency of finances and organization. Also asked for a statement on what the value add is of GBIF is to biodiversity research.
ANSWER: Thank you and good question that will be addressed in GBIF publications and reports.
Action Item on Reports from Committees and Groups
Reports were accepted by voting delegation by acclamation.
Report of the Science Committee
Ebbe Nielsen challenge was a success; next year, but focus on "ignorance mapping" (finding out what we don't know)
GBIF needs to take the lead (along with Catalogue of Life) on rectifying names
needs to work on improving data quality
need to provide a value proposition for GBIF data to convince government funders of value
Comments on Science Committee Report:
Species 2000 (Dave Remsen): Pointed out Catalogue of Life is a key partner of GBIF to mobilize taxonomic names. Encourages taxonomic experts in countries to work with CoL on the problem of names.
Angola: How can national nodes work to validate data publishers?
ANSWER: need open transparent access and close work with the GBIF Secretariat; key is to make sure that data is being validated at the national level.
South Africa: will the taxonomic names project be properly funded and staffed (and can GBIF actually afford this?); also noted that GBIF is further down the value chain for governments (e.g. not as close to home as something like SANBI)
Australia: Happy to hear that GBIF is willing to tackle the names problem.
Report of the Nodes Committee
Recapped work of the past year and the work of the previous two days.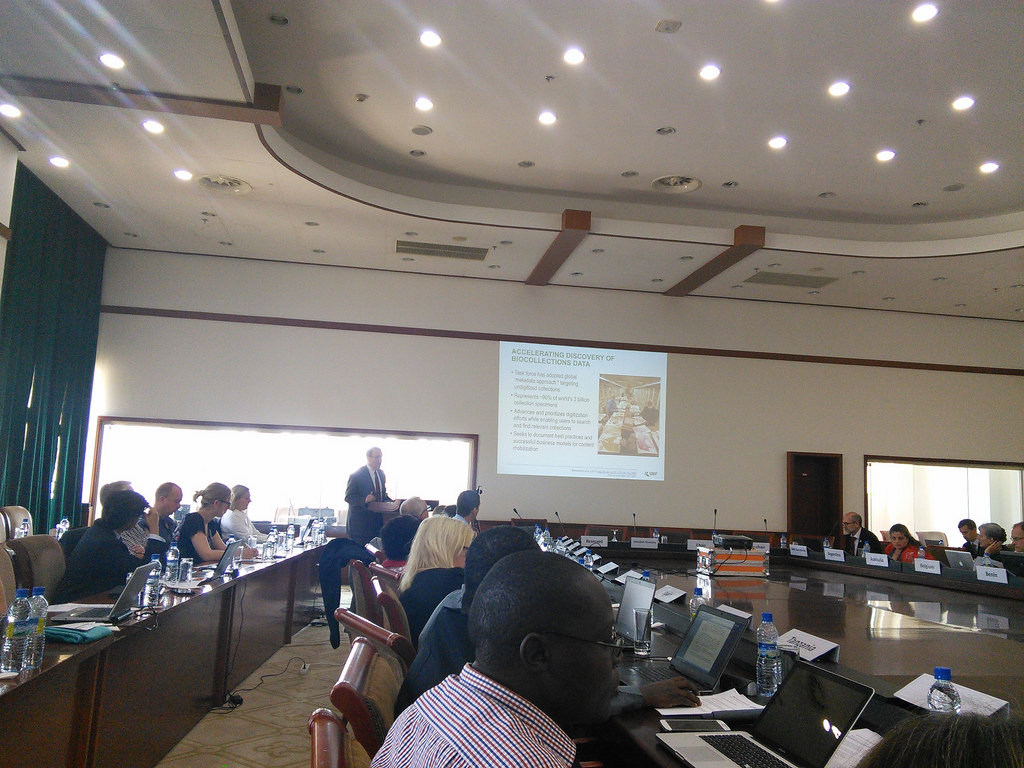 Report of the Budget Committee
only 30% of dues were paid by the March deadline; 92% were in by 30 September
Late payments are a challenge to cash flow
Financial Regulations Discussion
overview of the financial methodology of GBIF
Basic Funds = Dues and donations
Supplementary Funds = Contributions from members to Secretariat
Project Funds = grants and contracts with direct deliverables; defined timespan
Holds 20% in Reserve/Contingency fund historically
Define Core activities and estimate budget for those activities
Revised Financial Model
Key thing in the model is that there is a new formula for calculating financial contributions by voting members. Goal of the change was to simplify the model, to reduce dependency on a few large countries, a move to a GDP model, and locked in for a 5 year period.
Under this model, US dues will be cut nearly in half (from €700k to €500K); ensures that no single country will contribute more than 15% of the overall budget.
Strategic Plan Discussion
Priority 1: Deliver Relevant Data
Priority 2: Improve Data Quality
Priority 3: Fill data gaps
Priority 4: Enhance Biodiversity Informatics Infrastructure
Priority 5: Empower Global Network
General discussion of the strategic plan points took up the greater part of the rest of the afternoon.
Day 2 opened with the GBIF Symposium consisting of reports from various members of the GBIF Secretariat and Committee chairs.
Being ahead of schedule, moved on to the business session slated for Day 3; budget plan (known as the workplan) was approved as submitted after discussion. Moved on to voting on slate of candidates. Peter Schalk was reelected as Chair (unopposed), all other slots were also unopposed and approved; contested spots were 2nd and 3rd vice chair of the Science Committee, Philippe Grandcolas (2nd Vice chair) and Anders Telenius and G. Finstad (3rd Vice chair) — both were running for both slots, so no real losers.
Location of GBIF 23. Only Brazil put forward a bid and it was approved unanimously. The US asked for the meeting to take place in September and that will be taken under consideration and decided in the coming months.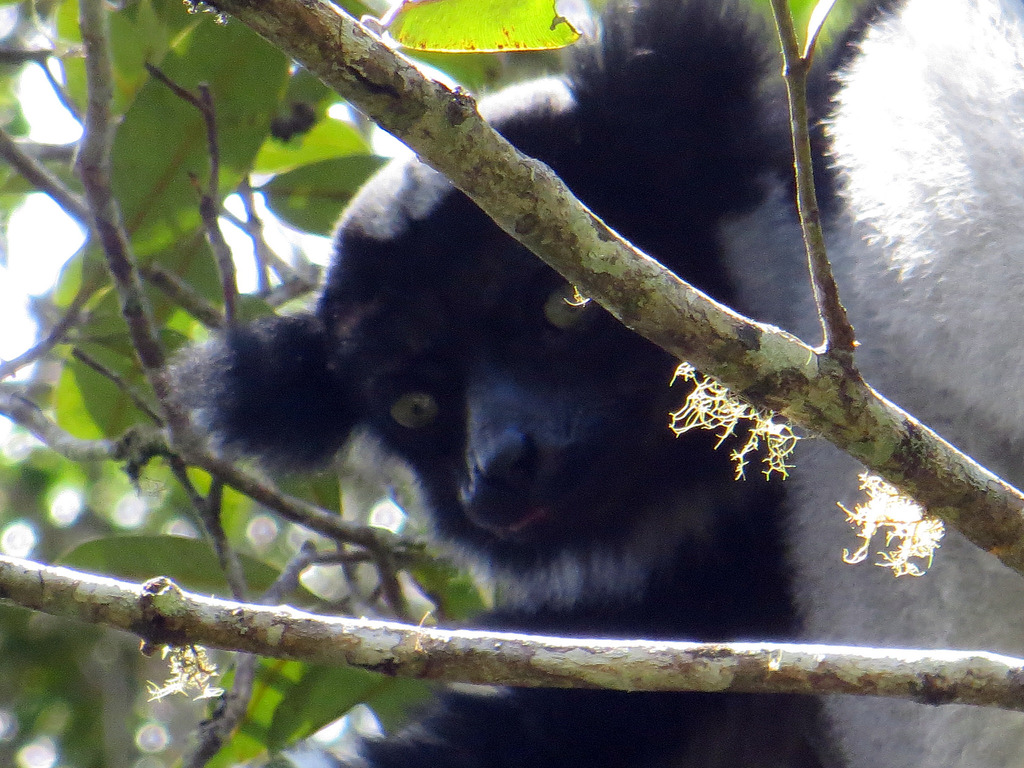 APPENDIX III
Lemur species sited at Andasibe-Mantadia National Park:
Indri (Intri indri)
Bamboo lemur (Hapalemur)
Diademed sifaka (Propithecus diadema)
Common brown lemur (Eulemur fulvus)
Gray Gentle Lemur (Hapalemur griseus)
APPENDIX IV