We are pleased to announce that the Fiscal Year 2015 BHL Annual Report is now available!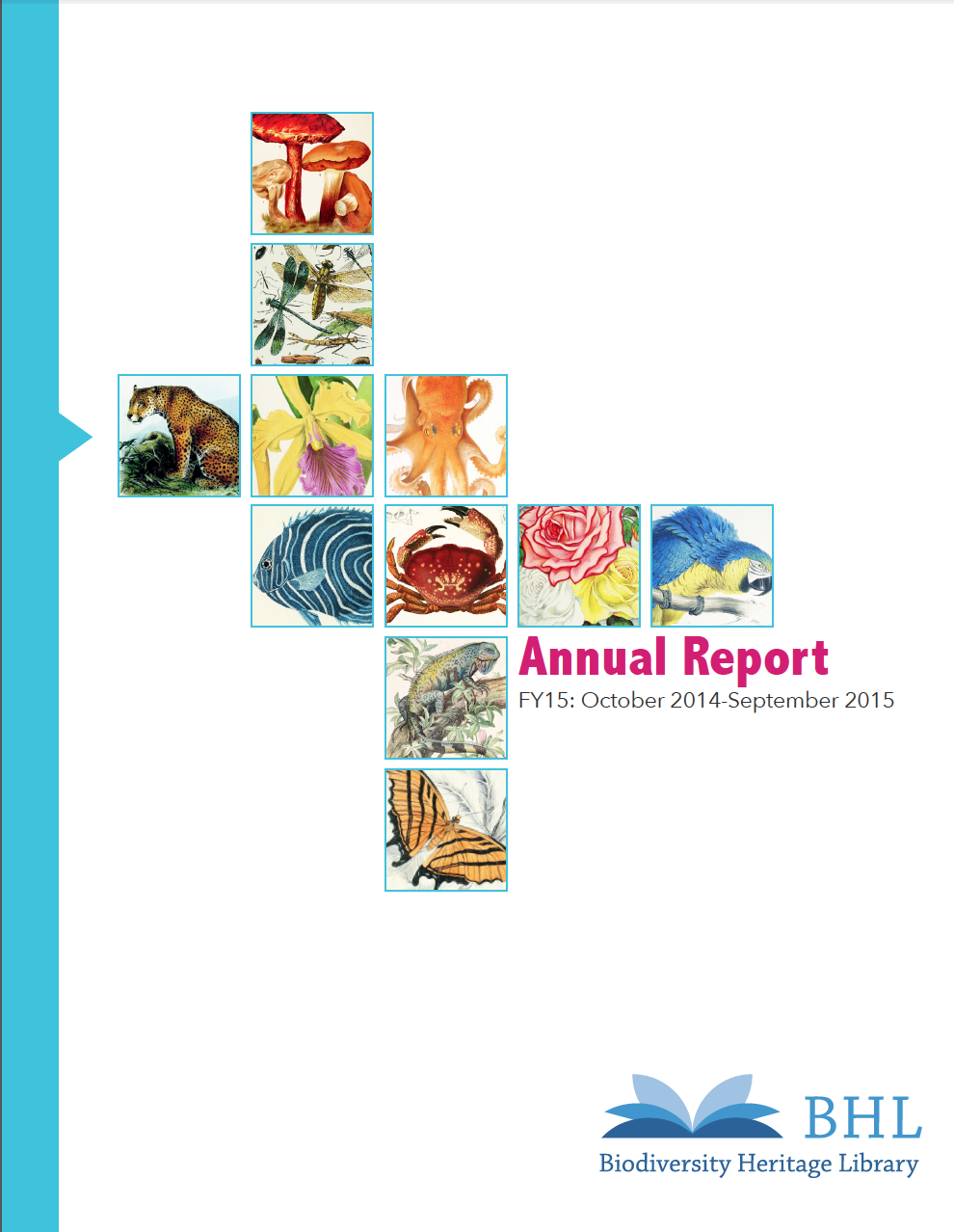 Want to learn how our collections grew this past year, or how our audiences engaged with these collections, or explore the many new and exciting citizen science and outreach initiatives we've embarked on this year? Then check out the report today!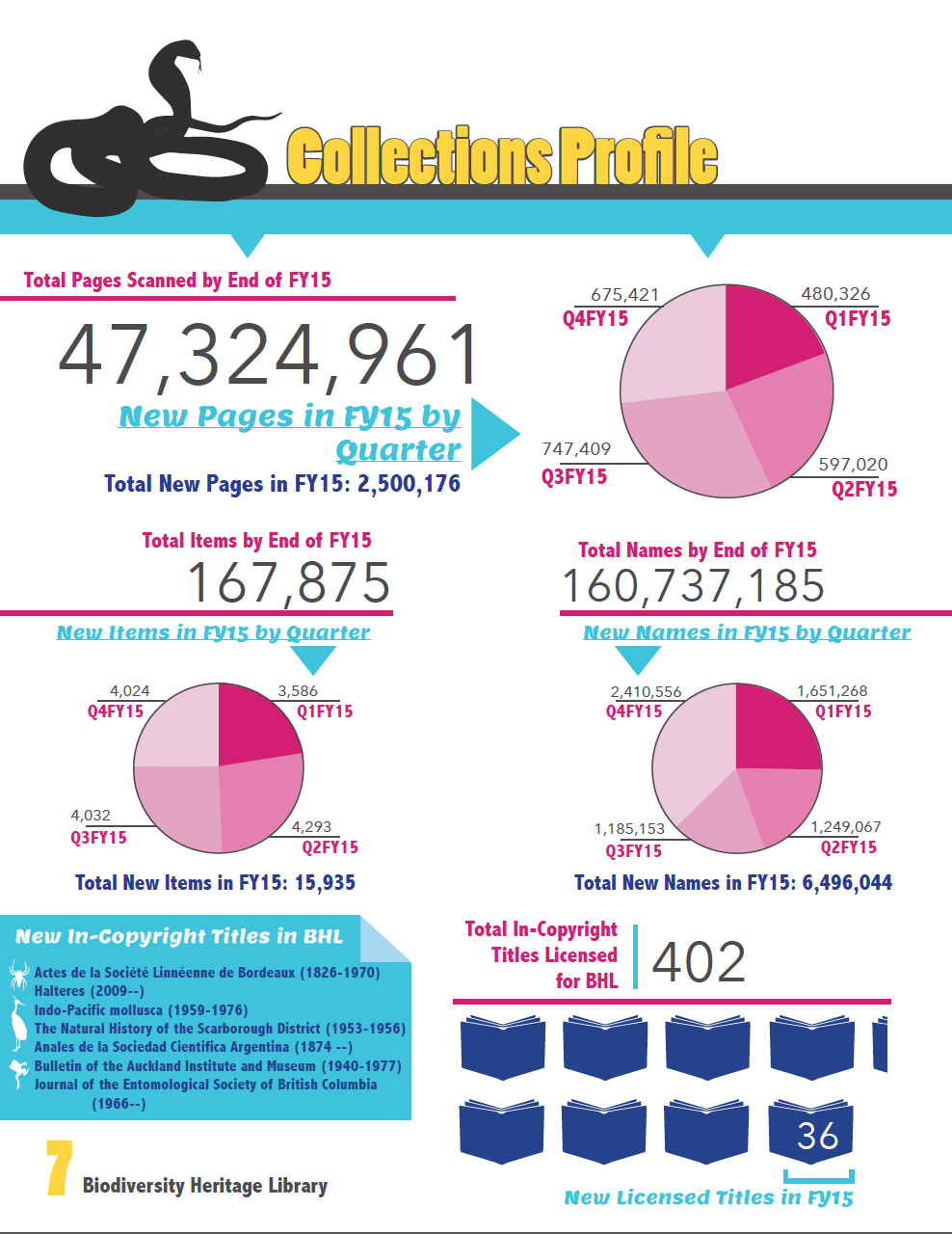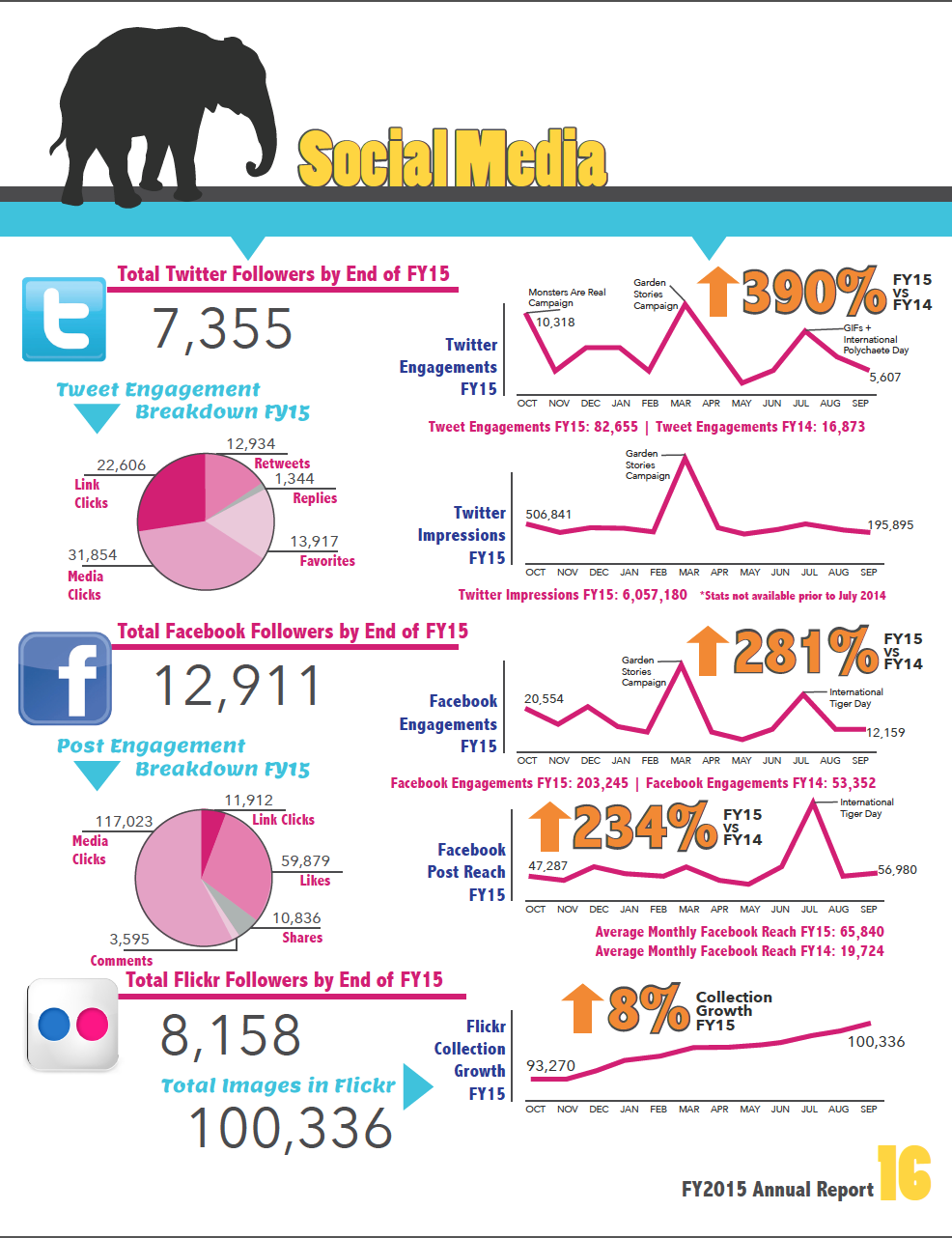 You can also see the latest updates from BHL in our newsletter. See the Fall 2015 edition archived here.
Want to stay up to date with all the great news from BHL? Then be sure to sign up for our quarterly newsletter here.