The Institute of Museum and Library Services (IMLS) has selected the Expanding Access to Biodiversity Literature project as one of nine National Digital Platform Projects funded in 2015 as part of the National Leadership Grants for Libraries program. The project will work to position the Biodiversity Heritage Library (BHL) as an on-ramp for biodiversity content providers that would like to contribute to the national digital library infrastructure through the Digital Public Library of America (DPLA).
Expanding Access to Biodiversity Literature will help libraries, museums, and natural history societies make their content more widely available by providing the tools and support necessary to facilitate contribution to DPLA through BHL. The award of $846,457 will support work over a two-year period (October 2015-September 2017). The Project Team will interact with content providers to improve metadata through training and quality control, engage the community through outreach on a national level, pursue copyright permissions, and improve BHL's digital infrastructure through system enhancements.
The goals of the project are to: 1) Expand BHL's role as a subject-specific content provider for life sciences; 2) Serve as an aggregator to allow small natural history collections to present their content in DPLA via BHL and expand the community of content providers by working with new partners; 3) Preserve and provide access to small natural history and botanical collections and publications through outreach, assistance with scanning, and software tools to format and normalize data for ingest; and 4) Increase the quality of partner metadata through use of DPLA metadata best practices.
The Project Team has four intended outcomes and a means towards measuring the success of these outcomes: 1) Expand public access to biodiversity literature; 2) Increase in the number of new and first time content providers to both BHL and DPLA, ideally with at least 100 added by the second year; 3) Serve as a model for "subject-based" hubs; and 4) Develop processes that will ensure long-term biodiversity contributions to DPLA.
The New York Botanical Garden (NYBG) will serve as the lead institution on the project, with additional participants including Harvard Ernst Mayr Library of the Museum of Comparative Zoology (MCZ), Missouri Botanical Garden (MBG), and Smithsonian Libraries (SIL).
The Project Team includes several veteran BHL participants, including Susan Fraser (Director of the NYBG LuEsther T. Mertz Library) as Project Director; Susan Lynch (Systems Librarian at NYBG) as Data Manager; Constance Rinaldo (Librarian of the Ernst Mayr Library of the MCZ/Harvard University) as Community Coordinator; Joe deVeer (Project Manager and Museum Liaison for the Ernst Mayr Library of the MCZ/Harvard University) as Project Manager for MCZ's participation in the project and mentor to the project's Community Manager; and Trish Rose-Sandler (Digital Projects Coordinator, Center for Biodiversity Informatics, Missouri Botanical Garden and Data Analyst for BHL) who will write functional specifications needed to accommodate new types of content, provide normalization and data clean up, and identify improved workflows for moving content from BHL to DPLA.
As part of the project, two new team members also joined the family, although the people filling those positions are no strangers to BHL.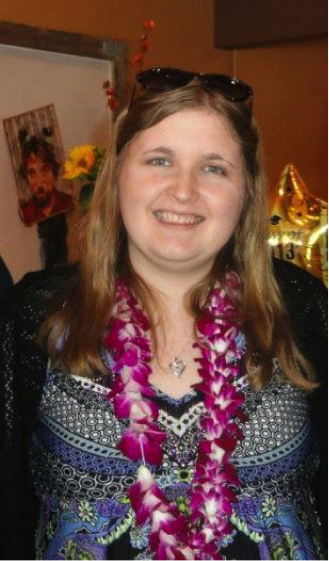 Mariah Lewis, Metadata Specialist, Expanding Access to Biodiversity Literature
Mariah Lewis, Metadata Specialist, Expanding Access to Biodiversity Literature
Mariah is a recent graduate from Catholic University of America in Washington, D.C. where she completed a Master's in Library and Information Science with a focus on Cultural Heritage Information Management. Previously, she worked with Florida State University, the National Library of Medicine, Smithsonian Center for Folklife and Cultural Heritage, New York University and Scholastic. Mariah has nearly two years of experience with BHL in a variety of intern and volunteer positions, working under BHL Digital Collections Manager Bianca Crowley. Her work involved updating tutorials and creating a video tutorial, conducting a title merging webinar, and working with bibliographic issues and copyright in BHL.
As the Expanding Access to Biodiversity Literature Metadata Specialist, Mariah will work closely with content providers, typically small museums, cultural heritage institutions and publishers, to ensure that they understand project requirements, workflows and the use of existing tools. She will work with new partners to normalize the metadata for new content and will train new content providers on the use of the tools used to ingest content into BHL. She will work closely with the Data Manager to ensure conformity to set standards and best practices. Her home institution will be The New York Botanical Garden.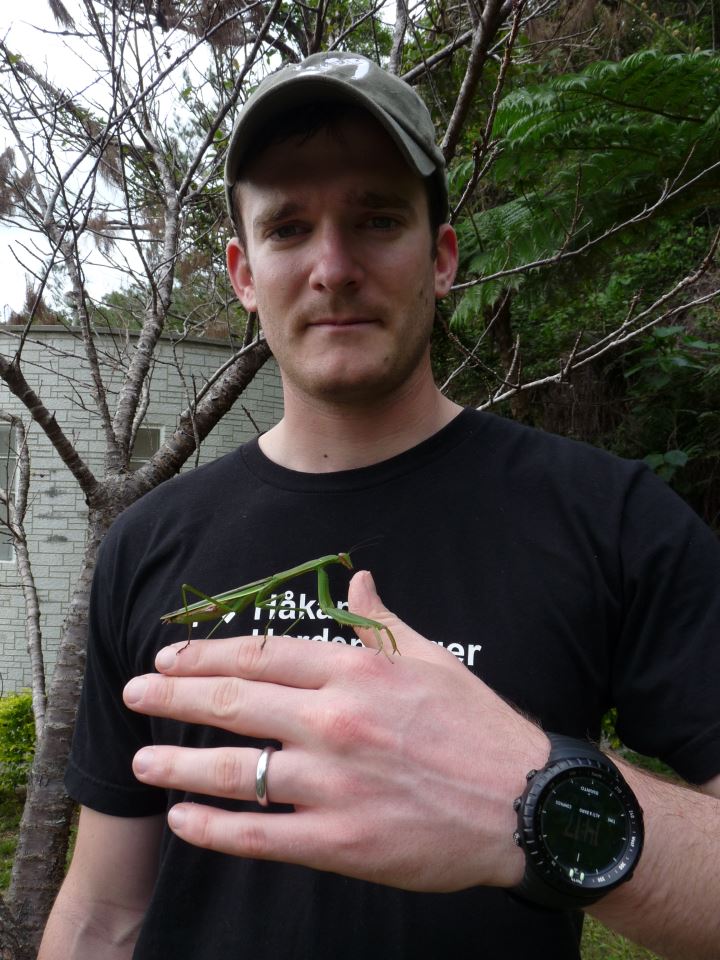 Patrick Randall, Community Manager, Expanding Access to Biodiversity Literature

Patrick Randall, Community Manager, Expanding Access to Biodiversity Literature
Originally from Brunswick, Maine, Patrick will complete his MLIS at Simmons College this spring. Prior to joining the Expanding Access project, he did outreach as part of the Purposeful Gaming and BHL project.
As the Expanding Access to Biodiversity Literature Community Manager, Patrick will be responsible for the identification of potential content providers and will perform outreach services to potential providers such as society publishers and small natural history libraries. He will perform due diligence in determining copyright status of new content and will work with the BHL Digital Collections Manager, Bianca Crowley, to process license agreements for copyright. He will also solicit requests for permission to ingest in-copyright born digital material. His home institution will be the Ernst Mayr Library at the Museum of Comparative Zoology, Harvard University.
We are proud to be part of the IMLS National Digital Platform Projects program, which aims to advance the digital capability and capacity of libraries across the U.S. Each funded project contributes to enhancing the combination of software applications, social and technical infrastructure, and staff expertise that provide library content and services to users across the U.S. The Expanding Access to Biodiversity Literature project addresses challenges facing content providers—including insufficient amounts of content, indexing of scientific names, and metadata creation—and makes necessary digital infrastructure enhancements by creating an innovative model for collaboration and open access to data.