Of Dragons and Interns: Meet the Woman Who's Helping Us Add Dragons and Other Fun Products to the BHL Store!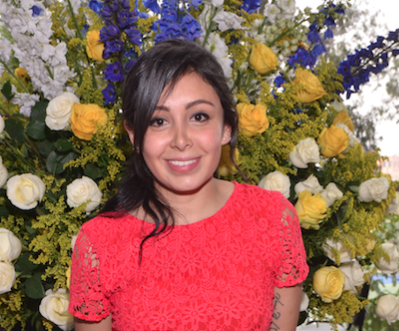 Carolina Murcia. BHL Product Development and Marketing Intern.
BHL is excited to welcome Carolina Murcia, our new Product Development and Marketing Intern!
Over her eight-month internship through the Smithsonian Libraries in Washington, D.C., Carolina will conduct market research and create products and marketing materials for the BHL CafePress store. Coming to us from her home in Colombia, Carolina just finished her bachelor's degree in industrial design and is excited for this opportunity to build her professional experience and contribute to projects that support the sciences, arts and cultural development.
Carolina has already put her artistic skills to excellent use designing dragon products for the BHL Page Frights CafePress store. Get your own dragon today and help support biodiversity research – 100% of the proceeds will be used to digitize more books for BHL! How does BHL and these digital books help support biodiversity research? Click here to find out!
When she's not doing design projects, Carolina enjoys long walks, good coffee, home dinners, sci-fi books, spending time with her loved ones, and watching soccer – especially when Colombia's team is playing! She is especially passionate about architectural photography and looks forward to taking advantage of the wonderful landscapes and buildings in D.C. to pursue this passion.
We're so excited to welcome Carolina to the BHL team and look forward to seeing our product selection and marketing activities expand thanks to her contributions. Welcome to the family, Carolina!