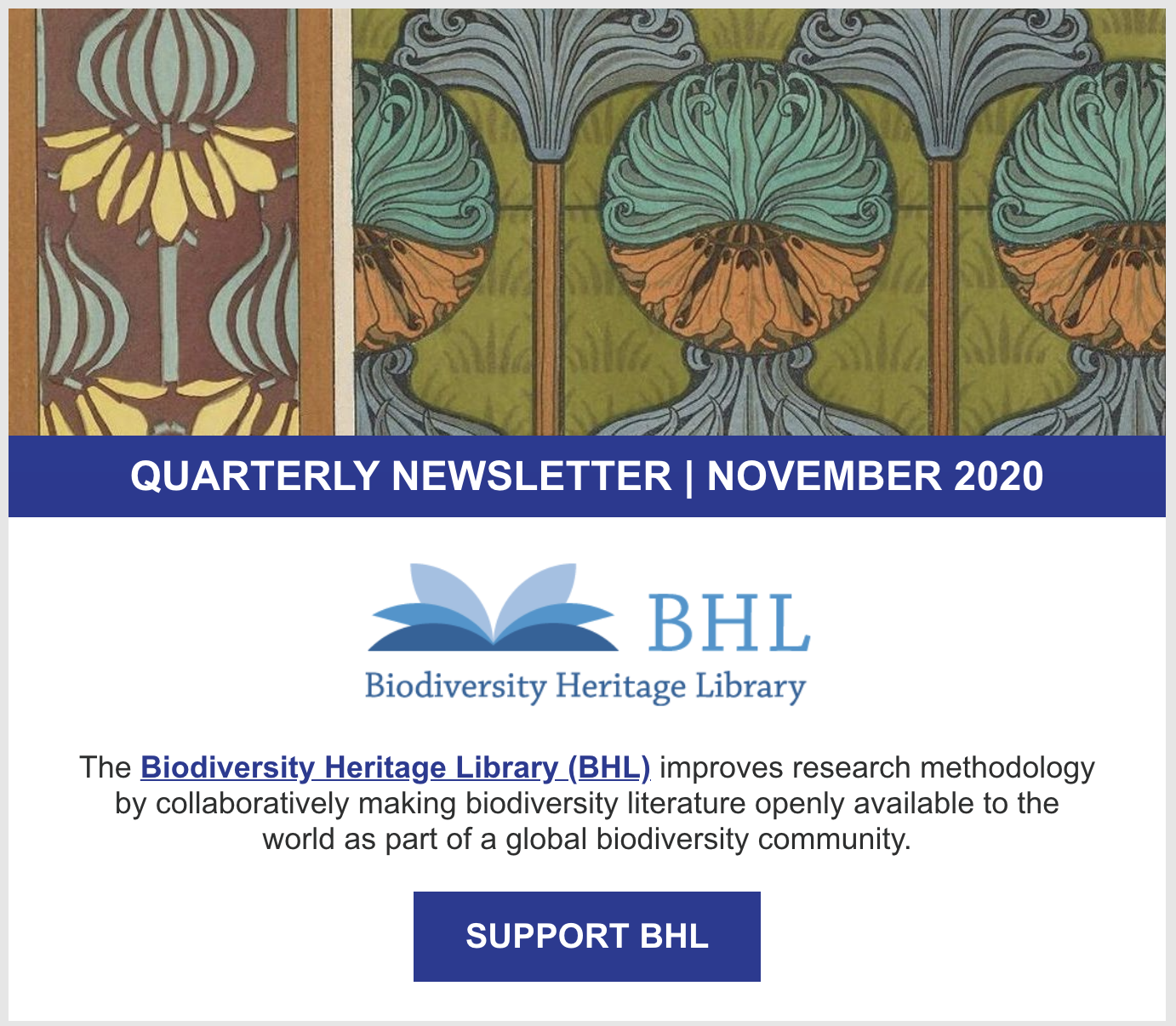 Our latest quarterly newsletter is now available! From our BHL symposium at the virtual TDWG 2020 conference to the most recent additions to our Earth Optimism series, don't miss the latest news from the BHL community.
View our November 2020 Quarterly Newsletter.
Be sure to subscribe to our mailing list to keep up to date with all the latest BHL news.