You Can Empower Global Biodiversity Research by Supporting BHL This Giving Tuesday
As we come to the end of 2020, we reflect on the challenges that have profoundly impacted us as societies and individuals this year, requiring us to rethink how we do our jobs, interact with friends and colleagues, and access and share information. Facing these unprecedented challenges together, we continue to work with our partners to ensure that you have free access to the resources you need to empower your research—no matter where you are.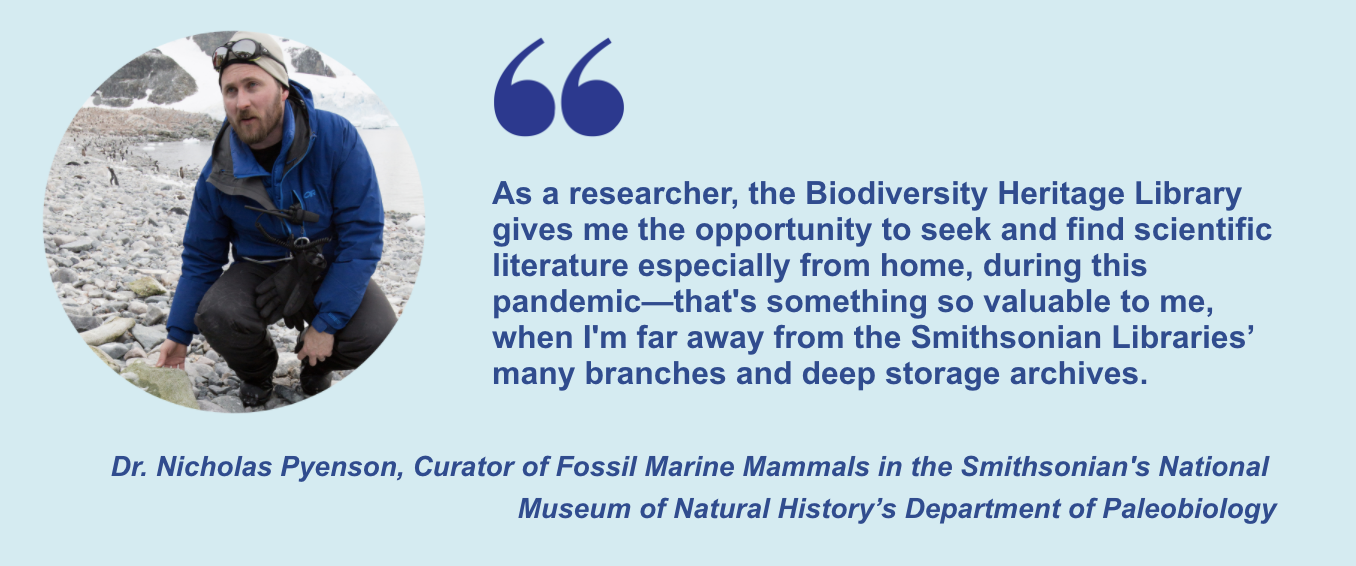 With many of our partners working virtually this year, we've focused on projects to improve our digital collections remotely. We've uploaded previously digitized and born-digital content, including recent issues of publications like Records of the Australian Museum, Journal of the Royal Society of Western Australia, and American Museum Novitates. We've improved our metadata, reconciling duplicate entries for and editing over 2,000 author names and defining tens of thousands of additional articles and correspondence in the collection. We've also enhanced page-level descriptions for over 3,000 volumes since March. This work includes articulating illustrations within these volumes, allowing us to upload over 75,000 new images to the BHL Flickr over the past nine months—bringing our total Flickr collection to over 240,000 free nature images.

This work ensures that BHL continues to support your research needs…anytime, anywhere. It is thanks to the generosity and support of our community that we were able to pivot quickly and meet the needs of our users in a rapidly-changing environment throughout 2020. Please consider making a gift in support of BHL this Giving Tuesday, and help ensure that we can rise to meet whatever comes our way, together.

From Us to You: The Gift of Free Nature Art
Your support makes it possible for everyone to discover the wonders of biodiversity…not just through text, but through art as well! Visit the BHL Flickr to explore over 240,000 nature images—all free to download and reuse.
Visit our About site for tips on how to search and download the images in Flickr. Keep scrolling to explore a selection of some of the most popular images on the BHL Flickr.