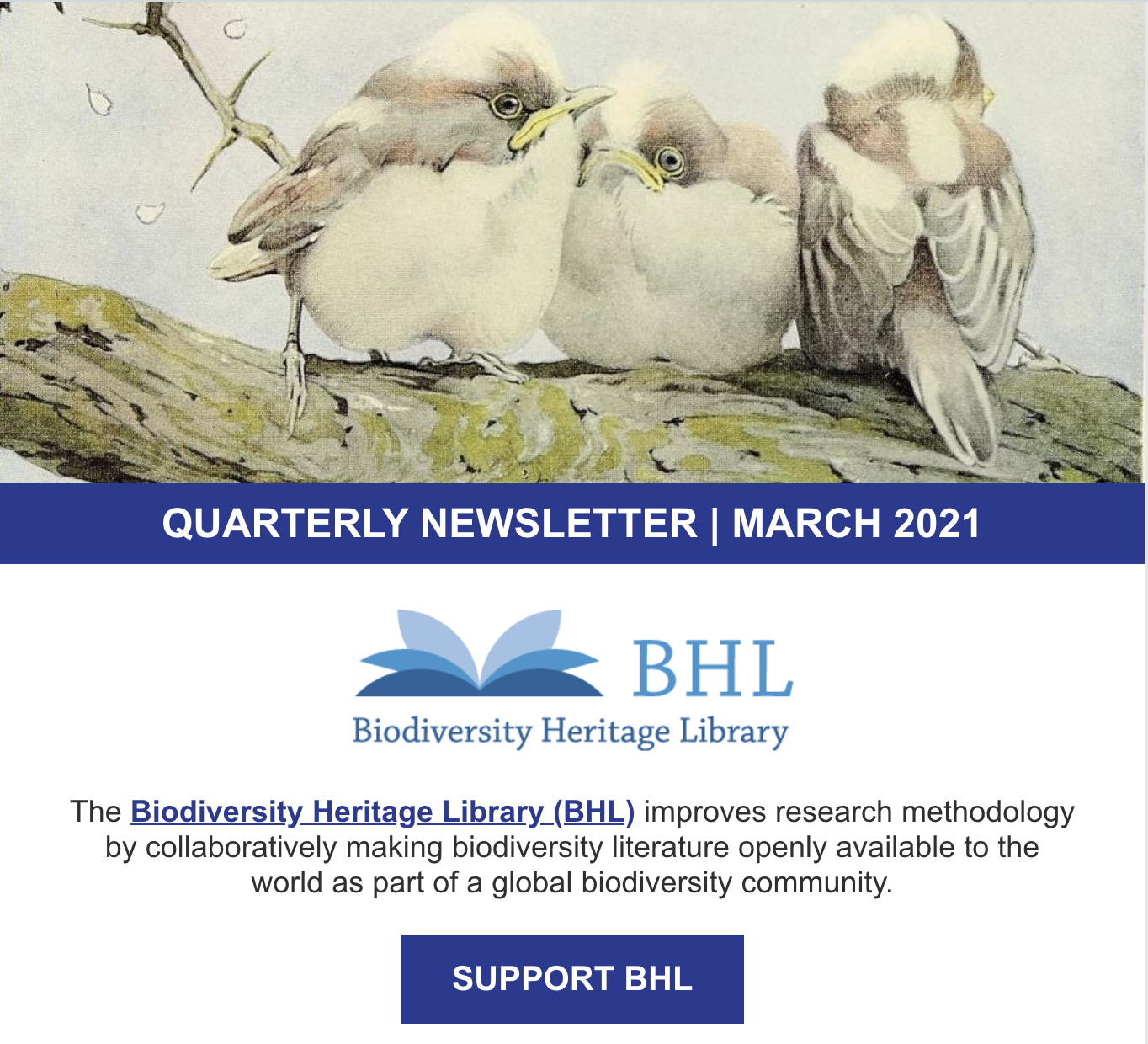 Our latest quarterly newsletter is now available! From exciting news about our image collection in Flickr to an upcoming online Wikipedia Editing Workshop on women in science, don't miss the latest news from the BHL community.
View our March 2021 Quarterly Newsletter.
Be sure to subscribe to our mailing list to keep up to date with all the latest BHL news.