We are thrilled to announce that selected collections of BHL content are now available on the new iTunes U! Visit our provider page at http://itunes.apple.com/us/institution/biodiversity-heritage-library/id467689660 to download PDFs of BHL books to your desktop, iPad, iPhone or iPod touch.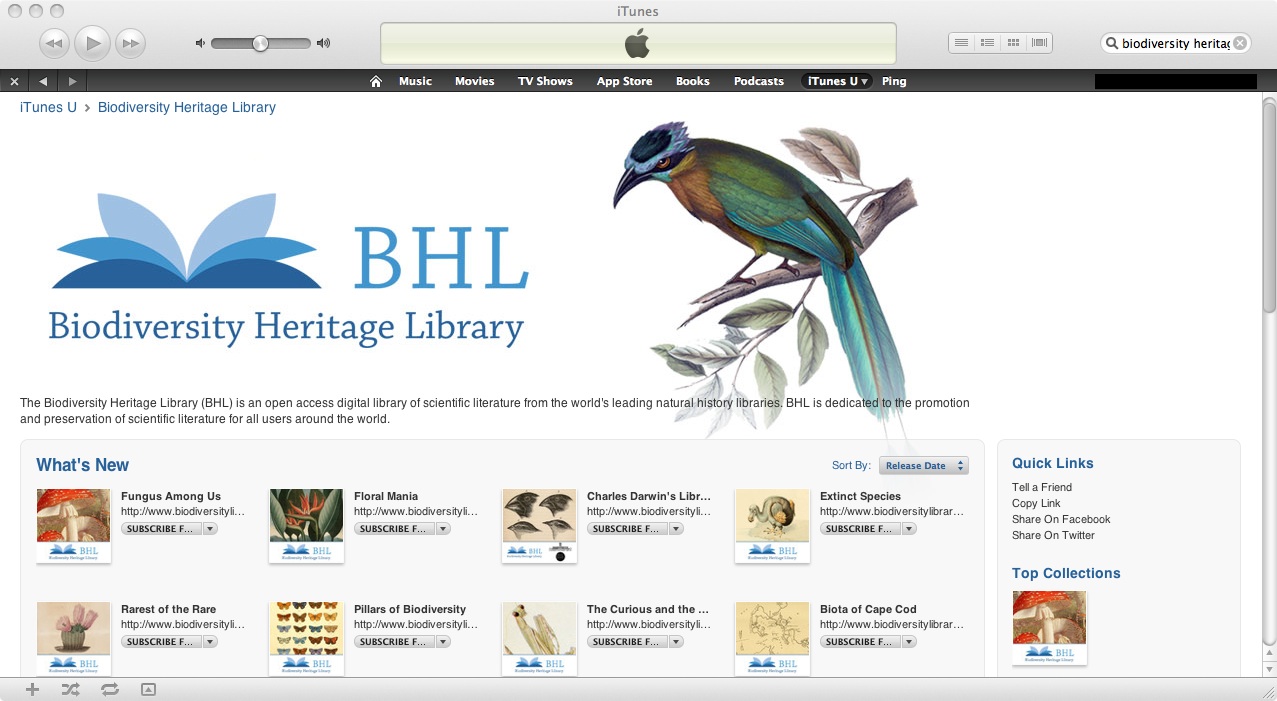 iTunes U is a dedicated area within iTunes that gives users public access to hundreds of thousands of free lectures, video books, podcasts, and courses from learning institutions all over the world. And with the new iTunes U app, users can download content directly onto their iPad, iPhone, and iPod touch. To learn more about how iTunes U works, please see this helpful video on Apple's website.
Providing BHL content on iTunes U allows us to get our content out to folks in an exciting new way. By positioning BHL content alongside courses from major universities, there is the potential for new audiences to engage with our content in an educational context. And now it is easier than ever to take selected works from the BHL collection on the go with the new iTunes U app.
We are currently offering 8 collections of BHL materials around the following themes:
These collections will continue to grow and new collections will be added in the future. Got an idea for a BHL collection you'd like to see in iTunes U? Please leave us a comment below.
*The Charles Darwin's original library is held within Cambridge University Library