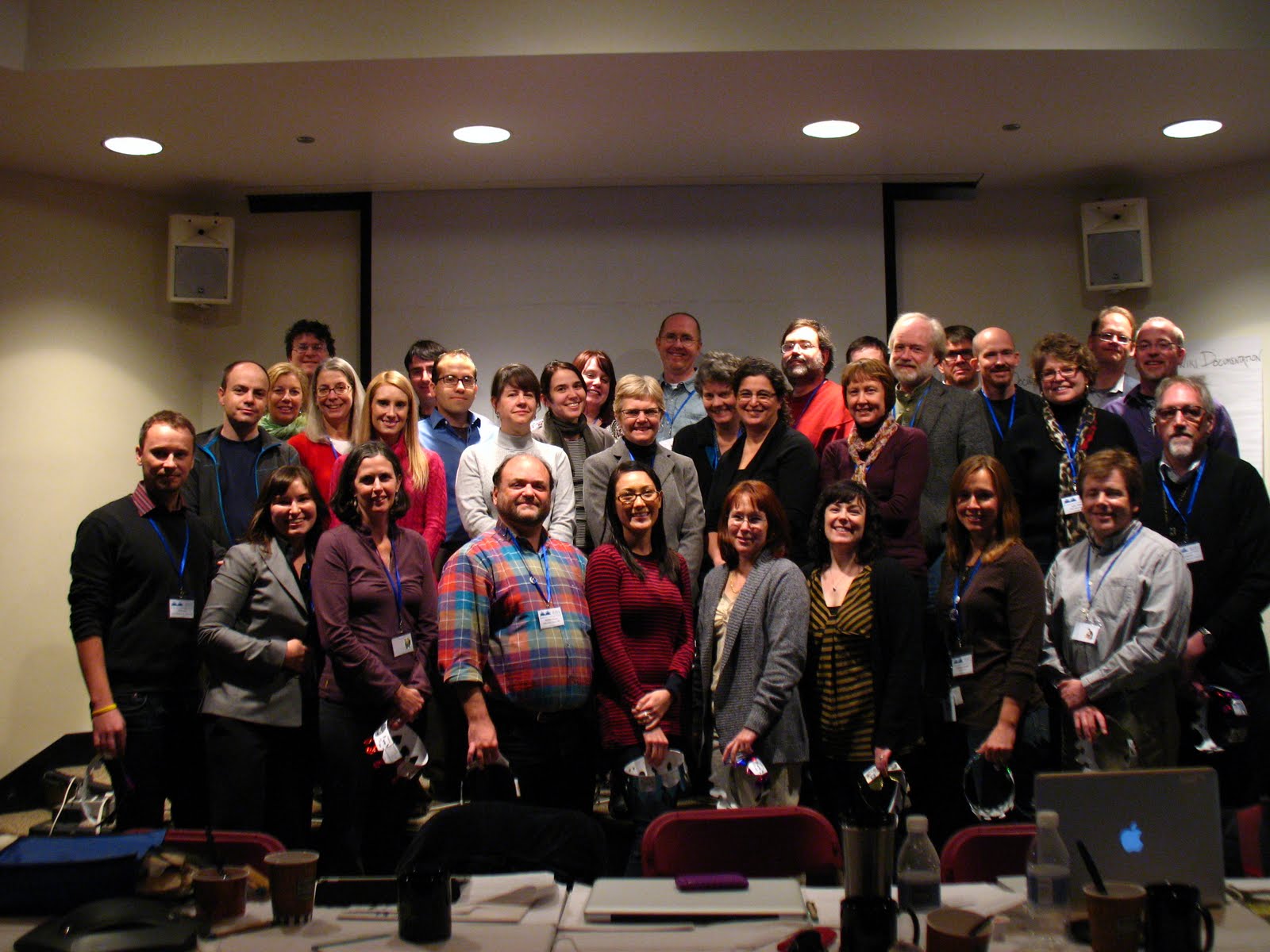 Just after the Life and Literature conference, on Wednesday November 16, members of the BHL Staff got together to talk about day-to-day BHL issues. It was a rare and wonderful opportunity for this highly distributed staff to meet in person. Staff members were present from most of the BHL Consortium Member Institutions, now 14 members strong!
If you missed the announcement from the Life and Literature Conference, BHL has welcomed two new members to its consortium, Cornell University Library and the United States Geological Survey (USGS) Libraries. More information about BHL's newest members will be posted soon.
BHL Staff met to discuss the new ideas resulting from the Life and Literature conference as well as issues related to governance, social media, scanning workflow and technical development. Of note on the agenda was a discussion on how to solve the issue of integrating more "boutique" scanning projects into the current workflow. To date, the BHL has scanned and incorporated content into its collection mainly through two standard workflows, with scanning partners the Internet Archive and the Missouri Botanical Garden's Botanicus Digital Library project. Staff shared with each other about new processes under development to help tackle the not-so-insignificant issue of incorporating content into the collection scanned through alternate workflows.
The BHL Staff welcomed colleagues from BHL-Europe and BHL-Australia at the meeting, as well as colleagues from partner projects, the Field Book Project and the Connecting Content Grant.
With new BHL members, new workflows and new ideas resulting from the Life and Literature conference, BHL Staff activities are entering some very exciting and dynamic times ahead. Stay tuned for more updates as 2012 unfolds. Onward and upward we go!