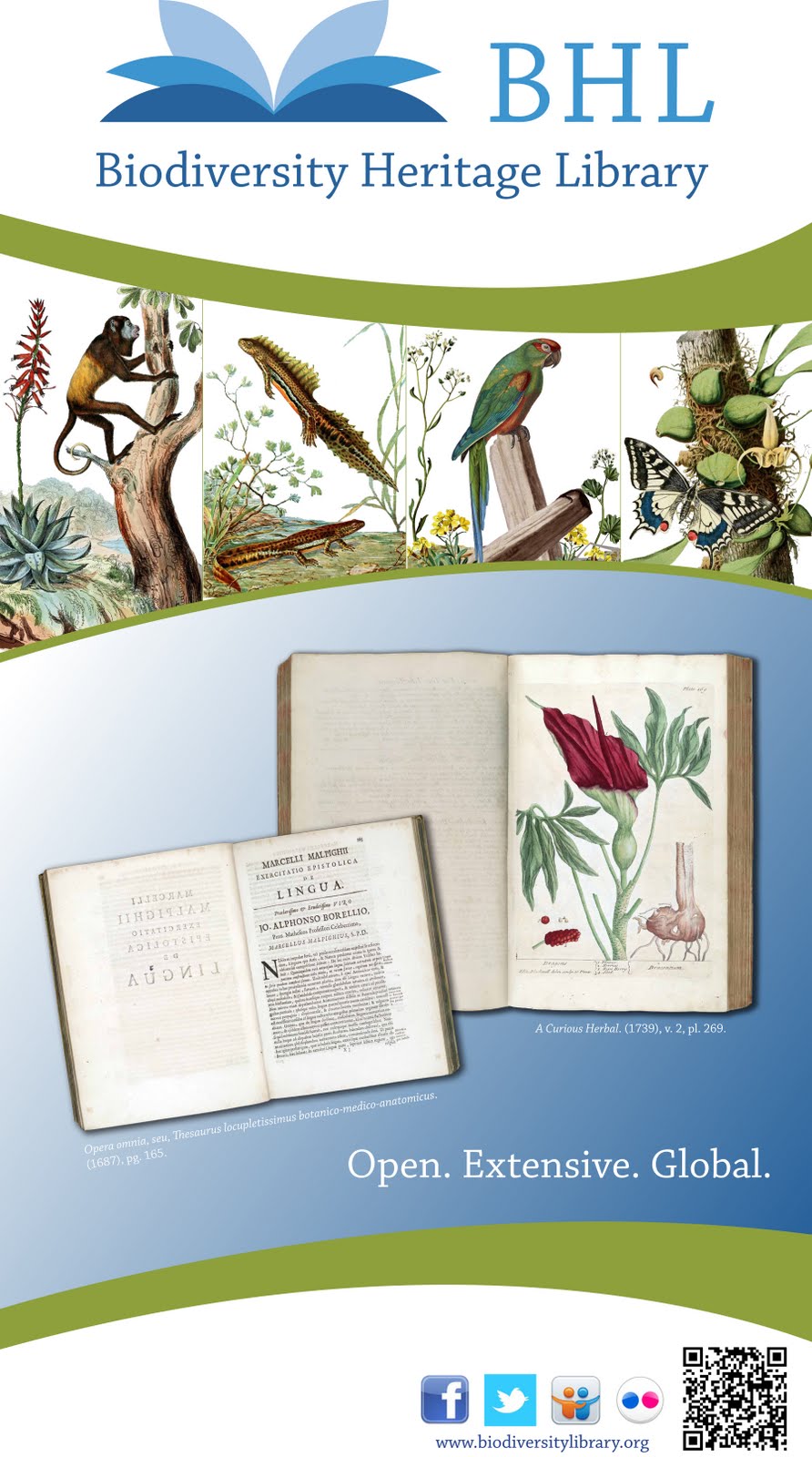 The American Library Association's 2012 Midwinter Meeting in Dallas, Texas, is just around the corner. January 20th-24th, thousands of librarians and other interested parties will descend upon the city to participate in the five day conference focused on everything you could possibly want to talk about regarding libraries. For more information about the conference, visit the ALA Midwinter 2012 website.
With the prospect of such an appropriate audience gathered in one place, we at BHL, along with our friends at Encyclopedia of Life (EOL), decided that this would be the perfect opportunity to share a little bit about BHL and EOL with the rest of the world. How so? By hosting a booth at the conference.
The booth (booth number 1157), which will be open beginning at 5:30pm, Friday, Jan. 20th, until 2:00pm, Monday, Jan. 23rd, will be manned by various members of the BHL and EOL staff, all of whom will be ready and waiting to answer any questions or engage in any conversations you might have about either project, or the broader digital landscape in general. We'll also be live demoing both websites (BHL and EOL), showcasing our fabulous Flickr site, and handing out some great swag, including buttons, pens, brochures, business cards, and more. Plus, we'll be holdings raffles for even more snazzy things, including tote bags and tumblers. Oh, and of course, there will be candy!
So, to recap, if you're going to be at ALA Midwinter next week, stop by the BHL and EOL booth. And if you're not going to ALA, well, now that you know we are, you're making your travel plans, right? 😉
What? BHL and EOL booth at ALA Midwinter, Dallas, TX, Jan. 20th-24th (For more information on the booth, click here and search under "E" for Encyclopedia of Life/Biodiversity Heritage Library)
Where? Exhibit Hall, Booth #1157
When? Booth will be open from 5:30pm, Friday, Jan. 20th – 2:00pm, Monday, Jan. 23rd (see exhibit site for more details on hours)
Why? Learn all about BHL and EOL with your chance to ask questions of staff, engage in lively conversations, and view live demos of the sites and affiliated content. Plus, we'll be handing out great free stuff! Don't miss it!