BHL and Our Users: Dr. Kanchi Gandhi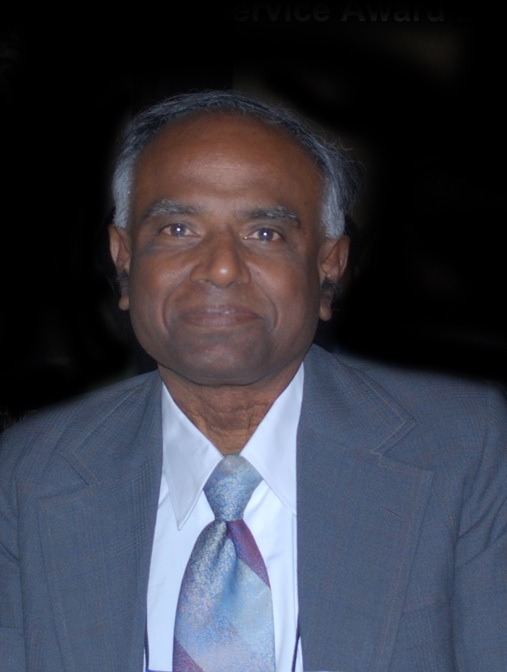 This week, we feature a colleague who combs the botanical literature for new plant names, determines their validity and contributes them to the International Plant Name Index (IPNI). Meet Dr. Kanchi Gandhi, who has been recognized by the American Association of Plant Taxonomists (ASPT) for his countless pieces of nomenclatural advice provided to taxonomists worldwide and for keeping classical expertise in the practice of taxonomy alive.
What is your title, institutional affiliation, and area of interest?
I have been the Senior Nomenclatural Registrar at the Harvard University Herbaria (HUH) in Cambridge, MA since 1995. I compile New World plant names for the IPNI and manage the HUH authority files for generic names, authors' names, and publication titles.
My interests are in the areas of plant nomenclature, plant morphology, and plant taxonomy.
How long have you been in your field of study?
I began my first botanical project in 1970 as a scientific assistant at St. Joseph College in Bangalore, India, working on a survey of local flora in collaboration with the Smithsonian Institution. That is how I met Smithsonian botanist, Dan Nicolson, with whom I continued to work with for nearly 40 years. I taught plant taxonomy at The National College, Bangalore. I was awarded a Ph.D. from Texas A&M; University in 1989.
When did you first discover BHL?
The Harvard botany librarians introduced me to BHL in 2005.
What is your opinion of BHL and how has it impacted your research?
I use it to consult materials that are not in our library and it is especially useful to me when my library is closed. I use it for the many reference questions that come to me to verify plant names and associated data. BHL is also very useful in communicating with international colleagues who cannot access Google-scanned material.
How often do you use BHL?
Every day, nearly 365 days a year!
How do you usually use BHL (read the titles online/download whole PDFs/Select Pages to Download for a custom PDF/etc.)?
I primarily use it as an online resource and refer others to it by forwarding URLs.
What are your favorite features/services on BHL?
The new search page works very well, especially for finding scientific names.
If you could change one thing about BHL, what would it be, or what developmental aspect would you like the BHL team to focus on next?
I would prefer to have a simpler way to download a page or a segment of a page as one can do via the Real Jardín Botánico site or via the page delivery service (PDS) in Harvard's online catalog, HOLLIS.
If you had to choose one title/item in BHL that has most impacted your research, or one item that you prefer above any other in BHL, what would it be and why?
In my case the digitization of early Indian floras would be very useful.
Conclusion:
Thank you, Dr. Gandhi, for giving us a brief glimpse into your work and use of the BHL! It is exciting to hear from one of our users that has taken advantage of BHL since its inception. We are constantly working to improve our user interface, and your comments about improving ease of download is valuable feedback for our developers.
To learn more about Dr. Gandhi, visit his webpage.