Book of the Week: Sarah Ann Drake & Women's History Month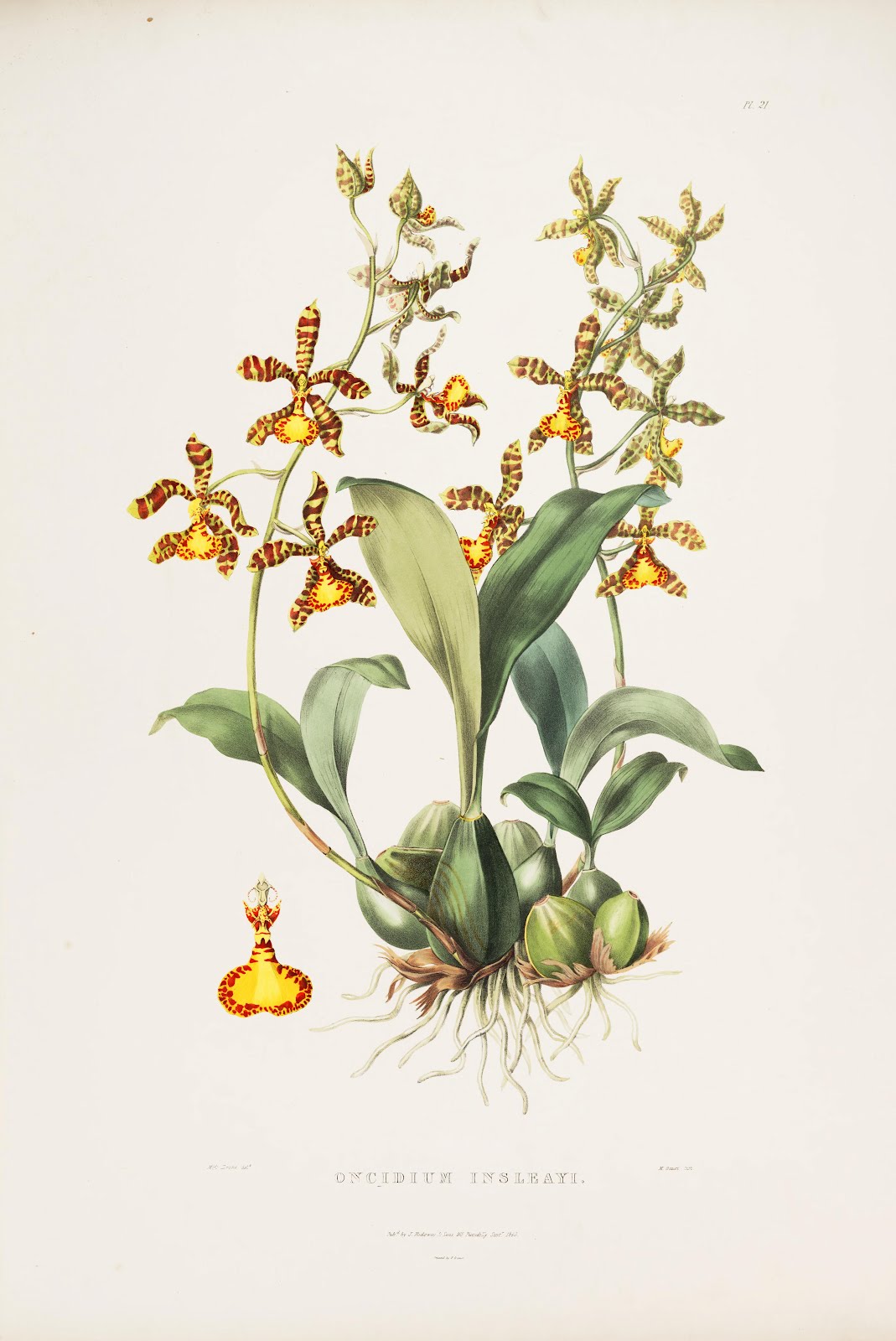 If you've been following us on Twitter or checking in on our Facebook page, you know that this month is Women's History Month. BHL is celebrating by highlighting women throughout history who have played in important role in the progression of biodiversity research and knowledge. Each day, we've been tweeting about one or two of these remarkable heroines and each week we've been posting Facebook trivia challenging your knowledge about these famous women. Today, we're featuring a woman who made an incredible contribution to botanical illustration: Sarah Ann Drake.
Sarah Ann Drake was born on July 24, 1803, in Skeyton, Norfolk. During her lifetime, she created more than 1500 botanical illustrations, yet we know next to nothing about her life with the exception of a few small details about her relationship with John Lindley.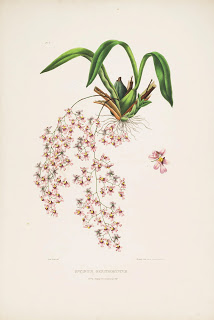 John Lindley was an English botanist who wrote a number of the important botanical works of the nineteenth century, many of which described new species and contained colored illustrations painted by his own hand. In 1830, Sarah Drake moved into the Lindley house in London and performed a variety of duties within the household, including governess to Lindley's children. Eventually, however, her interests turned to botany and she illustrated many of the images in Lindley's publications. Notable titles include Ladies' Botany and Sertum Orchidaceum. Lindley even named a species in honor of Ms. Drake – The Western Australian Orchid genus Drakaea.
Sarah Drake illustrated a variety of titles for authors other than John Lindley as well, including plates from Sydenham Edwards' The Botanical Register and our Book of the Week, Bateman's The Orchidaceae of Mexico and Guatemala.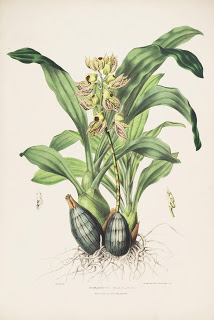 The Orchidaceae of Mexico and Guatemala contains forty folio plates dedicated to orchid species found in Central America. It is hailed as one of the rarest, most renowned, and most sought after orchid books ever published, with only 125 copies produced. In 2002, a copy of the work sold at Christie's Auction House for 196,500 USD. According to W. Blunt in The Art of Botanical Illustration, this title is "probably the finest, and certainly the largest, botanical book ever produced with lithographic plates…In size and in splendour, Bateman's giant folio eclipses the works of all who went before or came after him." Bateman himself is also remembered as not only a pioneer in orchid culture, but also one of the first proponents of "cool" orchid cultivation.
Sarah Drake died in 1857, reportedly from diabetes, though some historians have suggested that she may have suffered from cumulative poisoning caused by her painting materials. As we honor the notable women of biodiversity history this month, we remember and applaud Sarah Ann Drake for the gorgeous artistic and scientific illustrations she contributed to botanical research.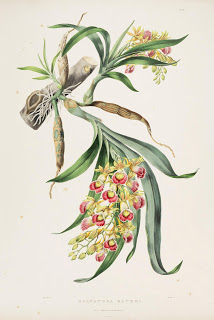 Illustrations pictured in this post are by Sarah Ann Drake. Other illustrators for The Orchidaceae of Mexico and Guatemala include Augusta Withers, Jane Edwards and Samuel Holden.