My Life as a BHL Staffer: Bianca Crowley
As Collections Coordinator for the Biodiversity Heritage Library, I am the point person for all things collections related. I lead and organize the work of the BHL Collections Committee, process all scanning requests, manage the acquisition of new materials and handle our permissions agreement workflow. In addition to my collections management work, I also…"coordinate"…things…namely the communications across our 14 member consortium, BHL Staff, and our Technical Development Team working out of the Missouri Botanical Garden. And then there's also social media work, cataloging tasks, assisting the Tech Team to improve the BHL user experience, and answering the occasional reference question.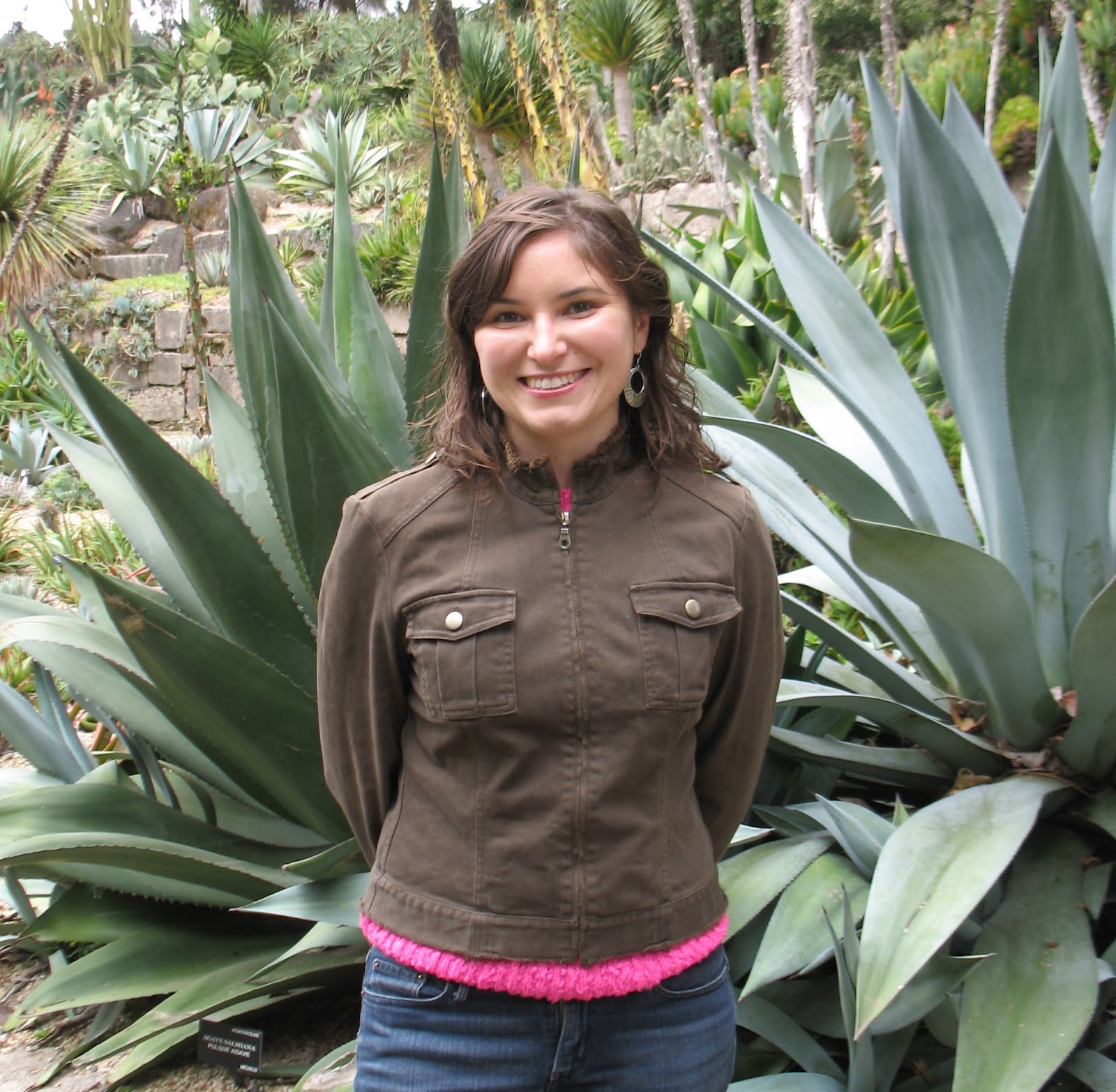 Content is King
The BHL collection holds nearly 54,000 titles, over 102,000 volumes, and continues to grow. The majority of the BHL digital corpus derives from the physical collections of the 14 member BHL consortium. In addition, we "ingest" biodiversity related materials from the corpus of texts held within the Internet Archive. In doing so, you will see content in BHL from the California Digital Library, Library of Congress, University of Toronto, North Carolina State University Libraries, and others.
The BHL Collections Committee developed the criteria for ingesting biodiversity relevant materials from the Internet Archive, and continues to tweak this criteria as new content is made available. We also put together the BHL Collection Development Policy and the BHL Deaccession Policy. It is not often that we decide to remove something from the BHL collection, but when we do it is only by unanimous vote. We meet regularly to discuss collections related decisions and tasks, such as developing new sub-collections of BHL content as well as new collections for iTunes U. If you have any suggestions for collections you would like to see in BHL or iTunes U, please let us know by submitting your comments to the BHL feedback form.
The Long and Winding Queue
Speaking of the feedback form…as you may know by now, we have a "scanning request" form that allows you to enter requests for content to be scanned. To date, nearly 1500 scanning requests have been submitted and it is my responsibility to process each one. We use an issue tracking system to manage all the requests that come through, from initial scanning assignment to availability of the title in the BHL web portal.
On average, we receive between 2-3 requests per day and approximately 25% of the requests we receive are for materials that require "special handling," meaning that these materials are either rare, oversized, or in such a condition as to render them ineligible for scanning through our standard workflow with the Internet Archive. We take every measure to fulfill the requests that come in from our users, but requests for "special handling" materials are particularly difficult to fulfill as they are expensive, take additional time and resources to process, and may be so rare that only 1 BHL member library holds the title in their collection. Additionally, only a few BHL member libraries are equipped to digitize rare book materials.
One request at a time, books and missing volumes of a journal, aka "gap-fills," are processed in the order they are received. At times a seemingly simple scanning request can take hours to investigate, require the work of 3 or more BHL member libraries to scan, and months may go by before the content is made available online. This is because processing scanning requests might require a good deal of bibliographic sleuthing before they can be appropriately assigned. Is the material requested already in BHL under a different title or series? Is the work available at a BHL member library for scanning? Is the book in the public domain? Is the volume requested bound with another volume or available under its monographic title? Will the bibliographic record in one library's catalog match the record in another library's catalog? Etc., etc., etc. I can easily find myself lost down a rabbit hole of bibliographic metadata, only to come out in a wonderland of biodiversity literature.
Pride & Permissions
I am proud to work for a digital library project that advocates for open access and open data. Not only am I living my dream of working for a digital library project at the Smithsonian Institution, but I am participating in what I see as a fundamental shift away from the library-as-information-silo to the library of the 21st Century. By putting our data out there (all the taxonomic names held within the pages of our corpus and all the bibliographic data about the books in our collection), the BHL is providing opportunities for biodiversity literature to be repurposed in new ways, ultimately connecting it back to the scholarly research cycle. Want to automatically link all the specimens in your database to the first publication of the scientific name? Be my guest. All I ask is that you let us know what cool things you're doing with BHL data via @BioDivLibrary, BHL on Facebook, or through our feedback form.
This is why it is so important for the BHL to increase the amount of content it has in its collection beyond the United States public domain cut-off of 1922. As Collections Coordinator I manage the agreements with publishers and copyright holders who grant us permission to digitize in-copyright content. Thus far, I have not had the time to be proactive about pursuing permissions agreements but it is my goal for this year to ramp up BHL permissions activities. If you are a publisher or copyright holder that would like to see your content available via the BHL, please contact me at crowleyb[at]si.edu or visit our BHL Permissions page for more information.
Channeling the Hive Mind
I am privileged to work with an amazing team of librarians, techies, and biodiversity literature users. One of the most important aspects of my work has been to improve and uphold the free flow of communications among our BHL Staff, Technical Development Team, and our users. With staff scattered throughout the United States and United Kingdom, over 5 different time zones, with varying degrees of institutional resources, and differing digitization workflows, it is amazing to see how closely we work together. We use whatever tools we can to get things done, including but not limited to wikis, conference calls, email, video, issue tracking systems (one for scanning issues and one for tech stuff), skype, Google Docs, Twitter, quarterly reports, listservs, and our blog. As each BHL member institution works autonomously to select and scan what they can within their own digitization workflow, it is critical to maintain a balance between an institution's independent needs as well as the collective requirements of the consortium. We do this by empowering ourselves to make decisions from the bottom-up and trusting each other to do what's best for the project.
I received my MSLS from the Catholic University of America and a BA in Anthropology from the University of Maryland at College Park. My love of digital libraries largely grew out of my work in the Botany Department of the National Museum of Natural History as Project Manager for the Botany of the United States Exploring Expedition project. I love what I do for the Biodiversity Heritage Library. I have seen the project grow and mature in the 3 years that I have been working as Collections Coordinator and look forward to playing my part in the progress that BHL will make in the future.