Bird Watching & Conservation with Michael Mills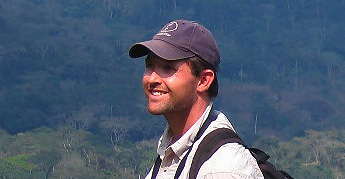 Michael Mills
For many of us, leading bird watching expeditions throughout Africa would be a dream job. For Michael Mills, Angola Country Program Manager for the Percy FitzPatrick Institute of African Ornithology, The A. P. Leventis Ornithological Research Institute, and BirdLife South Africa, it's all part of the job. It probably comes as no surprise, then, that BHL is an extremely useful resource for Michael, providing him with primary source material about and fantastic illustrations of the birds he works to conserve and share with bird watching participants.

Michael has studied African birds for ten years, focusing on their natural history, identification and conservation, with particular interest in Angolan birds. He discovered BHL about four years ago, via the Internet Archive, our digitization partner, website. Since then, Michael says that BHL "has been a great help with accessing some of the older and more obscure literature, which is often important in the work I do." Accessing BHL 3-4 times a month on average, Michael most often downloads PDFs of the content he seeks, building a personal, digital library of the often rare books that formerly had limited distribution outside of the physical library space, not to mention outside of the countries in which the material is housed. When asked what his favorite feature on BHL was, he simply replied, "Being able to access old literature."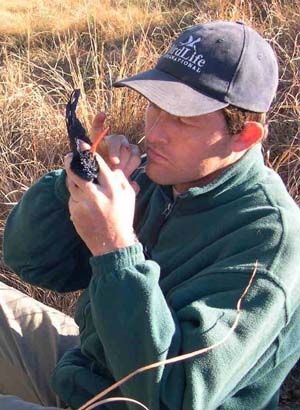 His number one priority for the BHL project? "Make more texts available online." We're sure many of you can also second this request.

BHL has been making significant advances towards building a program node on the African continent beyond our current partners in Egypt at the Bibliotheca Alexandrina. Our colleagues in Africa have been hard at work establishing the initiative following our organizational meeting in Cape Town, South Africa, in June, 2012. We hope to officially announce the project in the coming year, which will significantly increase our reach throughout this magnificent continent and enhance our corpus with the invaluable literature held in our African partners' collections. We have no doubt that such endeavors will help us fulfill Michael's and others' desire to see more digitized literature online, particularly in the realm of African Ornithology.

Many of you are also familiar with our Flickr project, which is bringing unprecedented access to the thousands of incredible scientific illustrations held in the BHL collection. Now constituting over 50,000 images, freely available for browsing, download, and reuse, the BHL Flickr contains a treasure trove of illustrations of African birds. We've selected a few of our favorites from v. 2 of The Birds of Africa to present below.

Thanks to Michael for his dedication to the field of bird conservation and for helping others enjoy these marvelous creatures. Want to read a report of one of his bird watching expeditions? Well, you're in luck. We send our best wishes to Michael, and hope we can continue to build our collections to provide free, open access to the material he and other researchers need to protect our planet's biodiversity into the future.