National Fossil Day : Eurypterus remipes
Do you know your state flower or bird? What about your state fossil? It is okay if you know the first two and not the third. Many don't know their state fossil. There's no better time to discover it than today — National Fossil Day.


The state of New York has a pretty amazing fossil. It's Eurypterus remipes also known as the giant sea scorpion. They existed over 400 million years ago and thrived in warm, shallow marine environments in the Middle and Late Paleozoic. This extinct relative of the modern king crab was adopted as the State fossil in 1984. The species designation "remipes" is from Latin meaning "oar" and "foot. What I find especially intriguing about them is that they are one of the first animal groups to venture from sea to land.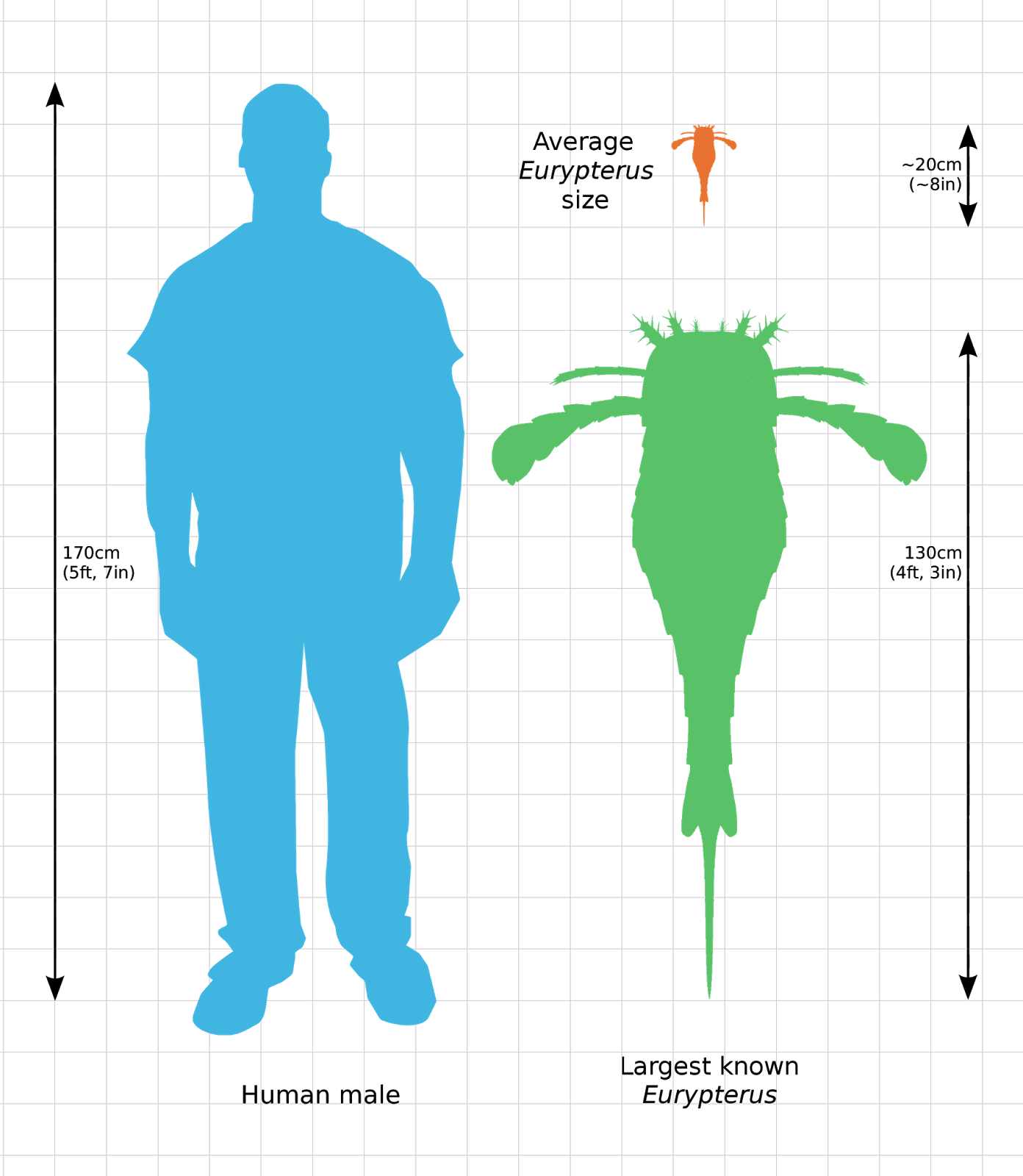 This is a comparison of an average adult human male 5.6 ft with the average Eurypterus remipes length 7.9 inches and the largest known Eurypterus remipes fossil 4 feet 3 inches. Image from Wikipedia.
Eurypterus
are the most commonly found genus fossil of eurypterids because during the Silurian period when the second super continent was being formed, they rapidly colonized Euramerica. This invasive species became the dominant eurypterid. Eurypterus was both a predator and hunter. While it is not entirely known what they dined on, sources speculate that they had a healthy diet of trilobites, cephalopods, and worms. 
The largest  Eurypterus remipes fossil ever found was 4 foot 3 inches long that is more than half of the height of a average human man which is 5 foot 6 inches. You can see the specimen on display at the Paleontological Research Institution in Ithaca, New York.
Rev. H.
N. Hutchi
nson writes about giant species that no longer exist in

Extinct monsters and creatures of other days : a popular account of some of the larger forms of ancient animal life

.  J. Smit, Alice B. Woodward, J. Green, Charles Knight, and others bring them to life through detailed illustrations. In this book, you can also learn about sea lizard, fish lizards, giant sloths, mastodons, great sea serpents, and the dragons of old time … dinosaurs.
Hutchinson's excitement can be felt through his writing as he describes these long gone species. Here Hutchinson talks about the sea scorpion species, "What curious animals they must have been, using the same limbs for walking, holding their prey, and eating!"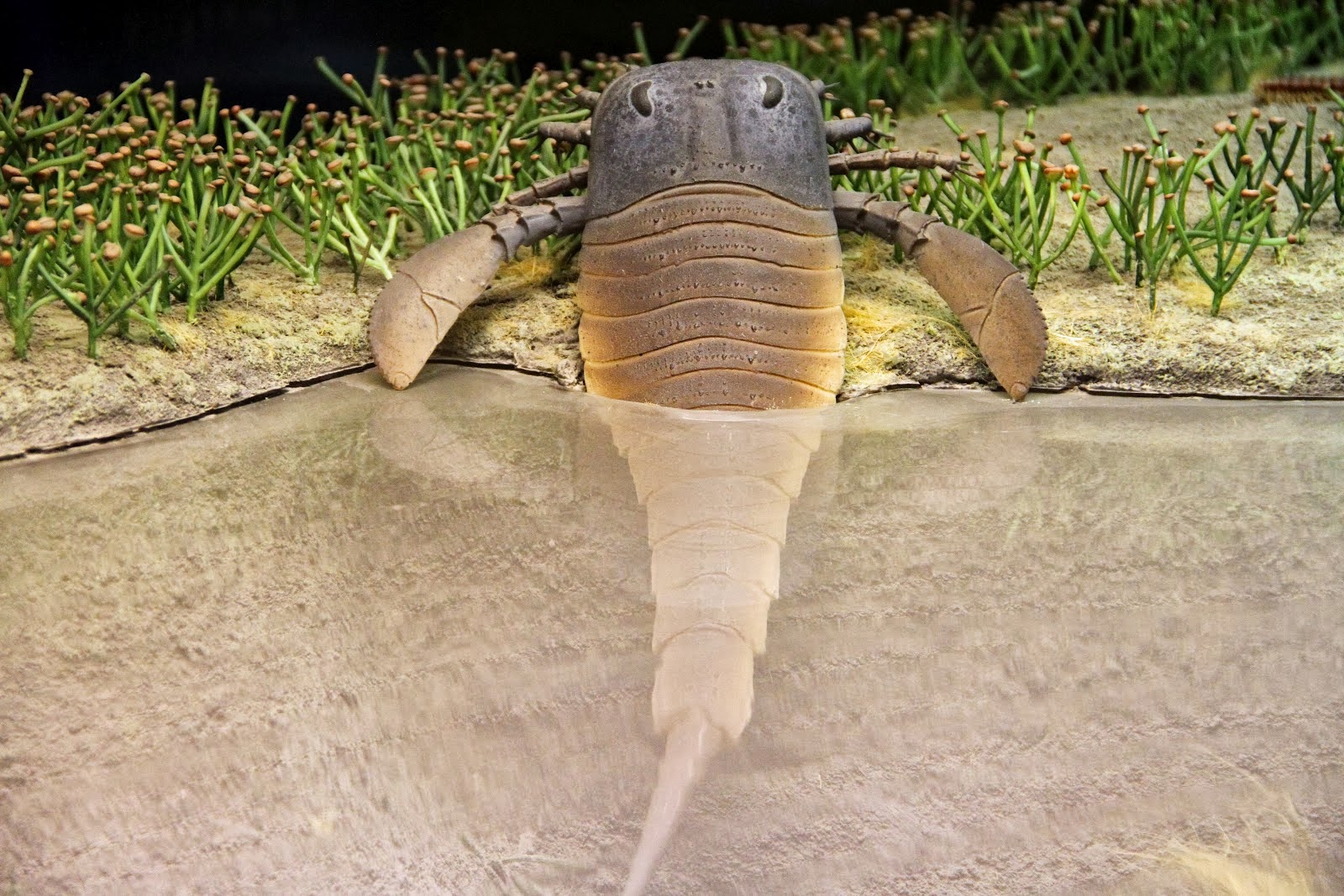 Adult Eurypterus migrated en masse to shore areas in order to mate, lay eggs, and molt. Image from Smithsonian Institution's National Museum of Natural History.
Check out the beautiful illustrations from the book 

here

.
Also, learn all about fossils at the National Museum of Natural History's FossiLab

here

.