BHL members attend the 4th International Conference on African Digital Libraries and Archives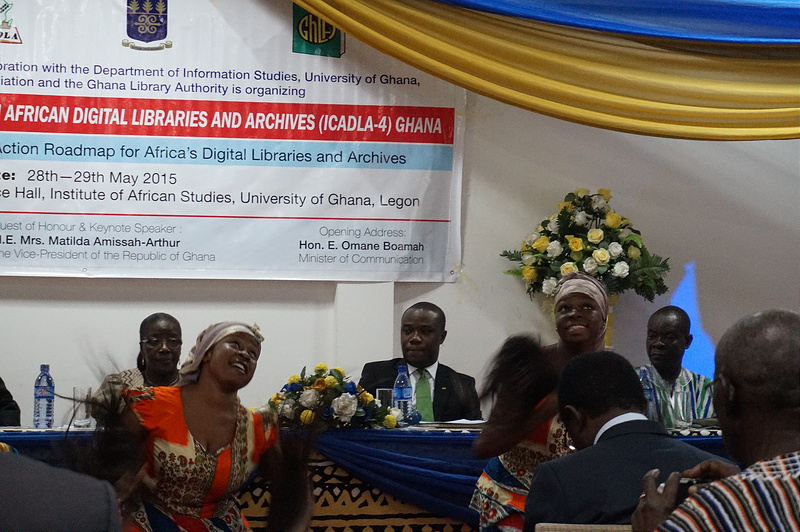 Opening ceremony with Ghana Dance Ensemble
Global Biodiversity Heritage Library members participated in the Fourth International Conference on African Digital Libraries and Archives at the University of Ghana in Accra. The conference, 27-28 May 2015, was attended by representatives from across Africa, the United States, and Europe.
ICADLA:
is the major African forum focusing on digital libraries and associated technical, practical, organizational and social issues. ICADLA-4 was hosted by Ghana Library Association, University of Ghana Department of Information Studies and Ghana Library Authority.
Collaboration and participation was invited from regional and international policy and development institutions, archives, libraries, museums, government agencies and departments, all levels of educational institutions, funding institutions, and research centres.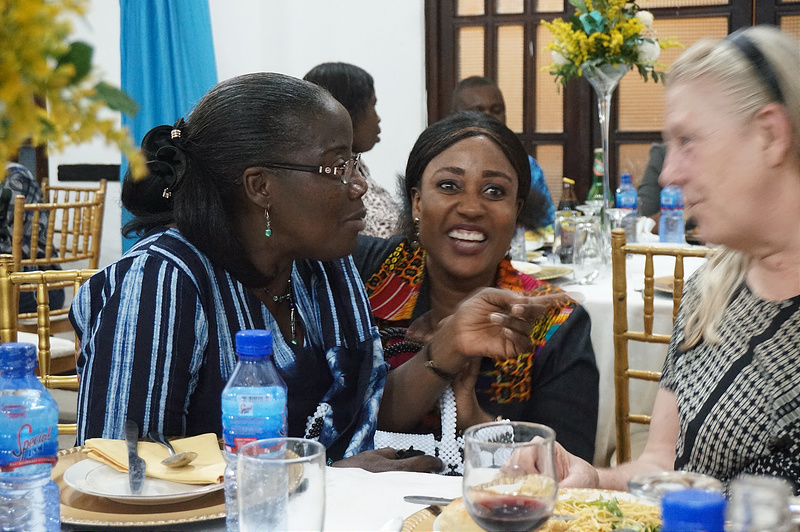 Matilda Amissah-Arthur at dinner
The conference opened with welcome from Ernest Aryeetey, Vice-Chancellor (University of Ghana) and the Felix Kwakye Ofosu (Deputy Minister of Communication). The keynote was presented by Matilda Amissah-Arthur (Wife of the Vice President, the Republic of Ghana and former head of the Ghana Library Association).
Perpetua Sekyiwa Dadzie (Head of Department, Department of Information Studies, University of Ghana) led the conference and programming planning.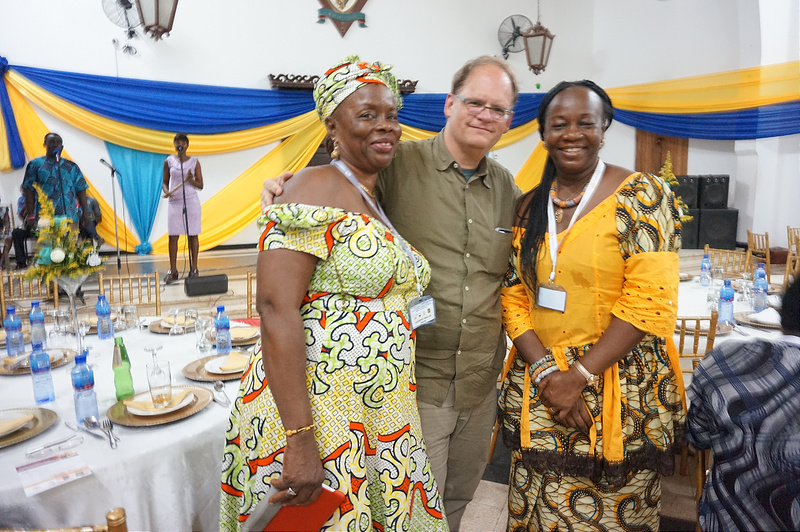 Kalfatovic with members of
the Ghana delegation
Martin R. Kalfatovic, BHL Program Director, and Anne-Lise Fourie, BHL Africa, attended the conference and presented on the status of BHL Africa. Kalfatovic and Fourie's presentation, African Digital Libraries in Global Content: The Biodiversity Heritage Library Model, is available online. Kalfatovic also moderated the panel "Adopting Integrated Approach To: Content Selection, Digitization, Curation and Preservation."
Other coverage of the conference: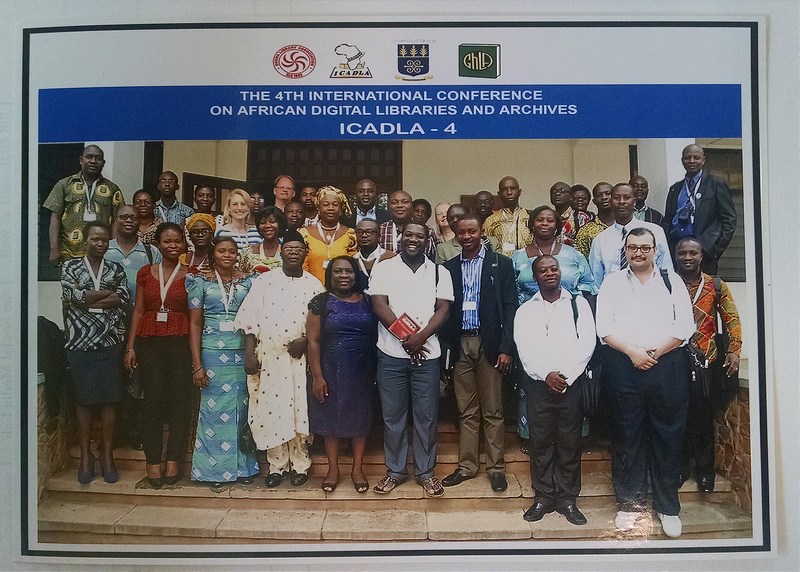 Conference Group Photo