In May 2009, two new members were accepted into the Biodiversity Heritage Library:
These two important institutions will greatly contribute to the strength of the BHL. Below is a little bit of information about our newest members. Look forward to more detailed profiles of these two libraries as well as in depth overviews of the original ten members.
---

For nearly 200 years, The Academy of Natural Sciences of Philadelphia has built one of the finest natural history libraries in the world. The Library has grown from five books and two maps in 1812 to its present size of over 68,000 printed titles (numbering over 200,000 volumes) and over 250,000 manuscripts and related pictorial materials. The manuscript collections include the Academy's archives as well as correspondence, photographs, journals, field notes, and original illustrations by and about American scientists from the first half of the eighteenth century to the present. It is the library of record for early accounts of American scientific expeditions.
The Academy Library, the Ewell Sale Stewart Library, is notable in the Americas for its holdings of historical works in every discipline of the natural sciences; the collection has particular strength in the history of science, evolution, early ecology, systematics, marine and freshwater biology, and geology. It was an early adopter of digitization as a method to make its holdings widely accessible. It began to scan digital images from books and archival materials and publish them on the web in 1999. Two early projects were funded by the IMLS in the form of a Leadership Grant, and one by the Getty Grant Program.
Danianne Mizzy, Library Director, Ewell Sale Stewart Library, The Academy of Natural Sciences
---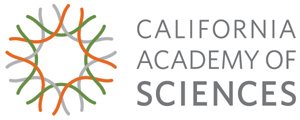 Established in 1853, the California Academy of Sciences is the third oldest institution of its kind in the U.S. and the only one in the nation with a major research center, aquarium, planetarium, and natural history museum under one roof. All programs and exhibits at the Academy embrace its mission to explore, explain, and protect the natural world, focusing on the evolution of life, its diversity, and its sustainability. Scientific research is a key part of the Academy's mission and this work is supported by a collection of 20 million specimens, 60 research scientists, and a library with more than 230,000 volumes and 1200 current serial titles. Examples of current biodiversity research include the work being done by Brian Fisher on the ants of Madagascar, Jack Dumbacher on the birds of Papua New Guinea, Peter Roopnarine on the evolution of communities through the fossil record, and Healy Hamilton on the effects of climate change on species distributions and conservation planning efforts. Academy Library website.
Lawrence Currie, Academy Librarian, California Academy of Sciences