Book of the Week: The Cabinet of Natural History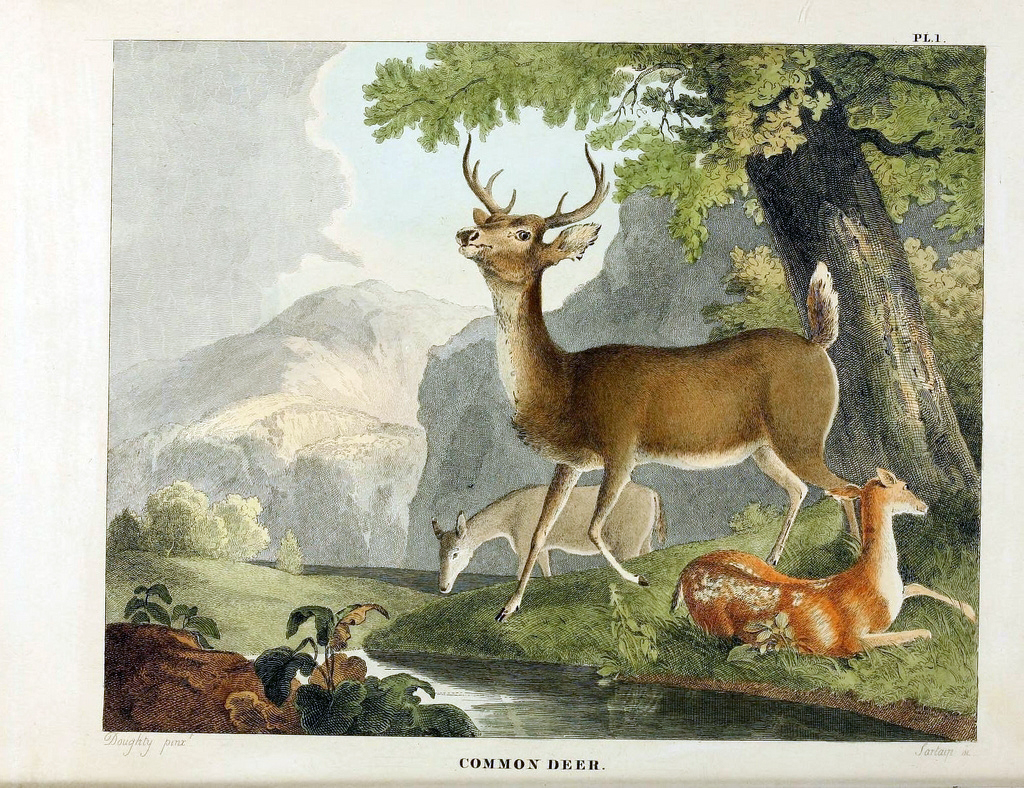 Have we whetted your appetite yet? Good! For our book of the week, we present The Cabinet of Natural History and American Rural Sports (1830-34), in three volumes.
The Cabinet was a joint initiative begun by brothers Thomas and John Doughty. The three volumes of this work present the topics of natural history, sporting, travel, and general advice for the countryman, including first-hand accounts of hunting expeditions. It was issued in monthly parts from 1830-1834, and the first eight issues were particularly popular. The second volume contains a plate by Titian Ramsay Peale entitled "American Buffaloe," depicting a Native American, mounted on horseback, hunting a buffalo, which was based on Peale's sketches during an expedition led by Stephen H. Long to explore the Great Plains in 1819–1820. The sketches and paintings from the sketches represent the earliest first-hand depictions of the hunts.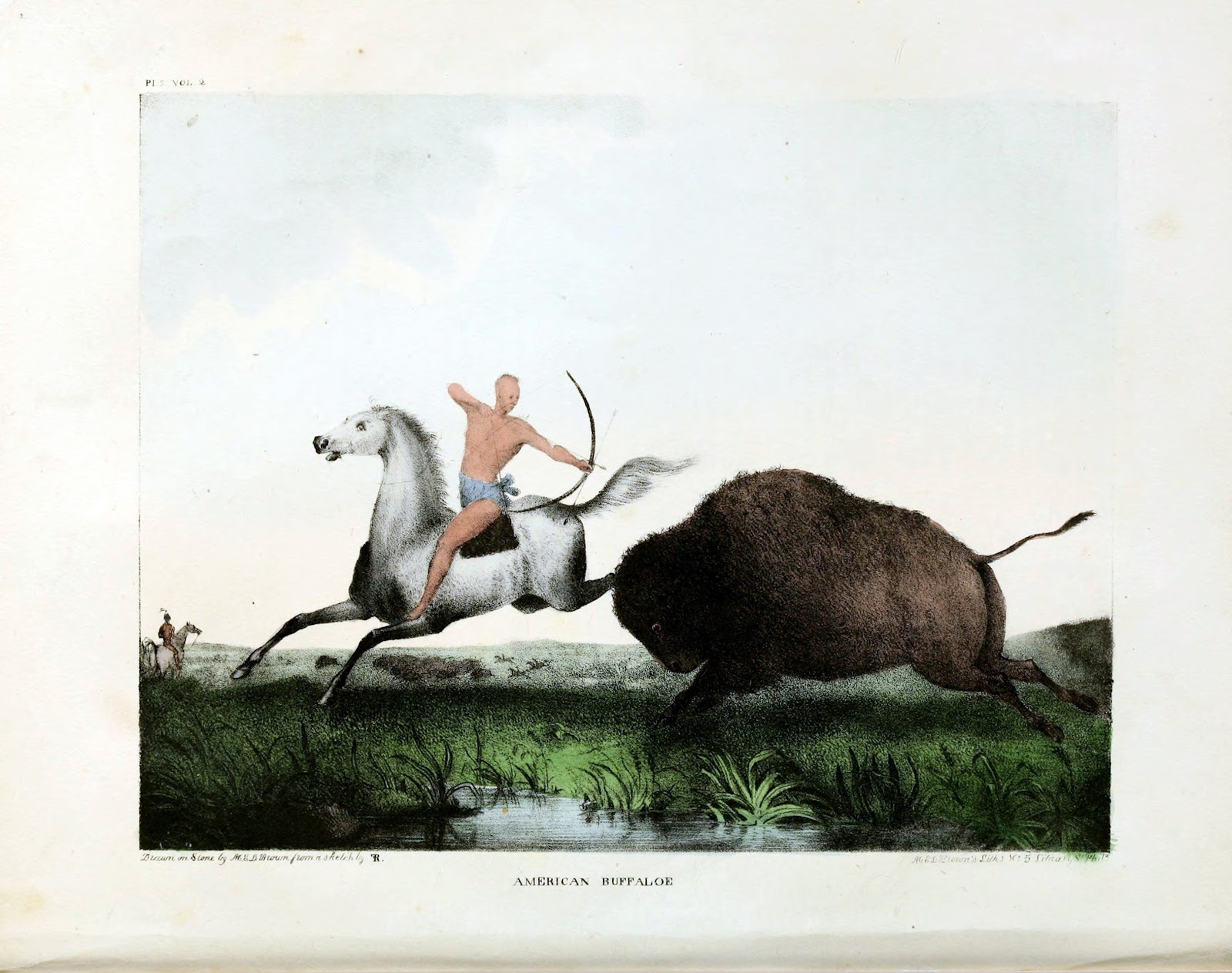 While the work began as a joint effort between the Doughty brothers, by the third issue of the second volume, Thomas left the partnership to pursue his work as an artist. Nearly all of the plates of the first volume were the work of Thomas Doughty, and, as the heralded founder of the Hudson River School, are deemed the most important of the work. Thomas' absence from the venture was deeply felt, and, just over a year after his departure, the publication ceased with v. 3, pt. 4 due to lack of subscription.
The magnificent lithographs and engraving within this title are the work of not only Thomas Doughty and Titian Ramsay Peale, but other artists including M.E.D. Brown, George Lehman, Edwin Landseer, and J.G. Cloney. The plates depict a broad range of animals, from typical game animals to polar bears and hunting dogs. The second volume itself contains 31 plates of American birds. We've featured some of our favorites in this post, and you can view the plates from the first volume on Flickr. Be sure to browse the title in BHL to experience the remarkable plates of the other volumes of this ground-breaking title.