BHL and Our Users: Christine Giannoni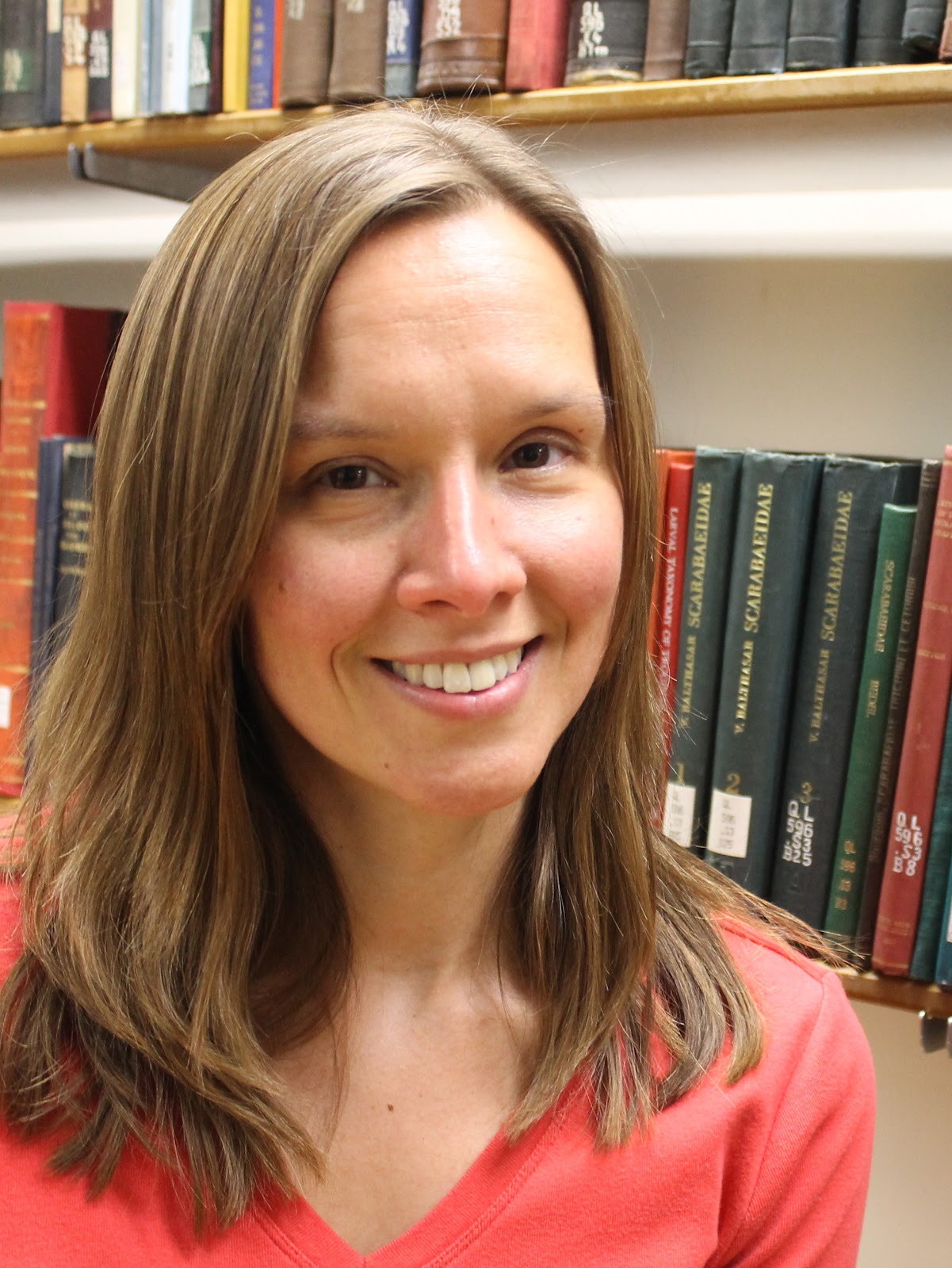 Today, we feature another of our own: Museum Librarian Christine Giannoni at the Field Museum in Chicago, IL. Christine is an active member of the BHL consortium, managing the workflow to scan Field books for BHL, as well as participating in a variety of BHL groups and committees, including the BHL Institutional Council. She is an avid fan and proponent of the BHL project, tirelessly promoting it among her researchers and patrons. We are very thankful for her valuable contributions to the project.
What is your title, institutional affiliation, and area of interest?
I am the Museum Librarian at the Field Museum of Natural History in Chicago. I am responsible for the overall operation of the Library, focused upon ensuring access to collections, providing excellent service to our patrons & promotion of the variety of resources in our collections.
How long have you been working in a library environment?
I have worked in several different types of libraries for the last 17 years. While completing my undergraduate degree in Anthropology at the University of Illinois at Chicago, I got a job shelving books in a local public library, and I was hooked. I was also able to volunteer at The Field Museum during my undergrad years, so that helped a lot when it came to the first big challenge of working at The Field Museum – finding your way around the building!
When did you first discover BHL?
I discovered BHL around 2007 when The Field Museum Library first started digitizing FMNH publications in partnership with the scanning center at the University of Illinois at Urbana-Champaign. At the time I was Reference & Circulation Librarian, with supervisory responsibility for Interlibrary Loan. Having digital access to the Fieldiana series as well as the Museum's early News and Annual Report series was (and remains) a fantastic resource.

What is your current level of involvement in BHL?
I devote several hours per week to various BHL activities. Our participation in regards to scanning is primarily related to user requests for filling in "missing" issues within the BHL corpus. We were also fortunate in late 2011 to receive funding for scanning from the Museum's Africa Council. With these funds, we were able to scan literature related to African Biodiversity, several volumes of which came from our rare collection. Furthermore, I am actively working on training volunteers and interns to paginate BHL scanned materials – a very satisfying activity for them as they can immediately see the results of their work on BHL.
What is your opinion of BHL and what impact has it had on your duties as a librarian?
I feel that working on the BHL project is one of most rewarding aspects of my job. For many years, I have interacted with researchers from all over the world who come to use The Field's specimen and object collections. When they inevitably come to the Library during their visit, I often hear things such as, "these books are nowhere in my country" or "I have needed to see this item for my research for years." The fact that we can now make these materials freely available to researchers worldwide is incredibly satisfying.
How often do you use BHL?
Everyday. I remain a primary reference and interlibrary loan contact for internal and external users. I rarely have a day where I do not direct users to the BHL to fulfill a request.

What has been the reaction of your patrons to BHL?
Reaction to the BHL is overwhelmingly positive. As people grow more accustomed to the convenience of electronic publications, they are extremely grateful for its existence. I recall earlier in my career when individuals felt that you could digitize materials and put it into deep storage. In my experience, users view BHL content and then sometimes contact me in order to see "the real thing." This isn't necessarily because they distrust the content, but are interested in some other aspect of the work (the item as a physical artifact, for instance). I also have users concerned about conservation/condition of print, so they like the alternative.
What services/features do you like the most about BHL and which do you most like to point out to your patrons? Which services/features are your patrons most excited about/use most often?
For me, I like that the URL's are easy to copy and send along…From the researcher perspective, they like being able to generate PDFs.
If you could change one thing about BHL, what would it be, or what developmental aspect would you like the BHL team to focus on next?
Full-text searching is mentioned all the time.
Is there a specific item on BHL that is most often requested by your patrons/that you use more than any other to fulfill ILL requests?
Our FM publications for sure!