Is that an Elephant on Your Christmas Tree?
Merry Christmas!
We hope you're having a marvelous time celebrating the Holidays today! We wanted to do something fun and different for our Christmas post. So, we decided to present (pun intended!) you with your own truly biodiverse BHL Christmas tree – with a twist!
Our tree has been decorated with 15 species ornaments. Each species on the tree is identified by its common name. Below the tree is a list of 20 scientific names. All 15 of the species on the tree are listed among the binomials, as well as 5 that are not on the tree.
Can you associate our ornaments with their scientific names? Simply click on the 15 binomials you believe are represented on the tree and hit "submit." The subsequent results screen will tell you whether you're a taxonomy master or beginner.
We hope you enjoy our little Christmas Tree present. Good luck, and we'll talk to you in the New Year!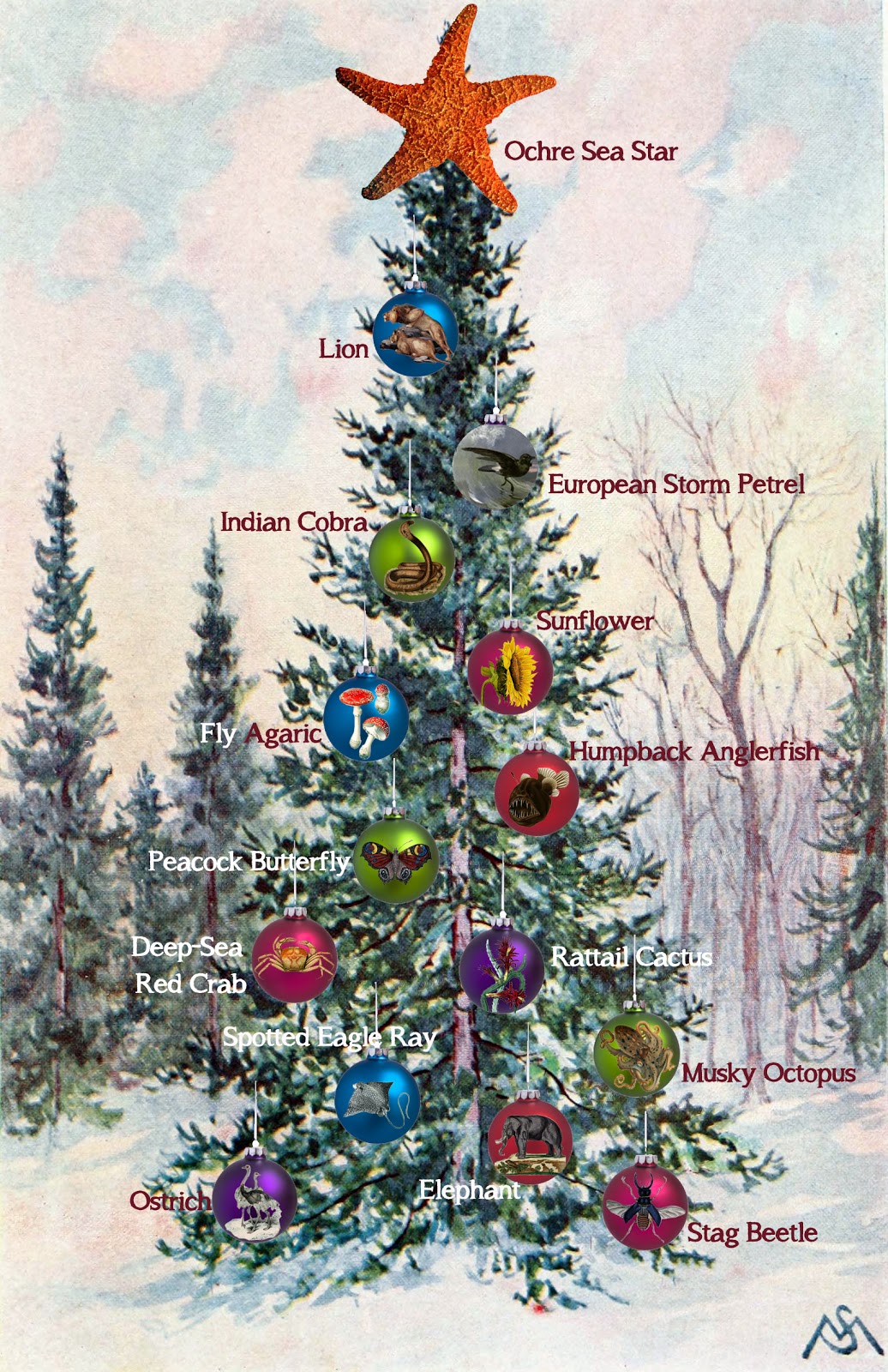 Loading…
Find the illustrations pictured on the Christmas Tree in BHL:
BHL Christmas Tree  1) Ostrich  2) Stag Beetle3) Elephant4) Musky Octopus5) Spotted Eagle Ray6) Deep-Dea Red Crab7) Rattail Cactus8) Peacock Butterfly9) Humpback Anglerfish 10) Fly Agaric11) Sunflower 12) Indian Cobra13) European Storm Petrel 14) Lion15) Ochre Sea Star