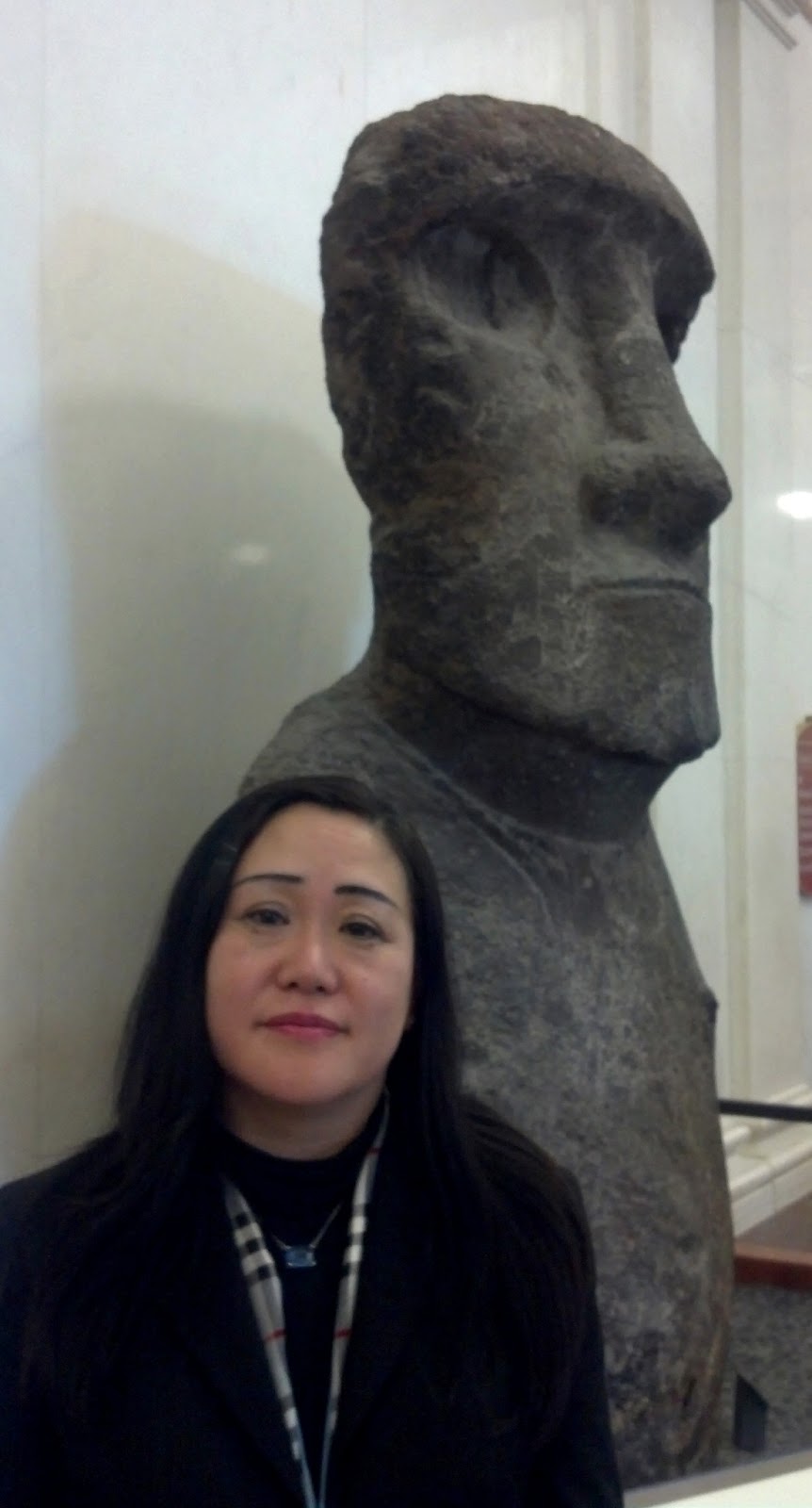 Dr. Tomoko Steen at the Easter Island Head, National Museum of Natural History
Two weeks ago, we announced that the Library of Congress has joined the Biodiversity Heritage Library, at the Steering Committee level, as our fifteenth member library. Today, we're excited to introduce you to Dr. Tomoko Steen, the Library of Congress representative to BHL.
Dr. Steen currently serves as a Senior Research Specialist in the Science, Technology, and Business Division at the Library of Congress. Wearing her academic hat, Dr. Steen has lectured at Johns Hopkins University, the George Washington University, Harvard University (in our own Museum of Comparative Zoology), Emory University, and Cornell University on such topics as Evolutionary Biology, Population Genetics, Radiation Health, History of Life Sciences, Bioethics and History of Asian Diplomacy and Science Policy. Prior to entering the academic career, she also worked as a licensed clinical pharmacologist both in Japan and the US.
She is the author of numerous books and articles covering broad range of topics from molecular evolutionary clock, history of radiation health, biological and nuclear weapons history, women in science, and biographies of two pioneer Japanese geneticists (Tomoko Ohta and Motoo Kimura).
Dr. Steen has been working with BHL Director, Martin Kalfatovic, Program Manager, Grace Costantino, and Collections Coordinator, Bianca Crowley, to integrate LoC into the BHL workflow, and is particularly eager to digitize rare books from LoC's collection. The Library of Congress has already contributed over one million pages to BHL to date. We are excited to welcome Dr. Steen and the Library of Congress into the BHL family, and look forward to the unique contribution they will make to the project.