We really love trying new things and using new tools to help provide more access to the literature contained in BHL. From Flickr to iTunes U, we are constantly working at meeting our vision of "Inspiring discovery through free access to biodiversity knowledge." We have now dipped our toe into a new venture…e-books!
 Our first e-book, available at the iTunes iBookstore and readable on your iPad, is entitled "Every Week is Shark Week" and is a compilation of articles, tweets, images, quizzes, and facts about sharks compiled from the BHL social media campaigns during previous Shark Weeks. We thought this would be a fun way of packaging content about a specific topic from our suite of social media outlets into one place with a different look.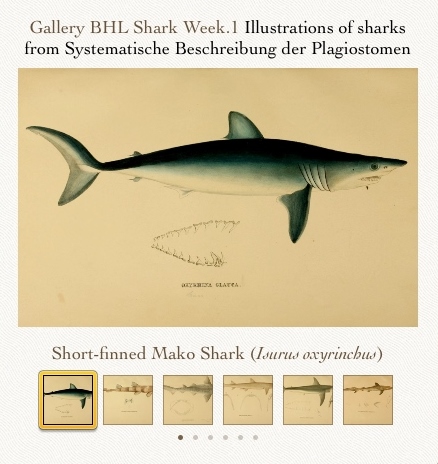 Example of photo gallery on new e-book.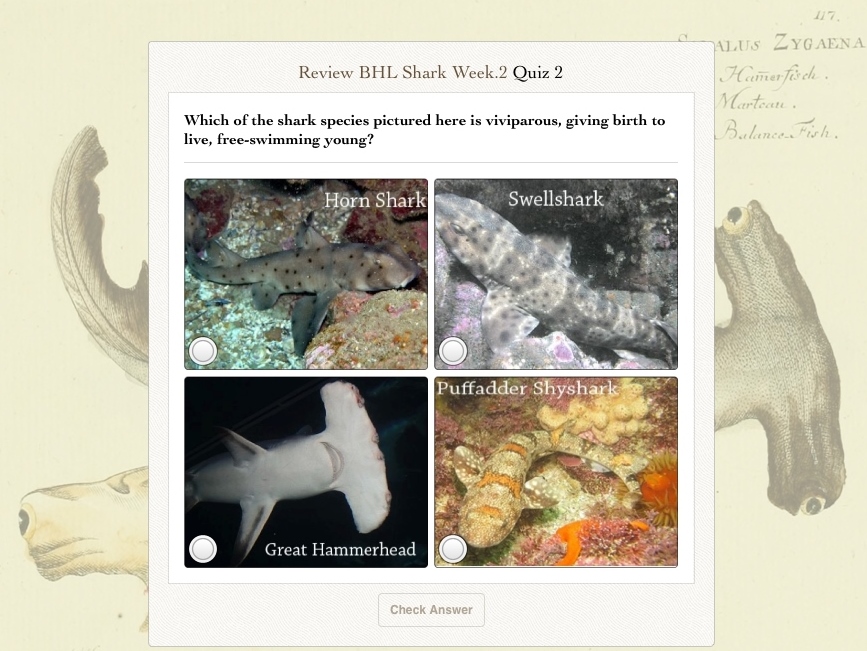 Example of Shark Week quiz on new e-book.
We hope you enjoy our first foray into the world of e-books and we do plan on producing more in the future so stayed tuned!
We hope you enjoyed this post. Interested in guest-blogging for BHL? We'd love that! Natural history, biodiversity and conservation topics are especially welcomed. Email us your ideas at feedback@biodiversitylibrary.org.