My Life as a BHL Staffer: Jacqueline Chapman
Have you ever spotted an error in the BHL? Have you ever experienced technical difficulties with downloading digital files from our website? Have you ever looked for an article, journal, or title in our collections and been disappointed to find that it wasn't in BHL's collections? Have you ever wanted to thank BHL staff for a particular article, feature, or service? Have you ever had an idea for how the BHL could improve?
If you have, I hope you have taken advantage of our Feedback system and sent your corrections, suggestions, and questions on to us!  And if you have done so recently, you may have heard from me.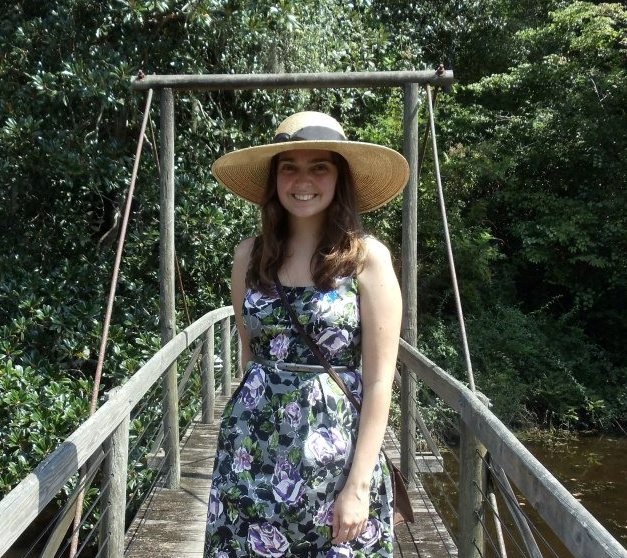 My name is Jacqueline Chapman, and I have had the pleasure of responding to hundreds of messages from BHL users over the past few months as I've taken on the role of BHL's virtual reference librarian. I work on the BHL as part of my duties as a
Digital Collections Librarian
at the
Smithsonian Institution
, where I participate in digital initiatives and coordinate with various staff members to digitize the collections of
Smithsonian Libraries
.
To submit feedback to the Biodiversity Heritage Library, simply scroll down to the bottom of
our home page
and click on
Feedback
.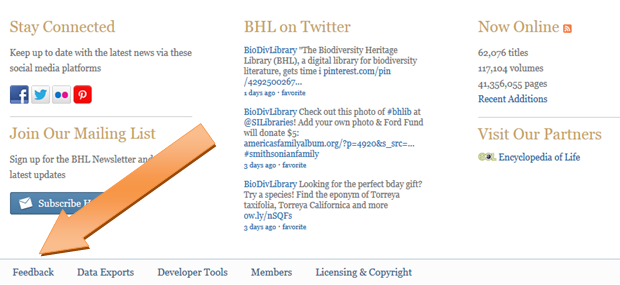 Questions and Comments
This section is a catch-all for user feedback that does not contain a scan request.  These may include image reuse requests, suggestions, error reporting, or technical questions.  Part of my job is to sort these submissions and determine what action is needed.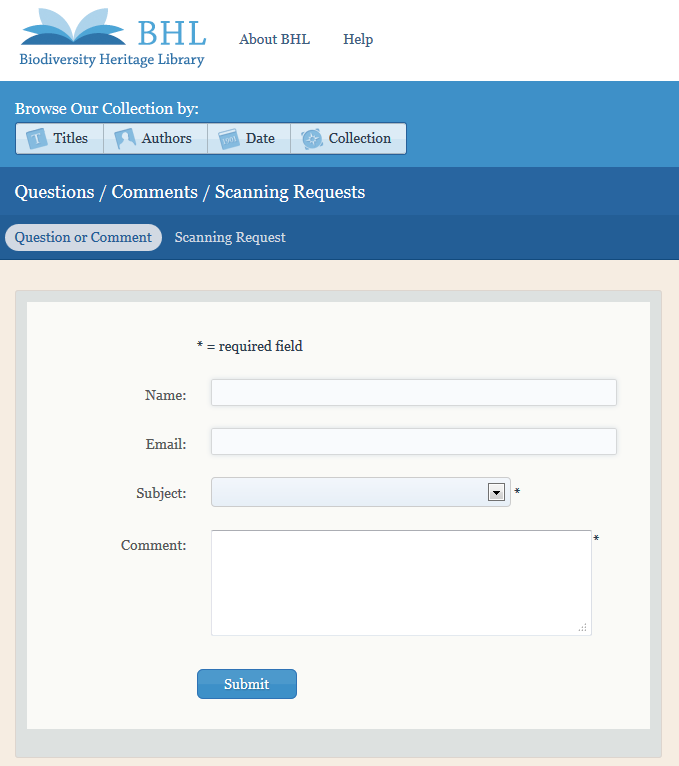 Through such user queries, I help with technical questions, investigate and fix quality issues, and answer more traditional reference questions.  I get to indulge in my enjoyment of detail-oriented intellectual tasks by merging rogue scans into their main entries, correcting metadata errors, re-sequencing volumes, merging duplicate author names, and delving into complex bibliographic mysteries. I especially enjoy sharing praise with the rest of the BHL staff!
Scan Requests
Members of the BHL user community are constantly helping our staff improve the quality of the BHL by requesting titles for inclusion and pointing out gaps in serials. A large portion of my duties consists of investigating these user submitted scan requests.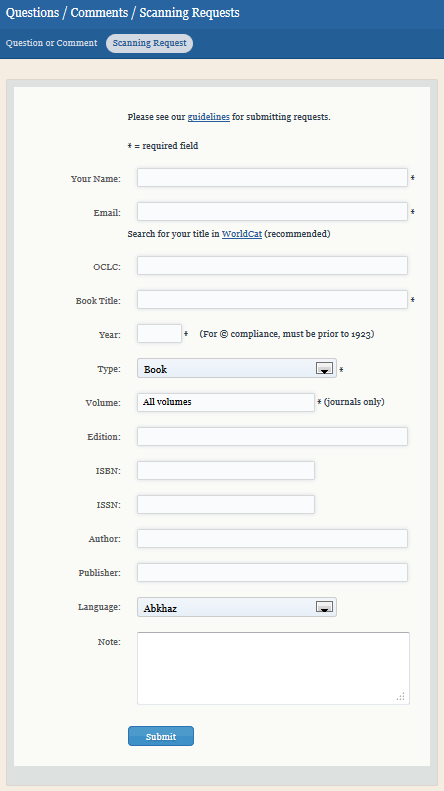 I begin by confirming that the requested item isn't in BHL already.  Sometimes scan requests lead to the discovery of a mislabeled scan or to duplicate entries containing different volumes of the same title.  It's great when I can satisfy a user request immediately by locating a difficult-to-find item in the BHL, and then make some changes so that it is more easily discovered by the next person.
If an item isn't in the BHL, I check our queue to see if the item is already in progress.  We have over 1,000 issues open at any given moment, so it is not unusual for me to find that we are already hard at work on a particular scan request.
If the item is not already in progress, I will check to see if any of BHL's member libraries holds the requested material and assign the scan accordingly.  An issue may be reassigned a number of times as institutions discover that their items are unable to be scanned, or that they lack specific volumes.  It is wonderful to see BHL collaboration in action as many partner libraries bring their collections together, digitally, in order to complete a series.
Submit Feedback!
I encourage you to take advantage of our feedback system. Our users make it possible for the Biodiversity Heritage Library to continually improve its offerings.  Our partners' scanning priorities, our website's design, the data export options that we offer, the goals we set for our project, and the social media platforms we embrace are all influenced though input from our users. We love to hear about how the BHL has aided the research of people around the world, and enjoy sharing some of the stories we hear in our
BHL and Our Users
feature.
Be part of the conversation!