BHL and the Missouri Botanical Garden are pleased to announce a major milestone reached in the project, "Purposeful Gaming and BHL". Dartmouth College's Tiltfactor was chosen to design the game that will help improve access to texts from the Biodiversity Heritage Library (BHL).

The Purposeful Gaming and BHL project is based at the Missouri Botanical Garden (MOBOT) in St Louis, Missouri. In the fall of 2013, MOBOT was awarded a $449,641 grant by the Institute of Museum and Library Services (IMLS) to test new means of using crowdsourcing and gaming to support the enhancement of texts from the BHL. Grant funding began in December 2013 and ends in December 2015. The Garden is partnering with Harvard University, Cornell University and the New York Botanical Garden on the project.
Principal Investigator for the project, Trish Rose-Sandler, reports that the project received "several strong bids for the design of the game so it wasn't an easy decision. We are very excited to have found a great partner for this project because the game will be the critical component to improving access to digitized texts of the BHL." The project's goal is to demonstrate whether or not online games are a successful tool for analyzing and improving digital outputs. Users will be presented words that are difficult for software to recognize as tasks in a game.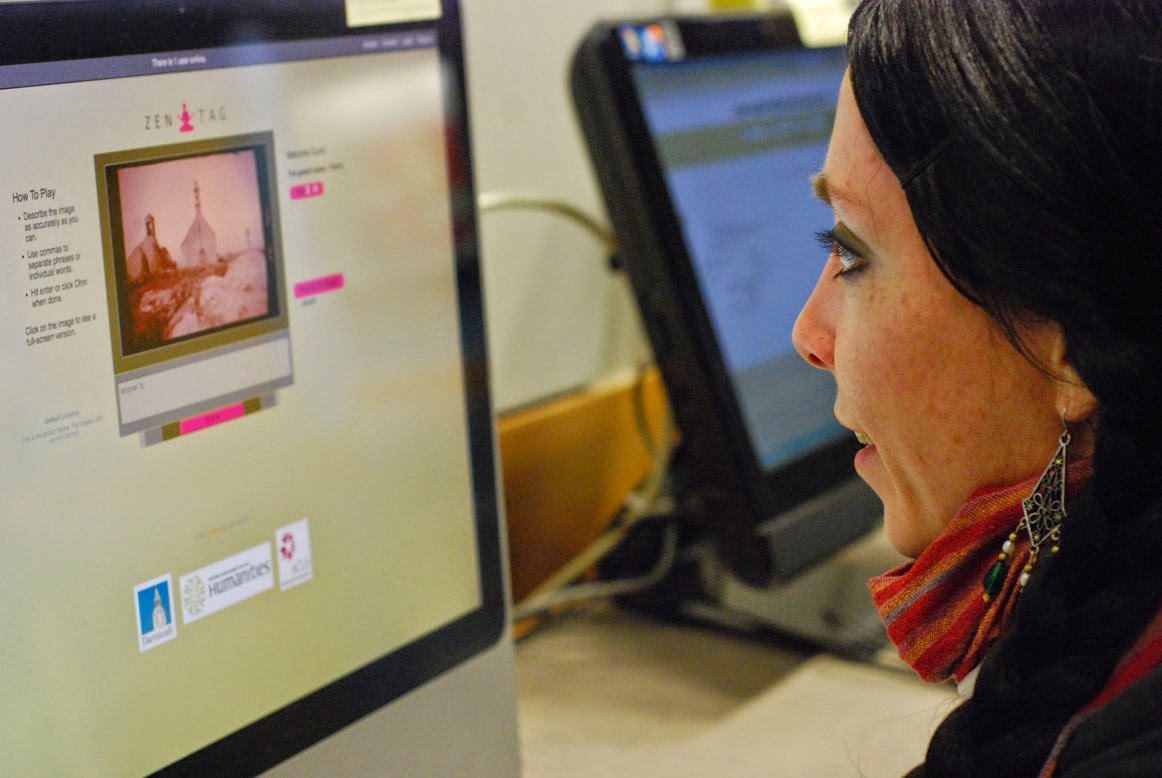 User engages with Zen Tag, one of Tiltfactor's games available via the Metadata Games platform.
Tiltfactor had several strengths that made their bid stand out, including extensive experience designing games for the education sector. "We were also impressed that not only do they design games but they do extensive research into the impact of those designs on players from a psychological perspective – they even have two social psychologists on their design team," states Rose-Sander. Tiltfactor's greatest strength, however, is arguably their work with crowdsourcing metadata as demonstrated in their Metadata Games platform, which entices players to engage with and help improve access to archival content found in cultural heritage institutions.
The folks at Tiltfactor were interested in bidding on the project for several reasons. "The 'Purposeful Gaming and BHL' initiative extends our work with metadata games creation to bring in the public to meaningfully participate in our nation's robust archives," states Tiltfactor's founding director, Dr. Mary Flanagan. "Games can be harnessed to provide fun experiences that also improve transcription and make bioheritage accessible to many more people. Tiltfactor is thrilled to work with BHL and their partners on an endeavor with such a high social return."
The two teams will begin working collaboratively on the design of the game in July of 2014, and it is expected that the game will be released publicly sometime in early summer of 2015.
To learn more about project details see http://biodivlib.wikispaces.com/Purposeful+Gaming.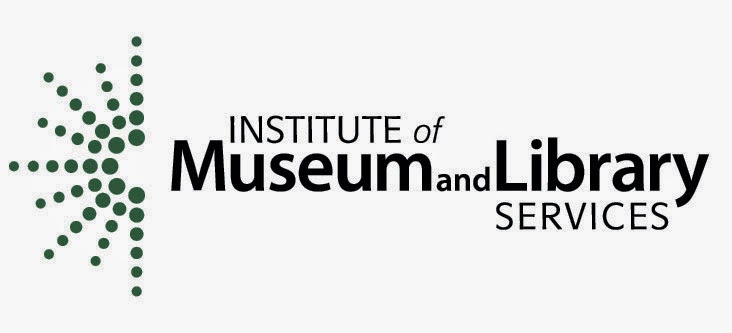 This project was made possible in part by the Institute of Museum and Library Services [LG-05-13-0352-13].