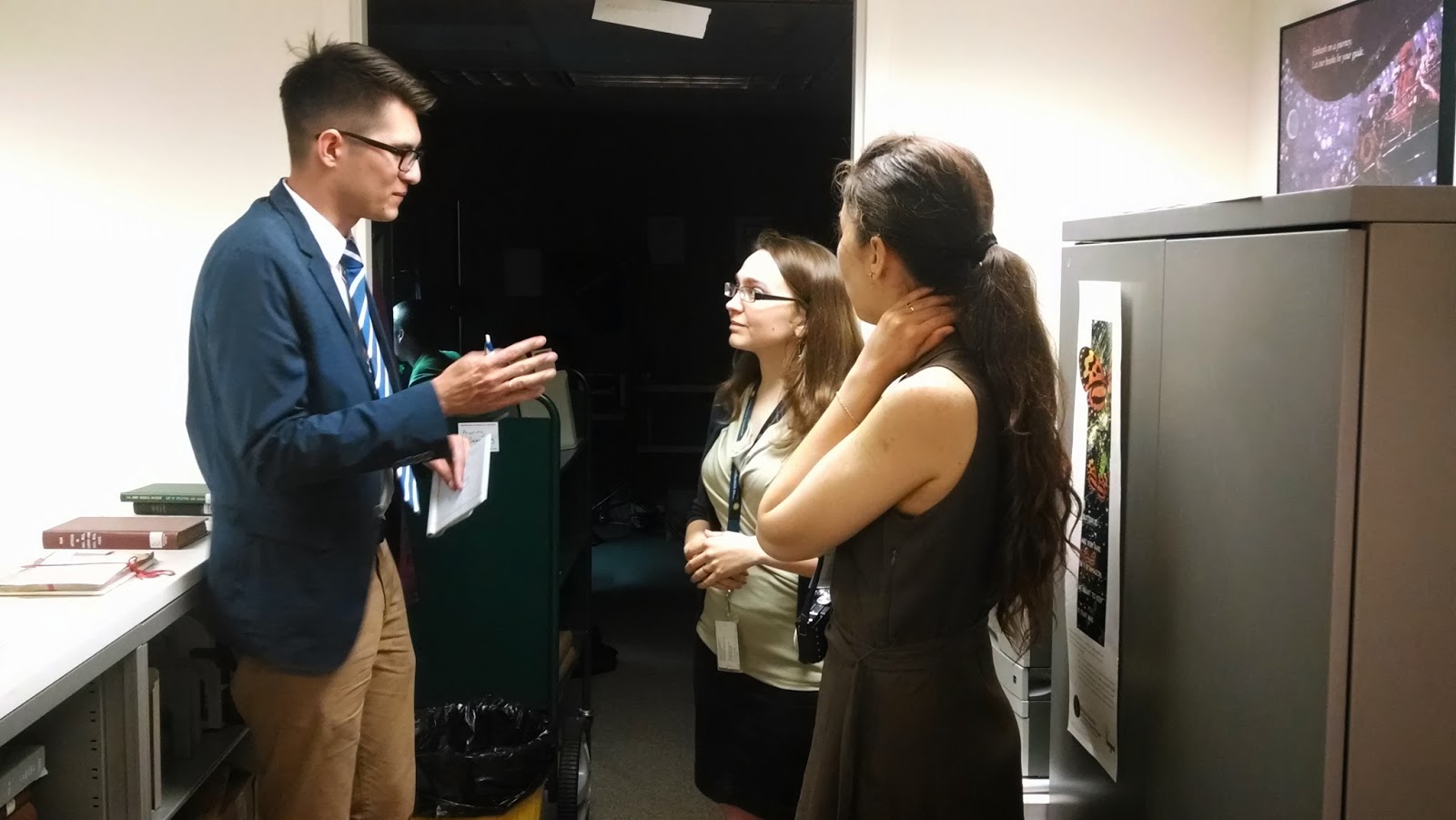 On 17 June 2014, a visiting delegation of librarians from across Russia visited Smithsonian Libraries and our BHL operations. Coming from a wide variety of institutions in Russia, the group was particularly interested in digitization and digitization workflow.
Smithsonian Libraries (SIL) Deputy Director Mary Augusta Thomas provided a welcome and general overview of Smithsonian Libraries to the group and the SIL Associate Director and BHL Program Director discussed Smithsonian and BHL digital initiatives.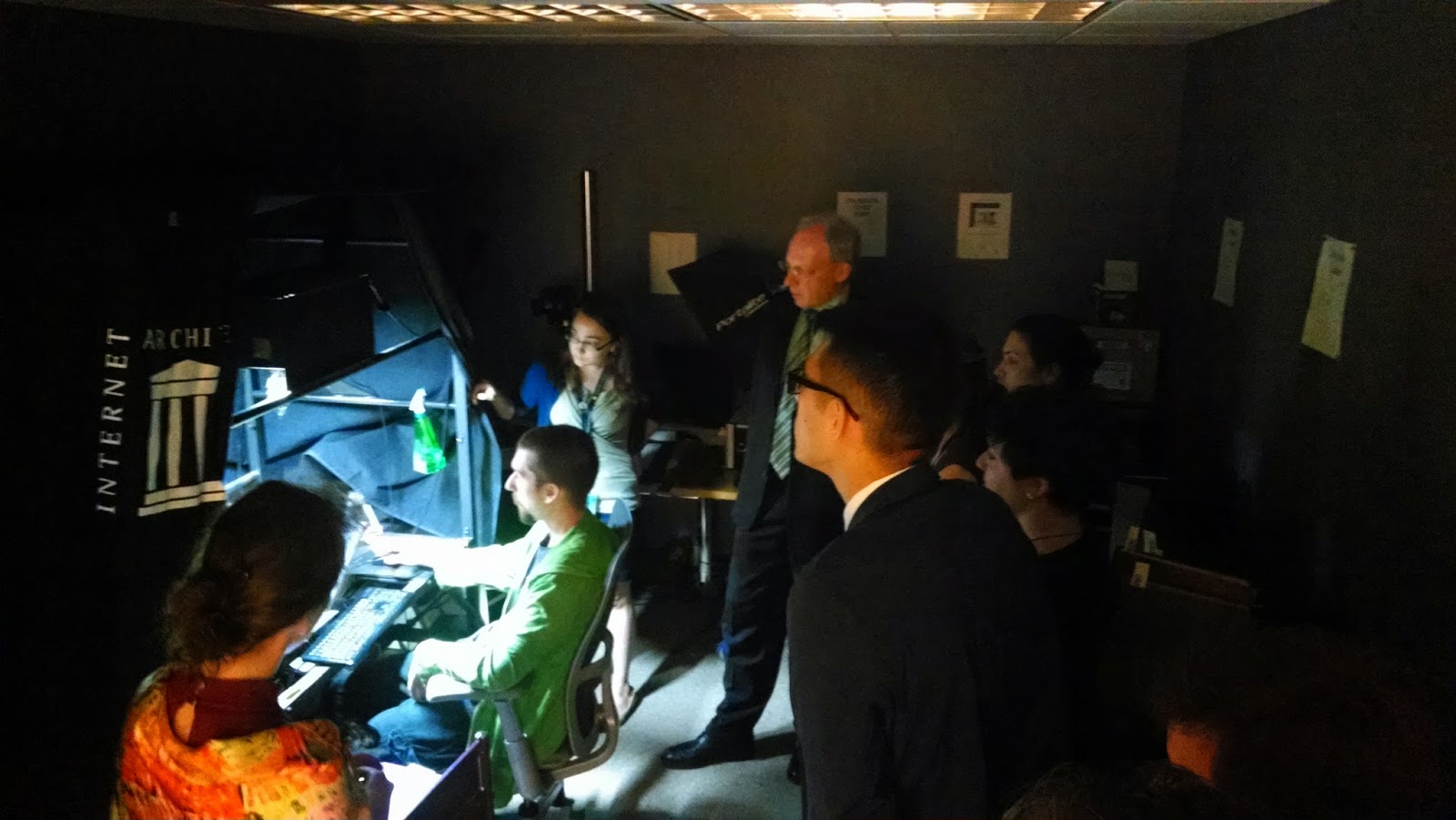 The highlight for the group, however, was their visit to the SIL scanning room in the National Museum of Natural History where they met with Jackie Chapman (SIL BHL Librarian) and discussed BHL and pan-BHL scanning operations.
The visitors and their institutions were:
Ms. Iulia Maratovna GABIDULLINA
American Center Coordinator, Perm Krai Library n.a. Gorky, Perm
Ms. Sofia Alekseevna KOCHERGINA Jr.
American Shelf Coordinator, St. Petersburg
Ms. Olga Yurievna MAKAROVA Sr.
Director, Central City Public Library 'Chitay-Gorod, ' Novgorod Velikiy
Mr. Kirill Arkadyevich SAMARKIN
Library Manager, Moscow City Library Center
Mr. Sergey Gennadievich SOLOVEV
Acting Director, Vladivostok Centralized Library System, Vladivostok
Ms. Nadezhda Yurievna VALIAEVA
Chief Librarian, Library of American Literature, Nizhegorodskiy State Linguistic University n.a. Dobrolyubov, Nizhniy Novgorod
Mr. Renat Bulatovich ZAKIROV
Deputy Director, Automation, Moscow City Library Center
Mr. Alexandr Ivanovich KUNIN
Department Head, Center of Comics and Visual Culture, Russian State Library for Youth
Visitors "Folding the Flock" for the upcoming "Once There Were Billions" exhibition at Smithsonian Libraries: