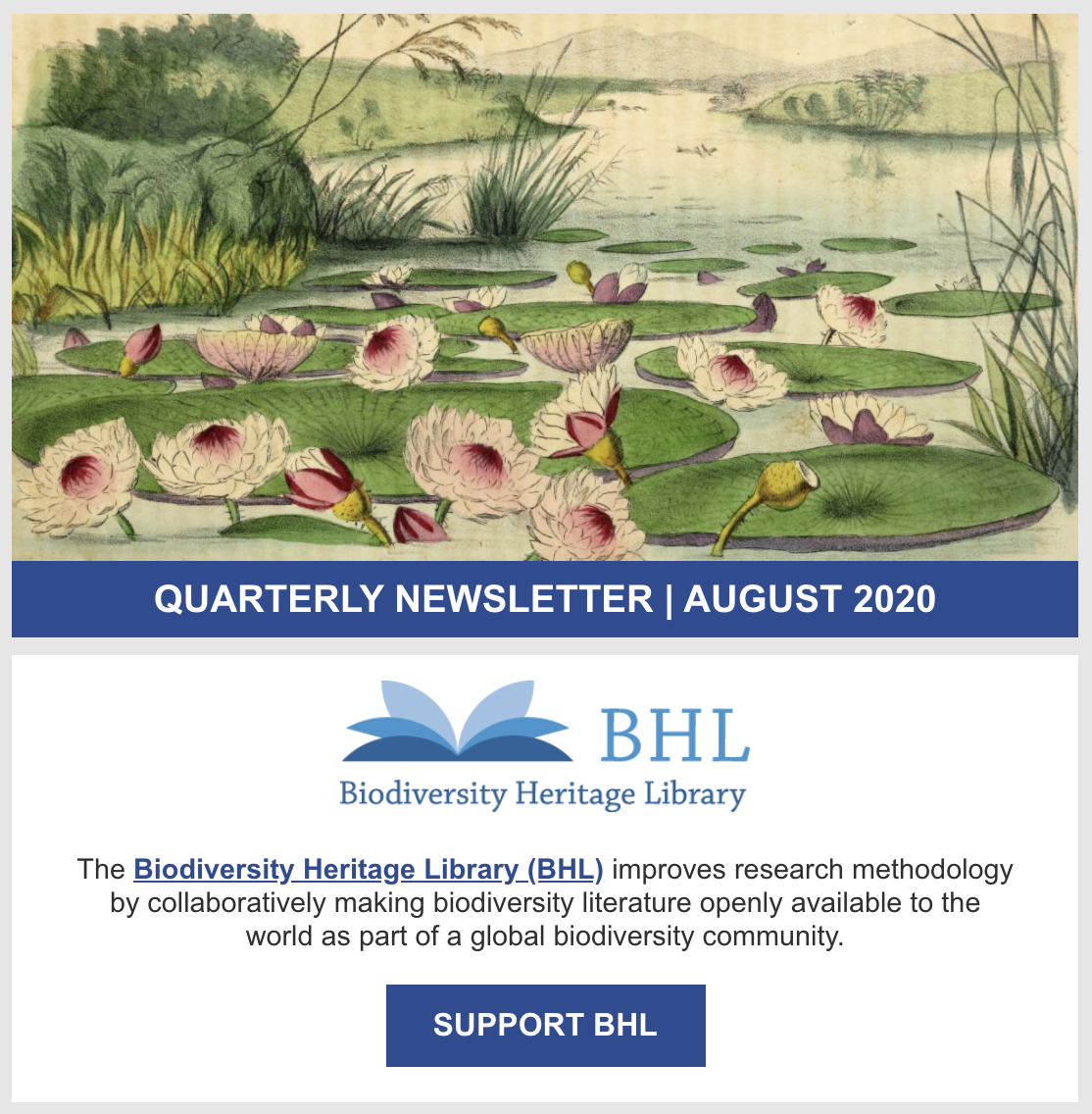 The world has changed dramatically over the past few months. These changes have profoundly impacted our personal and professional lives and altered the way we do our jobs, access information, share ideas, interact with friends and colleagues, and think about the future. As we face these unprecedented challenges together, we at BHL are committed to ensuring continued, free access to information and resources that empower research, education, creativity and discovery for everyone—no matter where you are.
In our latest newsletter, we share some of the ways we have been working to improve the Library over the past few months, such as deploying a new taxonomic name finding tool and making our records available in WorldCat. Additionally, with many of our partners now operating in a telework environment, we have focused on projects to improve our digital collections remotely, such as uploading born digital content, improving collection metadata, and building our image collections on Flickr.
Check out our latest quarterly newsletter to learn more.
Be sure to subscribe to our mailing list to keep up to date with all the latest BHL news.