James D. Dana, meet Charles V. Riley: BHL Books of the Week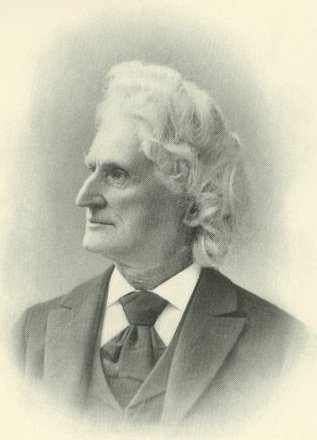 Apart from the morbid coincidence of dying in the same year–1895–there's not a whole lot binding these two scientific luminaries together. Minerals and volcanoes on one hand and entomology and horticulture on the other. But, the world is small and the sub-world of scientific publishing even smaller, so onward, ho!
James Dwight Dana (February 12, 1813 – April 14, 1895) was the resident mineralogist aboard the
United States Exploring Expedition, commanded by Captain Charles Wilkes
. (According to pure rumor and hear-say, Wilkes' oppositional demeanor was the inspiration for Captain Ahab in Herman Melville's classic,
Moby-Dick
). According to fact-checkable history, however, Captain Wilkes authored a volume on (marine)
Meteoro
logy
based on his observations while the expedition toured the Pacific. The environment in and around the Pacific also inspired
Observations of a naturalist in the Pacific between 1896 and 1899, by H. B. Guppy
. Our esteemed Mr. Guppy also wrote
Studies in seeds and fruits, an investigation with the balance.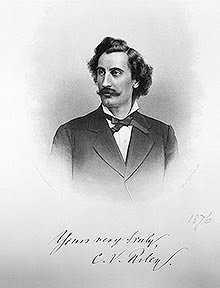 And as we all now know, Charles V. Riley (September 19, 1843 – September 14, 1895) studied botany and horticulture with sufficient vigor and savvy to help save the French wine industry from biological infestations of Phylloxera that threatened production. (click here for more detailed information, in case you missed it in earlier comments).
And, as it turns out, both figures published extensively in the American Journal of Science, but mentioning that sooner would have precluded the whirlwind tour of the collection that we all enjoyed so much!


Titles courtesy various BHL partners and contributing libraries.