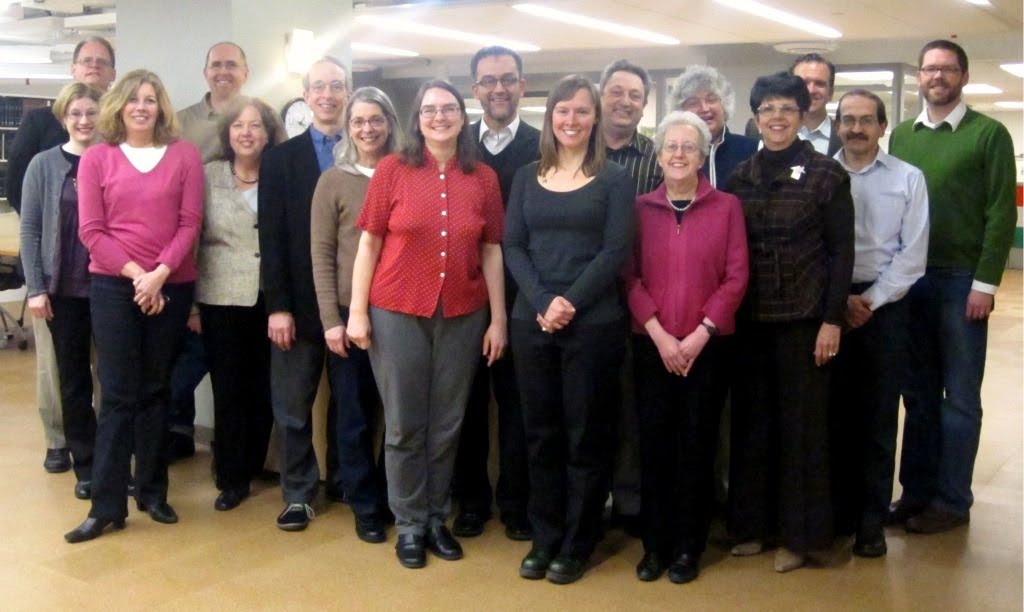 (front row, from left: Susan Fraser, Catherine Wilt, Tom Garnett, Judy Warnement, Connie Rinaldo, 
Christine Gionnoni, Jean Farrington, Nancy Gwinn, Chris Mills; back row, from left, Jane Smith, 
Martin Kalfatovic, Doug Holland, Erick Mata, Graham Higley, Cathy Norton, Tom Baione, Chris Freeland)
On March 8-9, 2011, the Biodiversity Heritage Library (BHL) Institutional Council met at Smithsonian Institution Libraries in Washington, D.C.
The annual meeting is held to cover issues related to governance of the BHL, prioritization of the work of the technical development team, and discussion of the ongoing sustainability going forward of the BHL.
The BHL Institutional Council is composed of the directors, or their designates, from each of the twelve member libraries.
Attending were:
BHL Program Director Tom Garnett led the meetings. Also attending were BHL Technical Director Chris Freeland (Missouri Botanical Garden), Deputy Program Director Martin Kalfatovic (Smithsonian Institution Libraries), and BHL Collections Coordinator Bianca Crowley.
Recently appointed Encyclopedia of Life (EOL) Director Erick Mata, also attended the meeting and gave an overview presentation on the work of EOL and its relationship to the BHL.