The Plants of Acadia National Park
As part of our regular BHL and Our Users series, we're pleased to introduce Dr. Karen James, staff scientist at Mount Desert Island Biological Laboratory (MDIBL).
Karen holds a PhD in genetics and has worked in her field for 11 years since receiving her degree.  About seven years ago, her interests began shifting towards biodiversity and citizen science applications and she has graciously agreed to answer some questions about how BHL has impacted that work.
BHL and Our Users: Dr. Karen James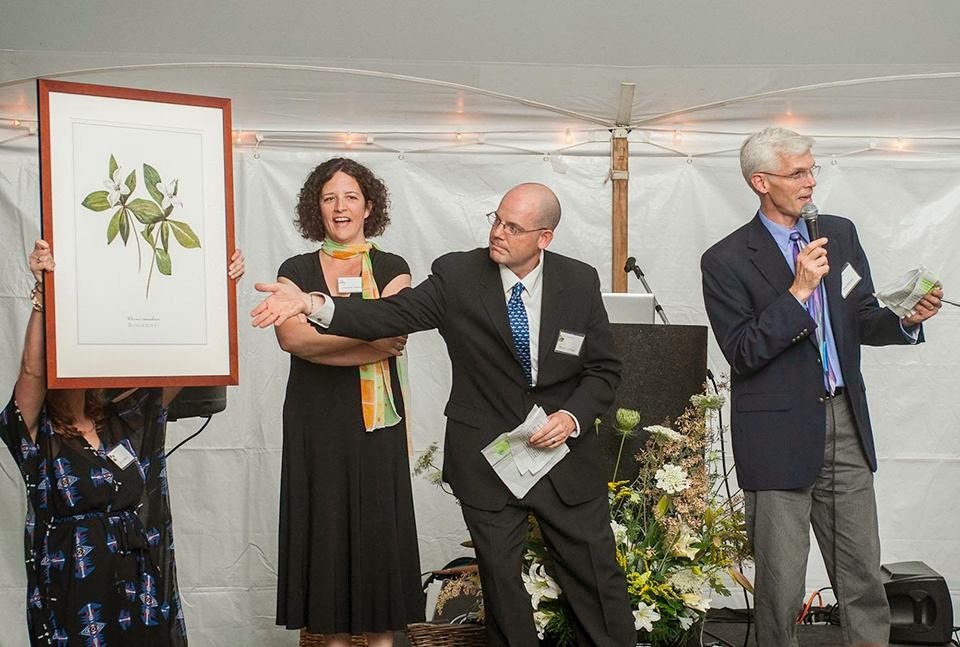 Live auction in support of an extension of the BioTrails project to include 
the 
plants of 
Acadia
National Park. Karen James is second from the left. 
Photo by Michael York for MDIBL.
When did you first discover BHL?
I was a postdoc at the Natural History Museum in London from 2003-2010. The museum was one of the founding members, so I have known about it from the very beginning. I started using it more regularly in 2009, in relation to my interest in Charles Darwin.  At the time, I was the science coordinator for the NHM's Darwin200 campaign, and I've found countless uses for it since then.
What is your opinion of BHL and how has it impacted your research?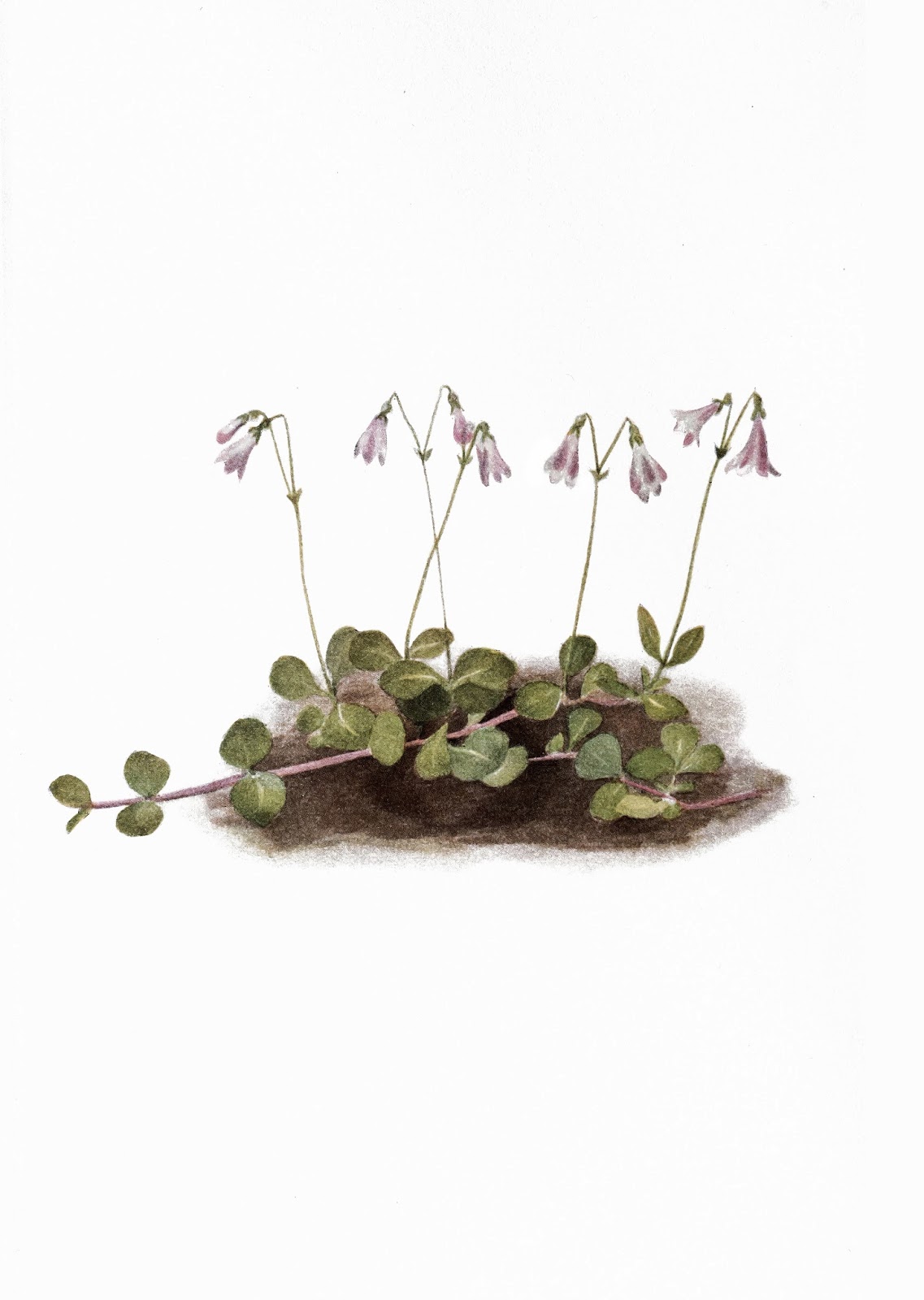 Twinflower (Linnaea borealis) by Mary Vaux
Walcott. 1925. North American Wild Flowers.
Washington, D.C., 1925. (Photographed by
Michael York for MDIBL at Thuya Garden library.)  
The BHL provides a much-needed service – free access to a wide range of natural history publications including artwork. As I mentioned, I've used it in a number of different contexts to support and inform my work. One of these was a fundraising campaign is to support an extension of my NSF-funded project called BioTrails. BioTrails combines DNA-based species identification ('DNA barcoding') with citizen science in Acadia National Park. The project uses DNA barcoding to validate identifications of invertebrate animals collected by citizen scientists in support of research on the impacts of environmental change. I'd like expand the project to the plants of Acadia National Park, and have been exploring some nontraditional funding avenues for this including private donations and crowdfunding.
I needed some visually compelling images – ideally in the public domain – of some of Acadia's plants to illustrate our fundraising materials. A colleague of mine at MDIBL discovered a wonderful five-volume book of botanical plates – North American Wild Flowers by Mary Vaux Walcott  – at a local botanical garden. There were a number of Acadia species in the book, and we hired a professional photographer to capture digital images of some of them, but I wanted more. I scoured BHL for high-resolution scans of illustrations not only by Walcott but also by others (Walcott didn't paint every species I wanted to include). In the end, I had sourced beautiful, high-resolution, public-domain botanical illustrations of 25 of Acadia's most iconic plant species. We had the white-balance adjusted so they all matched, and we added both common and scientific names to each. We held a live auction at MDIBL's annual gala to support the project; each high-bidder received a large, framed print of one of the illustrations, and everyone went home with a package of notecards. We'll be able to re-use these resources for the crowdfunding campaign I'm hoping to launch in the next few weeks, just in time for the holidays.
How often do you use BHL?
Twice a month, but occasionally much more intensively if I'm researching something.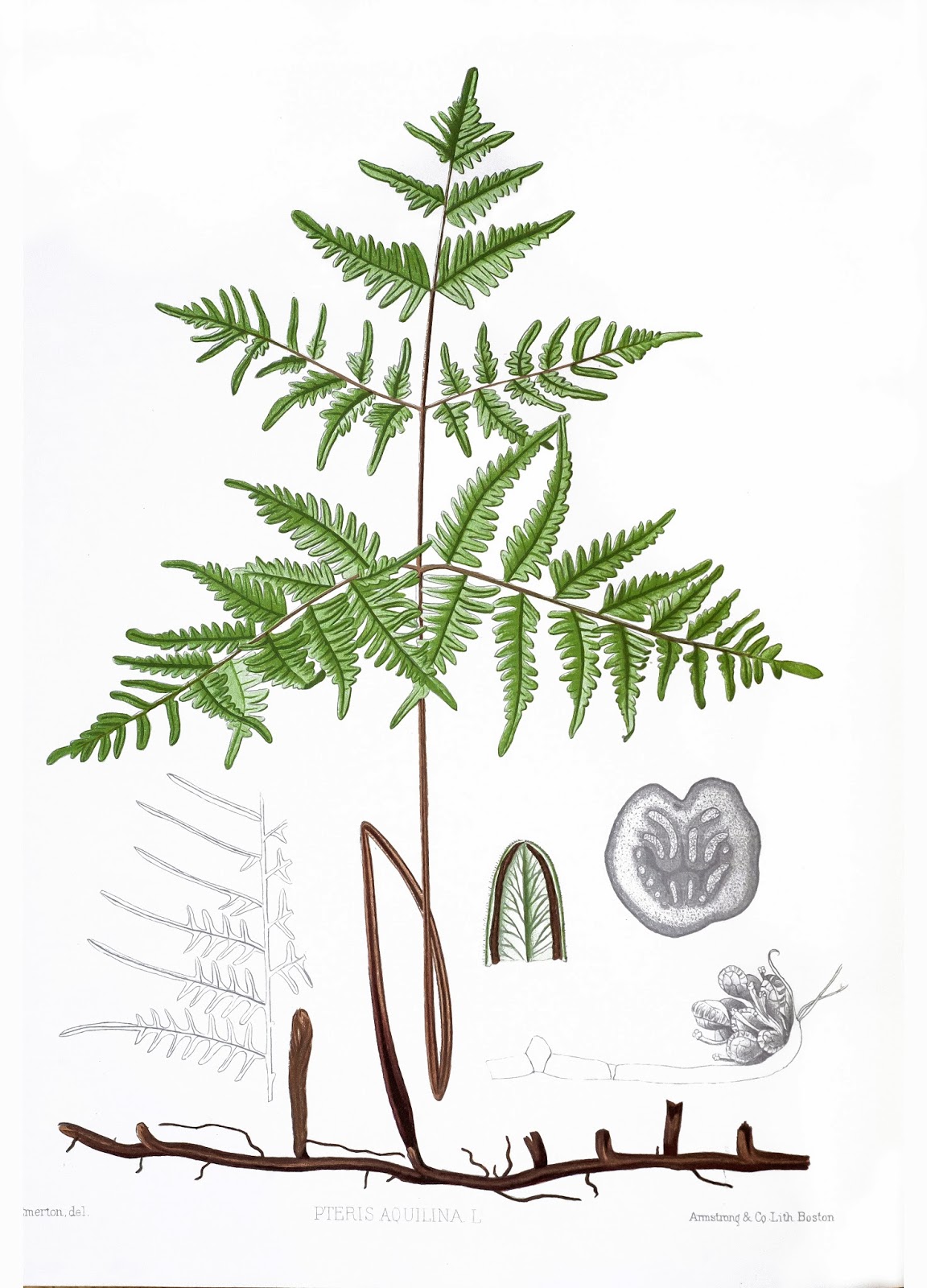 Bracken fern (Pteridium aquilinum) by J. H.
Emerton and C. E. Faxon, C. E. in D. C. Eaton.
1879. The Ferns of North America. Salem. 1879.
(Photographed by Michael York for MDIBL at
How do you usually use BHL?
For research I usually just read online, but when I want high-resolution images I select pages to download.
What are your favorite features/services on BHL?
Being able to search by taxonomic name is HUGE. I wouldn't have been able to find the images for my project without this.
If you could change one thing about BHL, what would it be, or what developmental aspect would you like the BHL team to focus on next?
I'd like to be able to quickly and easily search for text in the volume I'm browsing.

If you had to choose one title/item in BHL that has most impacted your research, or one item that you prefer above any other in BHL, what would it be and why?
I already mentioned North American Wild Flowers by Mary Vaux Walcott.   Another important one for me has been The British Flora by William J. Hooker (4th edition); I used it extensively researching a book chapter I'm writing on repeating Charles Darwin's 1855 survey of the plants in a meadow near his home.