We are pleased to announce that the Research Library at the Natural History Museum of Los Angeles County and the Lenhardt Library of the Chicago Botanic Garden have joined the Biodiversity Heritage Library as BHL Affiliates. The addition of these libraries not only expands BHL's presence within the research community, but will also greatly strengthen our library through the incorporation of literature unique to these affiliates' collections.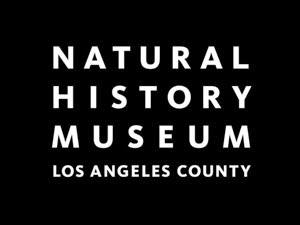 The Research Library at the Natural History Museum of Los Angeles County (NHMLAC) holds over 200,000 books, journals, maps, rare books and Special Collections materials pertaining to a variety of natural history fields. With such a rich collection of biodiversity-related materials, and a research staff that already makes heavy use of BHL resources, an active partnership with BHL was a logical step for NHMLAC.
"I was very excited to attend the BHL Life and Literature meeting in Chicago a few years ago and realize that so many librarian and other colleagues of similar institutions were there," said Richard Hulser, Chief Librarian of the NHMLAC Research Library. "I believe participation in BHL will help heighten awareness of NHMLAC unique resources to a wider audience and enable my institution to contribute to the exciting new digital library and big data initiatives currently transforming the study of natural history."
Within its affiliate capacity, NHMLAC aims to contribute missing volumes for existing titles within BHL, as well as other works not yet part of BHL. Hulser will also leverage his existing relationships in the natural history and library communities to help increase awareness about BHL, as through his scheduled presentation for Internet Librarian International in the UK in October 2014.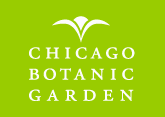 The Lenhardt Library of the Chicago Botanic Garden holds 125,000 volumes pertaining to gardening, botany, plant conservation, and landscape design, with formats ranging from rare books to e-books. As part of its affiliation, the Lenhardt Library plans to contribute digitized rare books and journals to BHL, as well as missing issues from titles currently in our collection.
"I am so pleased that the Lenhardt Library has the opportunity to share its unique digitized botanical literature with a subject-specific audience of biodiversity researchers," said Leora Siegel, Lenhardt Library Director. "BHL is innovative, and I look forward to learning more about its offerings and other potential avenues for contributing resources."
With the addition of NMHLAC and Chicago Botanic Garden, BHL now recognizes four affiliate institutions. BHL Affiliates are institutions or organizations that wish to participate in BHL outside of the membership dues-paying structure. Affiliates can contribute content, provide technical services, and participate in BHL committees, task forces, and working groups.
In addition to its affiliates, BHL currently consists of 16 member libraries. BHL Members may contribute content to BHL, participate in appropriate groups and committees, provide technical services, contribute financial support, vote on strategic directives, and generally help govern the BHL program. Visit BHL to learn more about BHL Members and Affiliates.
We are excited to welcome the NMHLAC and the Chicago Botanic Garden to the BHL family, and look forward to the valuable contributions they will make to our library. Follow us on Twitter and Facebook to receive updates about BHL Member and Affiliate contributions and events.