Revolutionizing the Garden Industry with Art: Part Two
J. Horace McFarland's name is little known today. In the early twentieth century, however, he was a prominent figure in American horticulture and the nascent environmental movement. McFarland (1859-1948) was a master printer, horticulturist, and conservationist, whose Harrisburg, Pennsylvania printing company specialized in horticultural trade publications. He was particularly noted for his use of photographs and color photoengraving in nursery and seed trade catalogs.
As a boy, McFarland learned the nursery trade by working in his family's business, Riverside Nurseries of Harrisburg. His father, who published a small weekly newspaper, gave Horace a printing press in 1878. He merged his skills in horticulture, printing, and business and formed his own printing company. McFarland sought clients among people he knew—the growers who provided seed and stock to Riverside Nurseries. He called his venture Mount Pleasant Press. (The company was incorporated in 1891 as the J. Horace McFarland Company and was known for many years under both names.)
McFarland initially printed eight-page seed lists for spring and fall planting seasons. Wanting to generate a steadier stream of year-round business, he pitched ideas to nurserymen throughout the country for producing informative publications and more frequent catalogs full of enticing illustrations. Eventually, through skillful marketing, he won large contracts for thousands of catalogs.
An innovative businessman with diverse interests, McFarland also mastered the art of horticultural photography. It's not known when he started carrying bulky camera equipment with him to capture images of growers' plant stock, fruit, and produce. He most likely began doing this well before 1896, when he was elected to the Photographic Society of Philadelphia.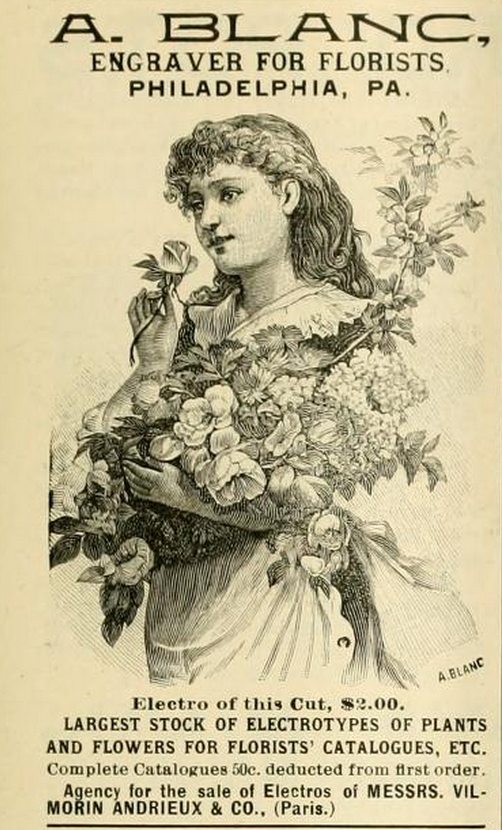 Albert Blanc prepared and sold thousands of illustrations for seed catalogs, including many for J. Horace McFarland. Here's an ad Blanc placed in the 1889-90 volume of The American Florist. http://biodiversitylibrary.org/page/24949896.
McFarland sent his early photographs to one of the foremost woodcut illustrators of plants, Albert Blanc of Philadelphia. Blanc prepared woodcuts which McFarland printed in his plant lists to develop the look of his catalogs. By 1890, the first commercial use of photographs in magazines and newspapers began thanks to Frederic E. Ives' invention of the halftone printing technique. McFarland is thought to be the first to use halftone images in horticultural publications (Morrison, p. 41).
As the use of photography in publishing increased, so did McFarland's collection of plant and garden photographs. He found most of his photo subjects in gardens along the East Coast and in his own trial gardens. Mount Pleasant Press kept an extensive library of photographs mounted on cards and offered the images for sale to clients wishing to use the illustrations in publications. This was a method of expanding the company's service. McFarland aimed to offer a full range of services to his customers in addition to printing, including publicity, editorial and design, and direct mailing.
William Kurtz, a New York photographer and founder of the Coloritype Company, instructed McFarland in a new photomechanical technique for mass printing color images known as three-color photoengraving. Kurtz, impressed with McFarland's abilities, hired him to manage the company in 1893. With less than one year's experience in this position, McFarland launched color photoengraving techniques at Mount Pleasant Press, and was soon using four-color process.
Despite the advances in color photoengraving, McFarland was not satisfied that the new color photographic methods of the early twentieth century measured up to his exacting standards. His solution was to hire artists, who went to work in the 2.5 acre trial gardens at his residence, Breeze Hill, in Harrisburg. These skilled artists painted plant images in watercolor in order to capture an accurate color record on paper. Sometimes they created several versions of the same plant variety in order to get a proper average of the colors found in nature. Eventually, these colors were transferred to plates that were run in the printing of nursery catalogs or other publications.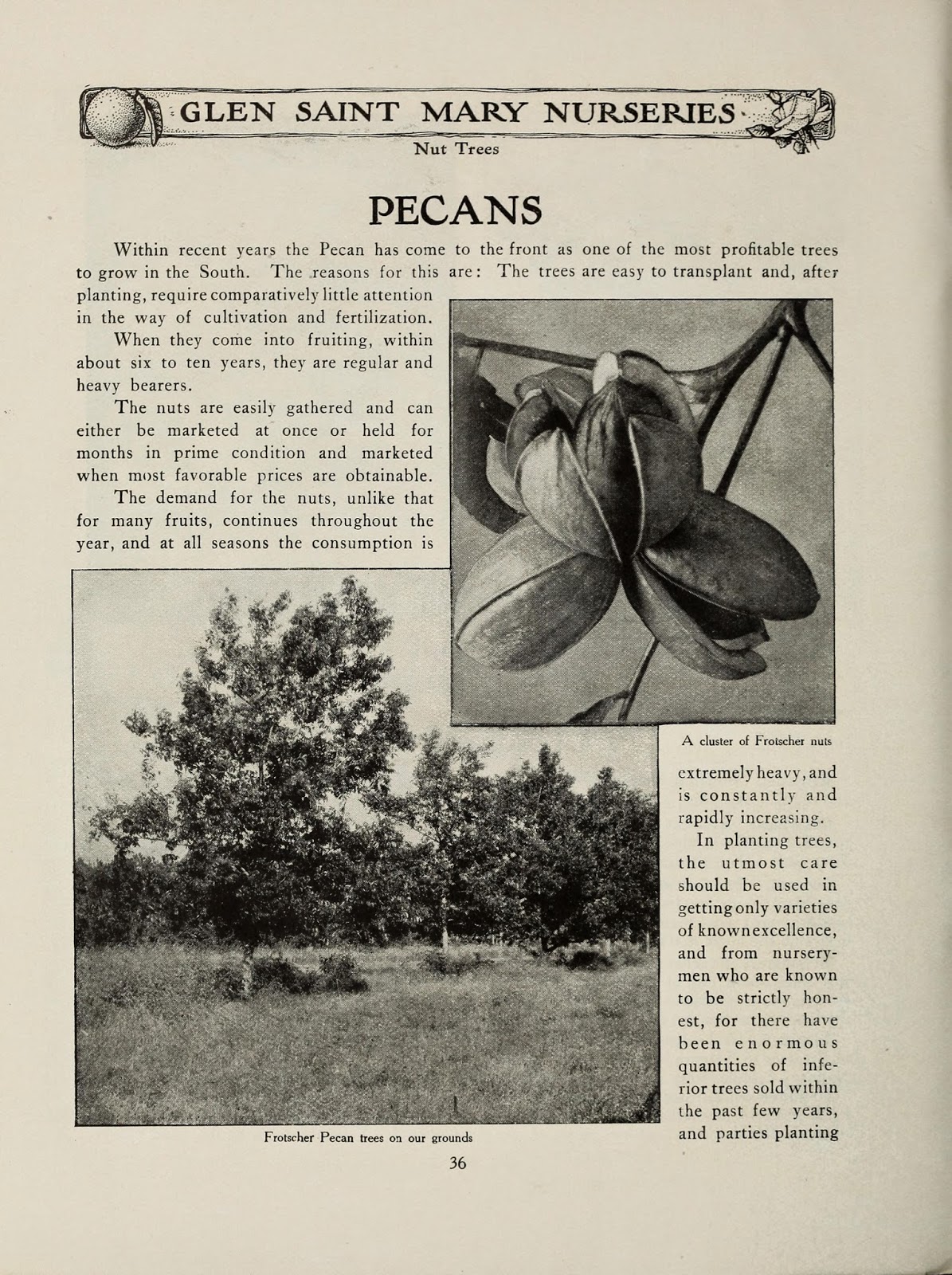 A 1906 catalog printed by "Mount Pleasant Press, J. Horace McFarland Company, Harrisburg, Pennsylvania" titled Glen Saint Mary Nurseries. Note that by this time period, most of the plant illustrations are black and white photographs. http://biodiversitylibrary.org/page/46778542.
McFarland's philosophy behind his painstaking efforts to produce realistic images was simple—good pictures sell products. In a booklet marking his company's sixtieth year he writes, "Since the natural appearance of a flower or plant is an important selling factor in advertising, nearly all progressive horticultural tradesmen are anxious to use colored illustrations." His passion for the inherent beauty in nature appealed to many growers and established McFarland's legacy as a trailblazer in horticultural printing.
Some of the companies for which the J. Horace McFarland Company printed catalogs include:
Carroll Gardens
Walter S. Schnell
Stark Brothers
Three Point Gardens
Wayside Gardens
J. Horace McFarland's personal and business records are now housed at several institutions:
Post Sources
Morrison, Ernest. J. Horace McFarland: A Thorn for Beauty. Harrisburg, PA: Pennsylvania Historical and Museum Commission, 1995.
Sixty Years of Printing Service, second edition. Harrisburg, PA: J. Horace McFarland Company/Mount Pleasant Press, 1940.