BHL receives the Internet Archive's Internet Heroes award at the 2015 Library Leaders' Forum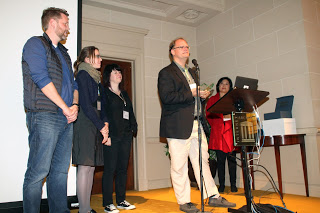 Photo credit: Brad Shirakawa, Internet Archive
The Biodiversity Heritage Library was honored to receive the Internet Archive's Internet Heroes award at the 2015 Library Leaders' Forum in San Francisco, 21-23 October 2015. Hosted by Brewster Kahle and Wendy Hanamura, the Leaders' Forum was attended by Internet Archive partners from across the world of cultural heritage institutions. The theme of the meeting, "Building Libraries Together," drew together the many threads of activities that the Internet Archive has fostered for over ten years that create an open, participatory virtual library of books, music, websites, television, and more.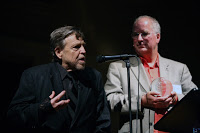 Photo credit: Brad Shirakawa
Internet Archive
Earlier during the multi-day event, John Perry Barlow, lyricist of the Grateful Dead, founding member of the Electronic Frontier Foundation, and general Internet visionary (see, e.g. his "Economy of Ideas" published in Wired Magazine in 1994) accepted from Brewster Kahle the "Internet Archive Hero Award to the Grateful Dead–Pioneers in Sharing."
Accepting the award on behalf of the past, present and future hard working contributors to the success of the Biodiversity Heritage Library were Martin R. Kalfatovic (BHL Program Director), Carolyn Sheffield (BHL Program Manager), Keri Thompson (Smithsonian Libraries), and BHL Founding Technical Director, Chris Freeland (Washington University).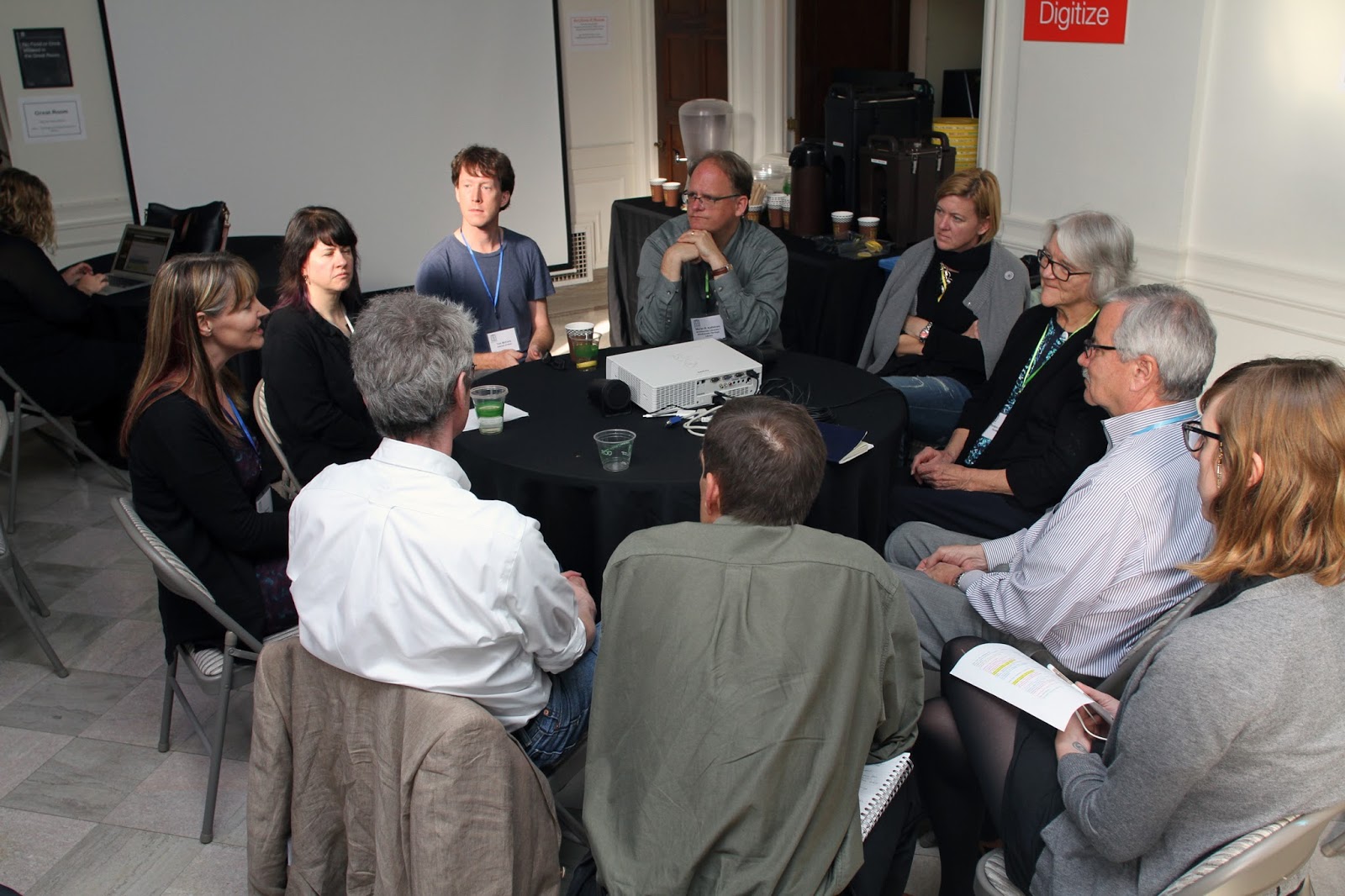 Photo credit: Brad Shirakawa
Internet Archive
The two-day meeting also provided participants the opportunity to engage in discussion with Internet Archive staff and colleagues in the areas of sustainability, copyright, access, and technology. Attendees had an opportunity to try out the new Table Top Scribe, hear about and provide input into Internet Archive's goals, and learn about some innovative pilot projects under development at Archive Lab including the IIIF viewer and new search algorithms.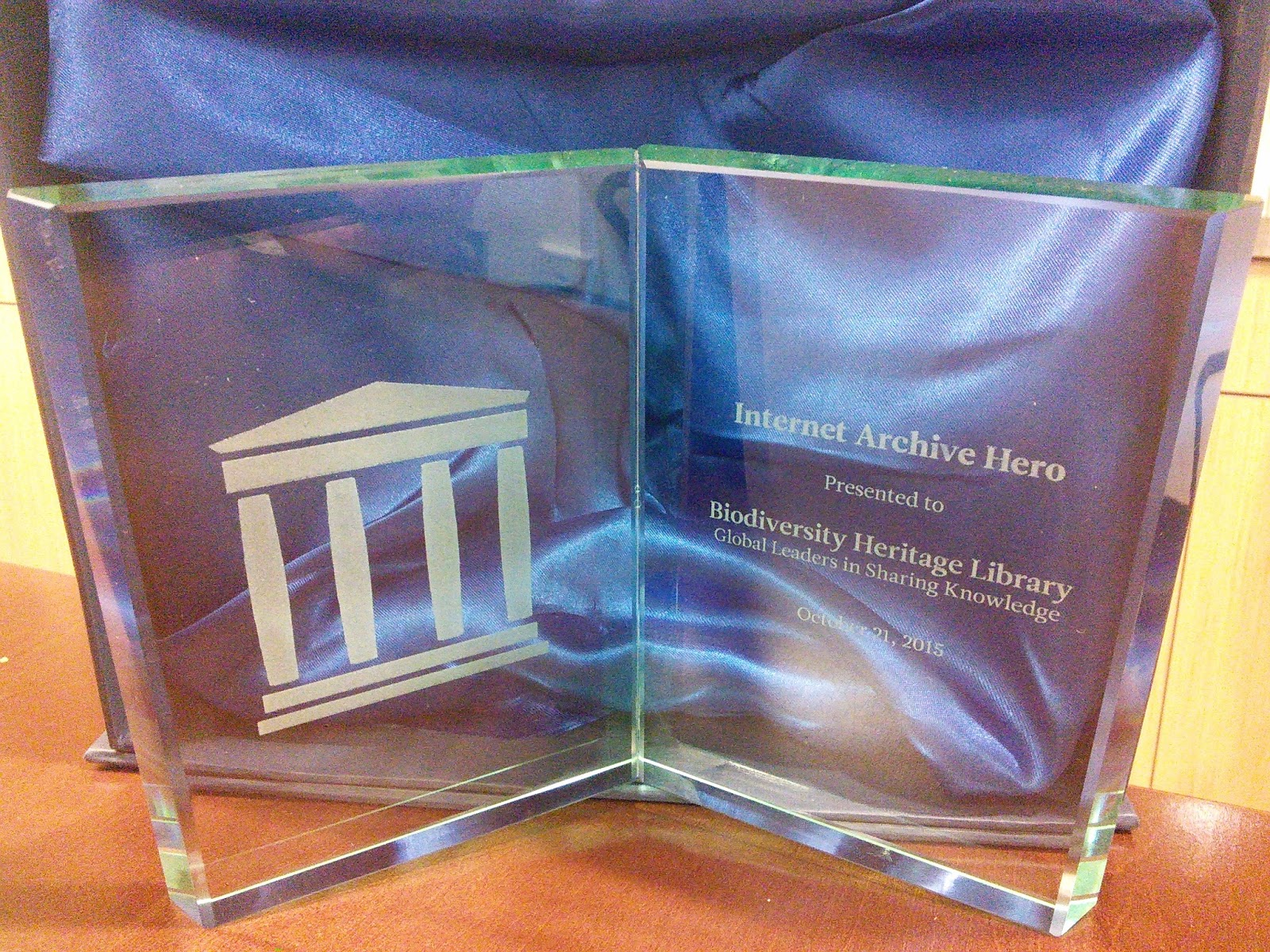 Biodiversity Heritage Library
Internet Archive Hero Award 2015