Since it's initial organization in 2012 and launch in 2013, BHL Africa has been hard at work developing a strategy, framework, and methodology for contributing the valuable biodiversity information held within the node's participating institutions to BHL. Significant progress occurred in April and June, 2014, with the arrival and subsequent installation of Internet Archive scanning machines at the University of Pretoria in South Africa.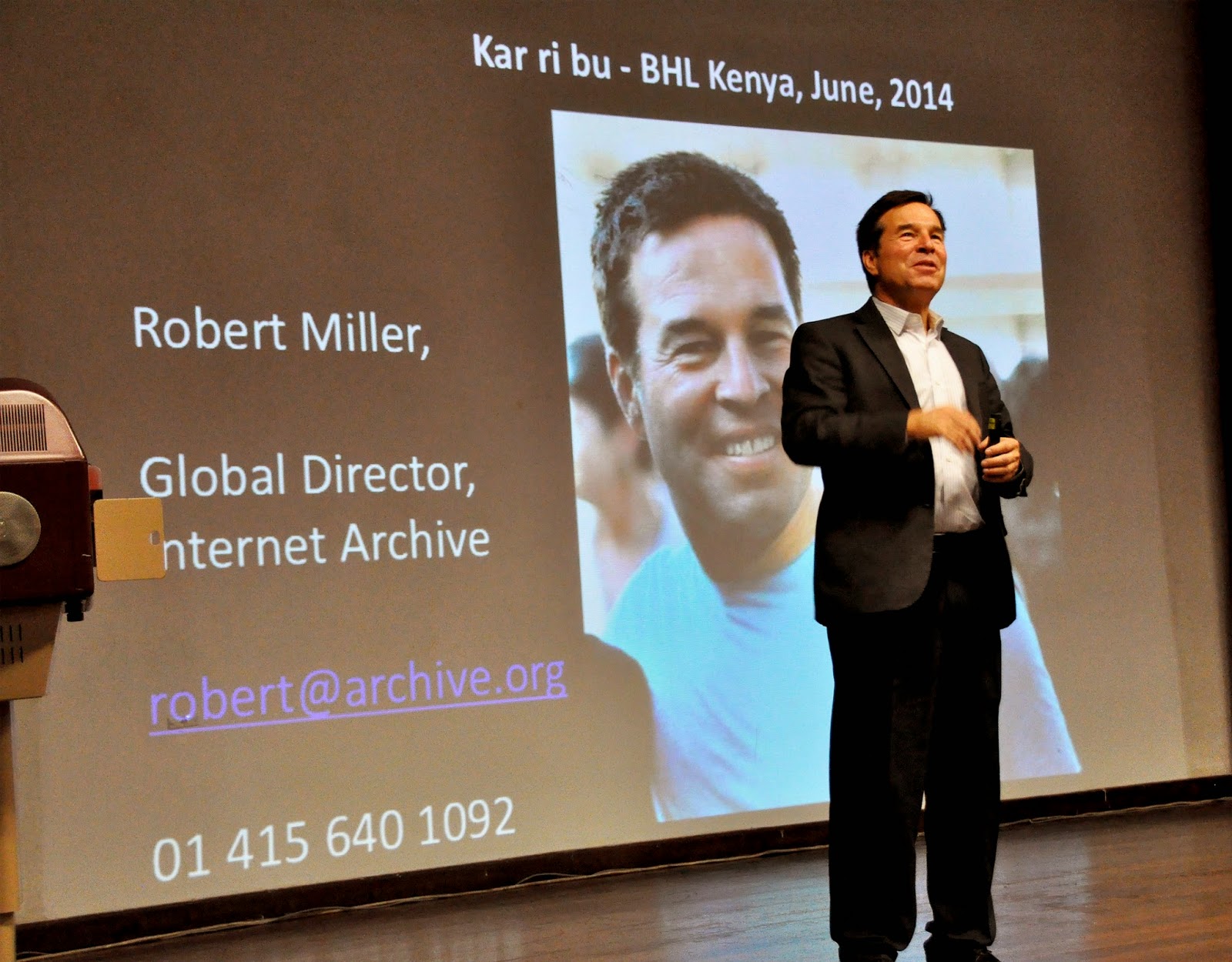 Robert Miller presenting at National Museums of Kenya
Robert Miller, Global Director of the Internet Archive, and his colleague Gemma Waterston (IA Satellite Coordinator) traveled to South Africa in June to provide installation support and operational training for the new machines. Following a successful instatement, Miller then traveled to the National Museums of Kenya (NMK) in Nairobi to discuss digitization and collaboration opportunities.
"Over many years,  I have had many wonderful opportunities to live (Asia, Europe and North America) and travel to many countries (45, in fact, prior to this trip)," commented Miller. "My trip to Kenya (country 46) was made all the more special by the warm welcome and hospitality I received by Ashah Owano [Resource Centre Manager, NMK] and Lawrence Monda [ICT Manager, NMK] and their staff at the National Museums of Kenya in Nairobi, Kenya. They arranged for me to present and talk with representatives of over 25 different institutions and present the work that the Internet Archive has done with the global BHL family."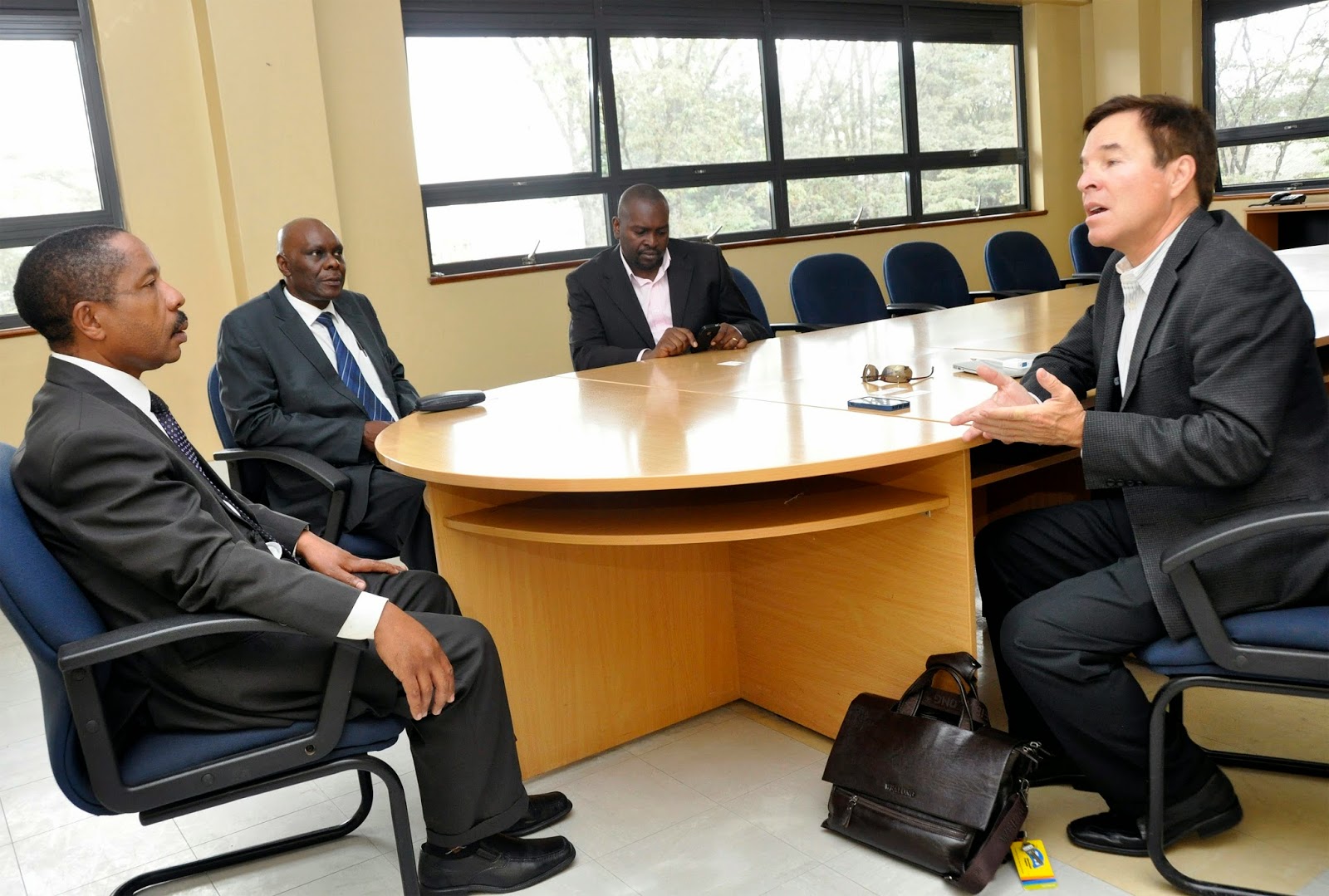 Robert Miller with representatives from NMK
Miller's presentation highlighted Internet Archive's work to bring books and media to people all over the world. Since its inception, BHL has partnered with IA for digitization and access support, contributing to IA's current 19 petabytes of available data. Miller's visit was a valuable opportunity for our Kenyan colleagues to better understand the services and options available to them and for Miller to form new global relationships.
"What will I remember?" pondered Miller in response to a request for information on his presentation and experiences in Kenya. "That a wonderful Museum system exists in Kenya, an amazing collection of content is found there and, most importantly, a great group of passionate people are working hard to share their world with the global community. I am so excited to build on this first meeting and hope to return soon."
We're excited to see where these newly-forged connections within a long-standing relationship between BHL and IA lead as well. One thing we know for sure: with the passion and determination of our African colleagues guiding an ambitious effort to provide open access to African biodiversity knowledge through BHL, our goal to become the "largest reliable, reputable, and responsive repository of biodiversity literature and archival materials" is now one step closer to becoming a full-fledged reality.
*All pictures courtesy Robert Miller