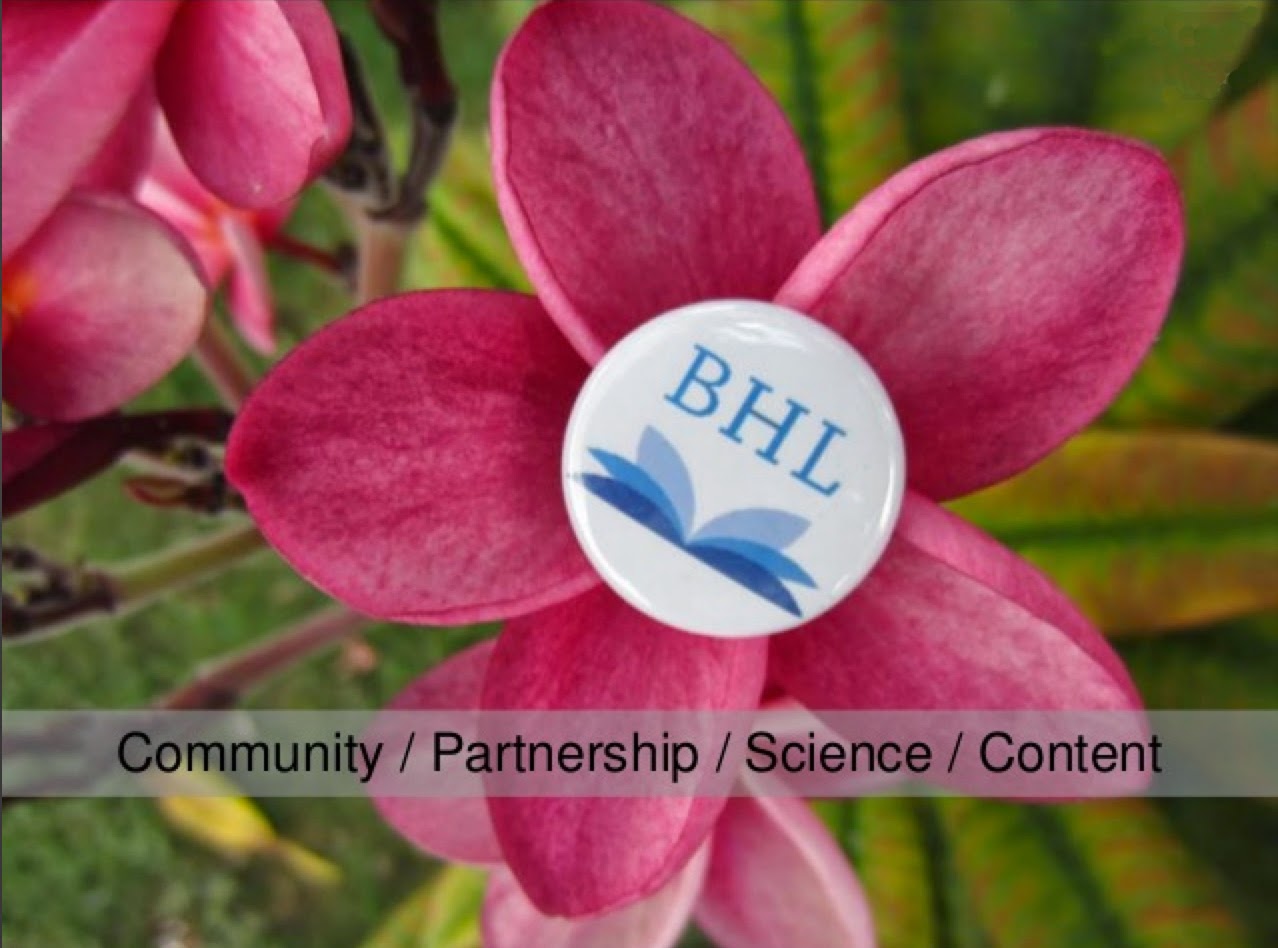 The North American Regional Node Meeting of the Global Biodiversity Information Facility (GBIF) occurred in Ontario, Canada on July 21-22, 2014. The meeting, themed "Advancing Informatics, Engagement and Content," focused on progress updates and ongoing implementation tactics for the North American regional strategy. Discussions included the use of digital object identifiers (DOIs), collections and specimens in the GBIF context, organizational structure, and membership in both GBIF and the North American node. BHL's Program Director, Martin Kalfatovic, provided a "BHL Update for GBIF" via video-conference on July 22.
GBIF is an international open data infrastructure that "allows anyone, anywhere to access data about all types of life on Earth, shared across national boundaries via the Internet." GBIF operates through a network of nodes to coordinate biodiversity information facilities and "encourage institutions to publish data according to common standards." The GBIF vision, "A world in which biodiversity information is freely and universally available for science, society, and a sustainable future," is remarkably similar to BHL's own vision to "inspire discovery through free access to biodiversity knowledge." Such commonalities underpin a natural cooperation between the two programs.
Kalfatovic's presentation outlined BHL's history and recent  organizational, collections, usage, and technological developments. Addressing some of the meeting's specific themes, Kalfatovic also described BHL's work with DOIs, including the current restriction to monographs and ongoing investigations into alternatives for remaining content types. The presentation also highlighted some of BHL's collaborative efforts, including participation in the Digital Public Library of America (DPLA), the Bouchout Declaration, and work with Field Books. The presentation as a whole demonstrated how BHL's successful unification of technology, libraries, and science has produced an open access knowledge repository integral to the work of researchers, conservators and scientists around the world.
Through the continued dedication and cooperation of initiatives like BHL and GBIF, a future where all scientific knowledge is freely available to everyone, everywhere will soon be not just a dream but a much-anticipated reality. Welcome to the future of scientific discovery.
View Kalfatovic's Presentation:
BHL Update for GBIF. Martin R. Kalfatovic. Advancing Informatics, Engagement and Content. North American Regional Node Meeting of the Global Biodiversity Information Facility. University of Guelph, Ontario, Canada. 22 July 2014.