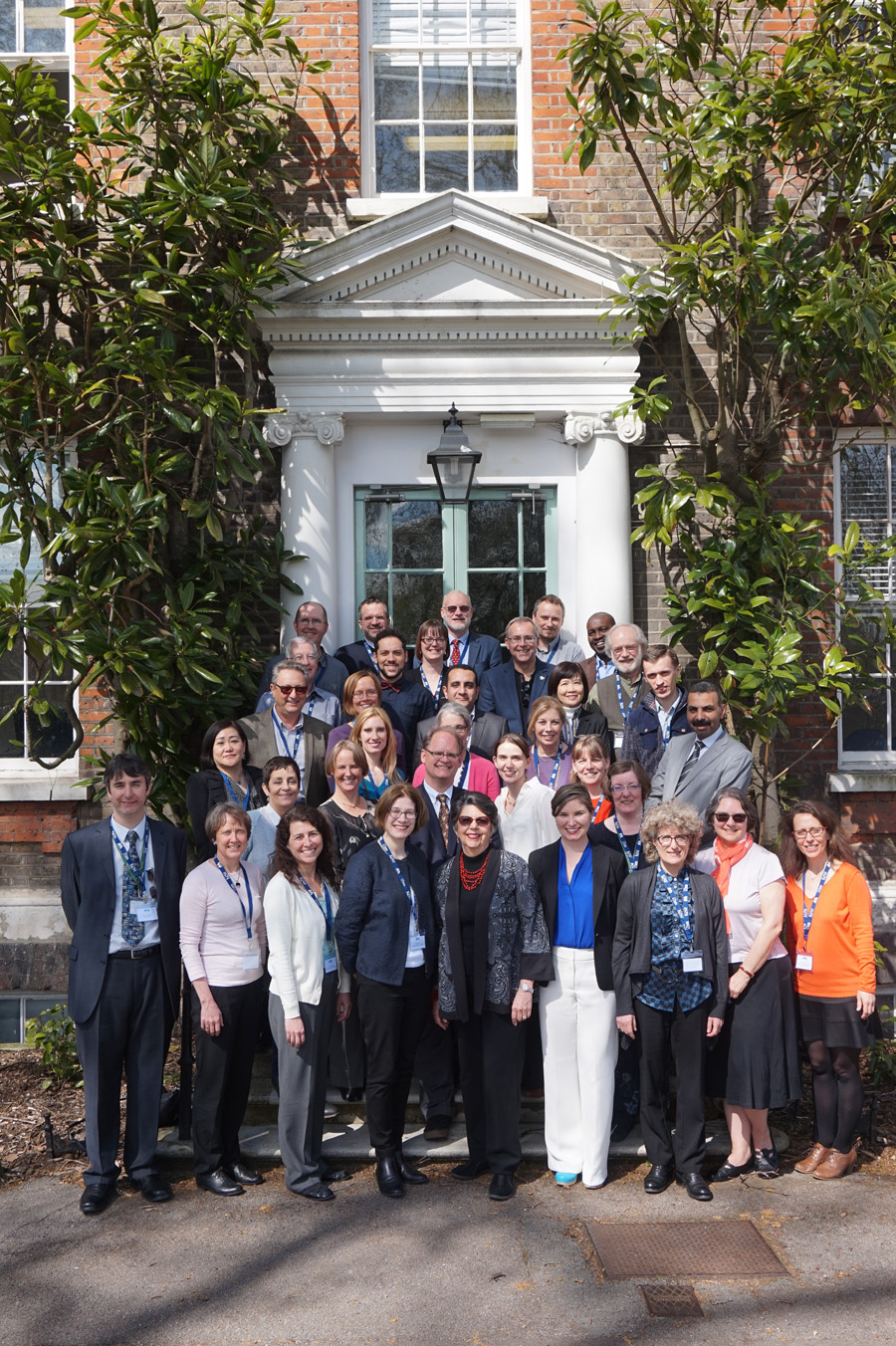 2016 BHL Group Photo
In conjunction with the BHL Day event at the Natural History Museum (NHM) in London, BHL partner representatives got down to work.
The combined 2016 BHL Joint Meeting was co-hosted by Natural History Museum, London and the Royal Botanic Gardens, Kew, 12-15 April 2016.
The first order of business was the 7th Global Meeting which took place on 12 April 2016 at the Natural History Museum. Representatives from all BHL's global partners (with the exception of BHL México) were in attendance. A key outcome of this meeting was to merge the existing Global BHL group into the BHL as the newly formed BHL Global Committee (BGC). The BGC recommended to the BHL Executive Committee Anne-Lise Fourier (BHL Africa) as the Chair of this new committee. The BGC and global BHL concerns are also now instantiated in the BHL Bylaws and the BHL's global partners will now have a clearer voice in the BHL.
On the 13th, the Royal Botanic Gardens, Kew hosted the Open Partners Meeting where the Secretariat and Partners reported out on initiatives and accomplishments since the last meeting. Attendees included BHL Members, Affiliates, and Partners as well as a handful of invited guests including Dmitry Schigel from GBIF, Rod Page (BioStor), and Laurence Bénichou and Alice Lemaire (Natural History Museum of Paris). Bob Corrigan from the Encyclopedia of Life (EOL) presented on current EOL activities and some plans for the 10th anniversary of EOL in 2017. The day concluded with a reception at the Shirley Sherwood Gallery of Botanical Art where we were welcomed by Acting Librarian Fiona Ainsworth and Chris Mills (former Kew Librarian and representative to the BHL Members' Council).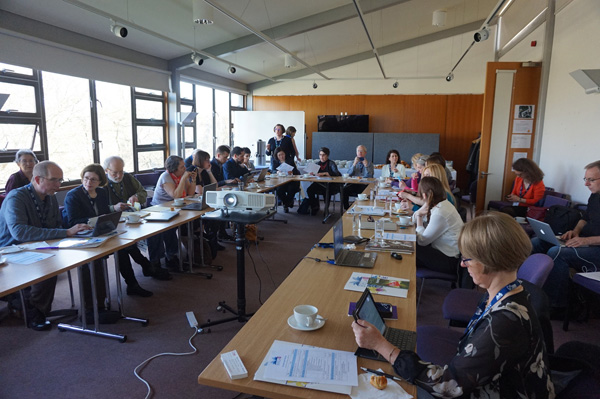 BHL Open Partners Meeting, RBG Kew
On the 14th, the Members' Business Meeting was held at NHM. The agenda included discussions of bylaws revisions, a report from the Global Business Meeting, discussions of user-feedback, interlibrary loan, and a report from the Membership Committee (Jane Smith). BHL took this opportunity to thank Marty Schlabach, who will retire later this year, for his service as the BHL representative from Cornell University Library; likewise Eric Chin (National Archives, Singapore) was recognized. Eric is stepping down from his role as BHL Singapore representative and is succeeded by Wai Yin Pryke (National Library of Singapore).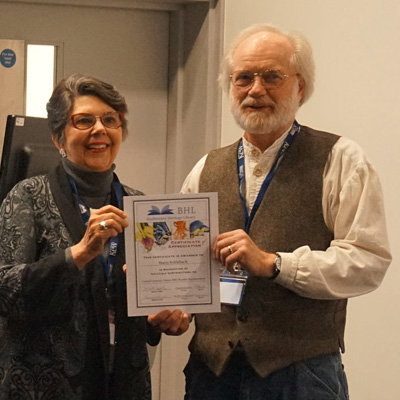 Nancy E. Gwinn & Marty Schlabach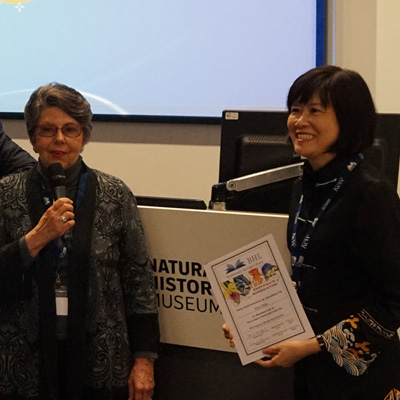 Nancy E. Gwinn & Wai Yin Pryke
Slides from the Secretariat presentations are available here:
Many thanks to Jane Smith (Natural History Museum), David Iggulden (Kew) and their teams for hosting these successful meetings and events!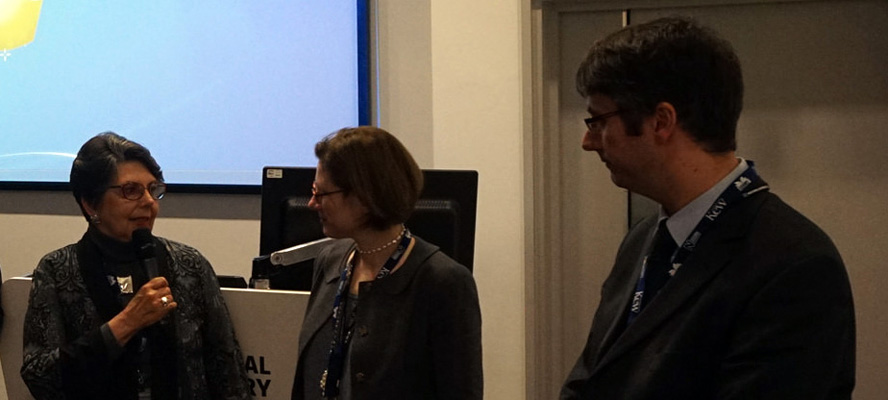 Nancy E. Gwinn, Jane Smith & David Iggulden
Selected other photos from the meeting: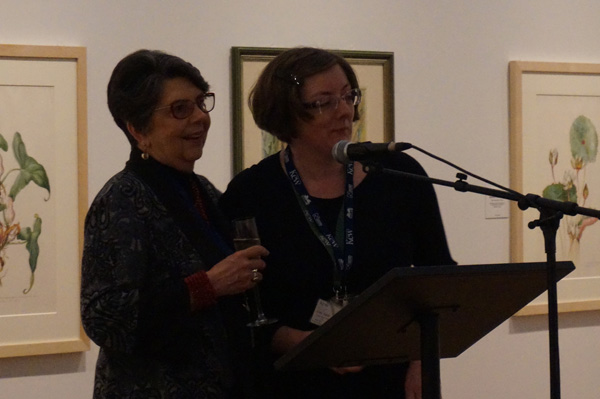 Nancy E. Gwinn & Fiona Ainsworth
Reception at RBG Kew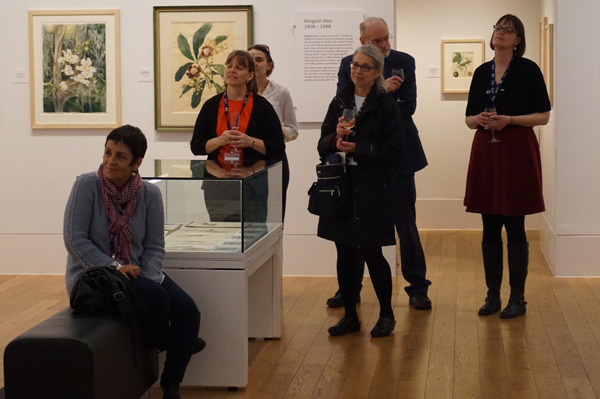 Reception at RBG Kew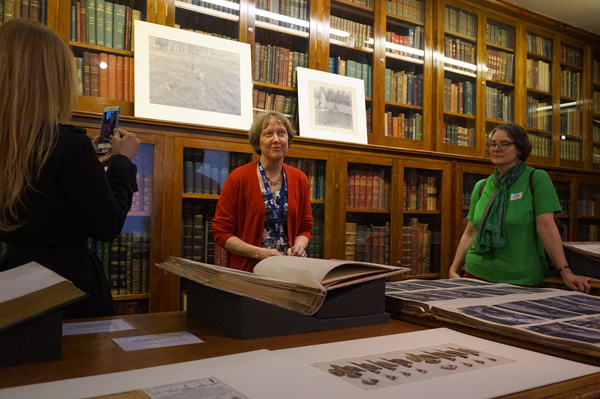 Grace Costantino, Alison Harding, Constance Rinaldo
Periscope filming at Natural History Museum, Tring