Expanding Library Impact through Open Access Digitization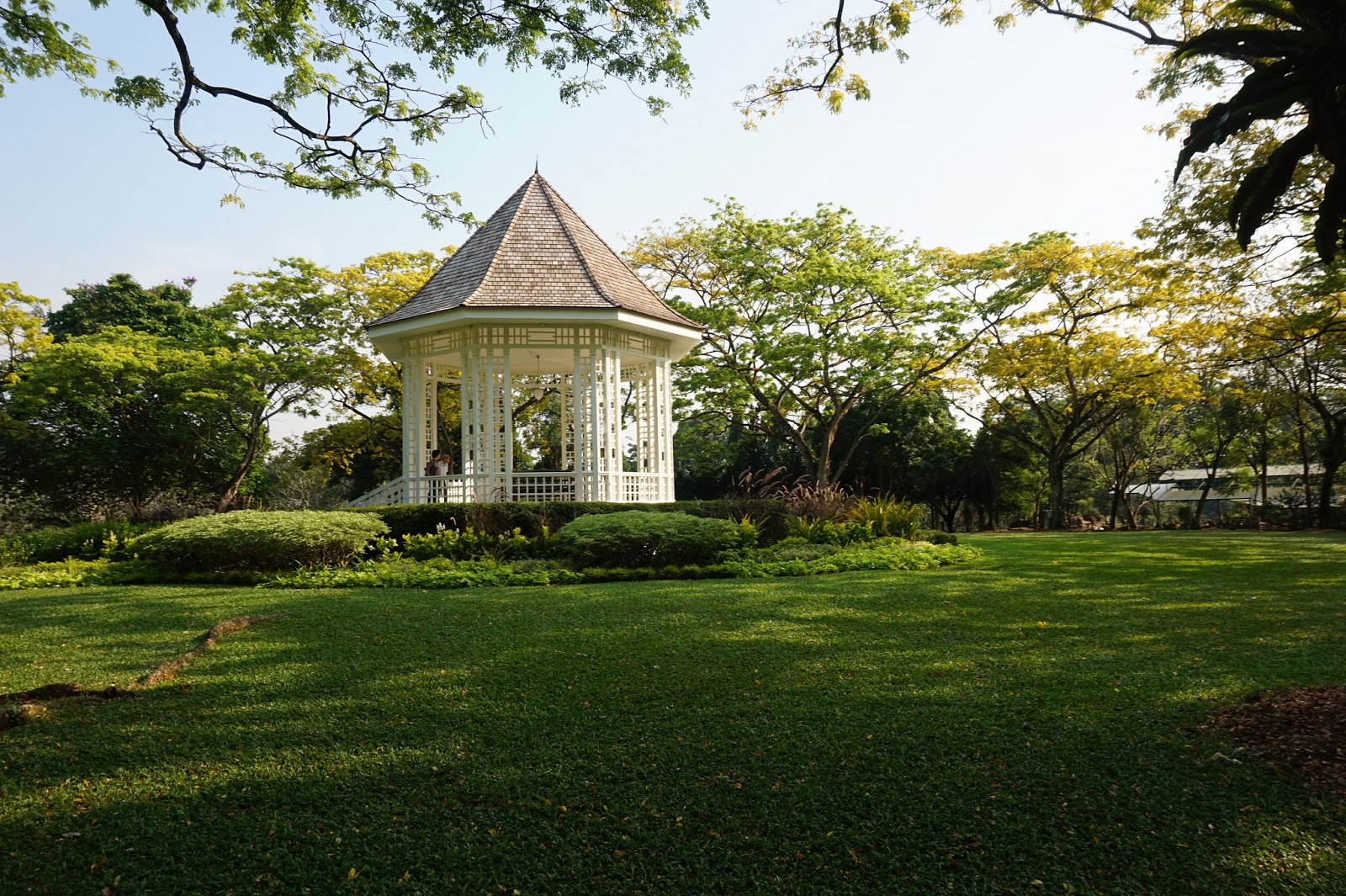 Bandstand at the Singapore Botanic Gardens. Photo by Martin Kalfavotic.
Located in central Singapore, just minutes away from the city's main shopping district, sits the first and only tropical botanic garden listed as an UNESCO World Heritage Site. Established at its present site in 1859, the Singapore Botanic Gardens (SBG) covers 82 hectares and is home to thousands of plant species.
Since 1875, the SBG Library has supported research at the Gardens. Over the years, the Library has amassed a large collection of rare and scholarly literature and artworks that are housed in climate-controlled spaces. Access to these materials has traditionally been limited to privileged, on-site researchers. Recently, to increase the accessibility and impact of these collections, the SBG Library has embarked on an extensive preservation and digitization program.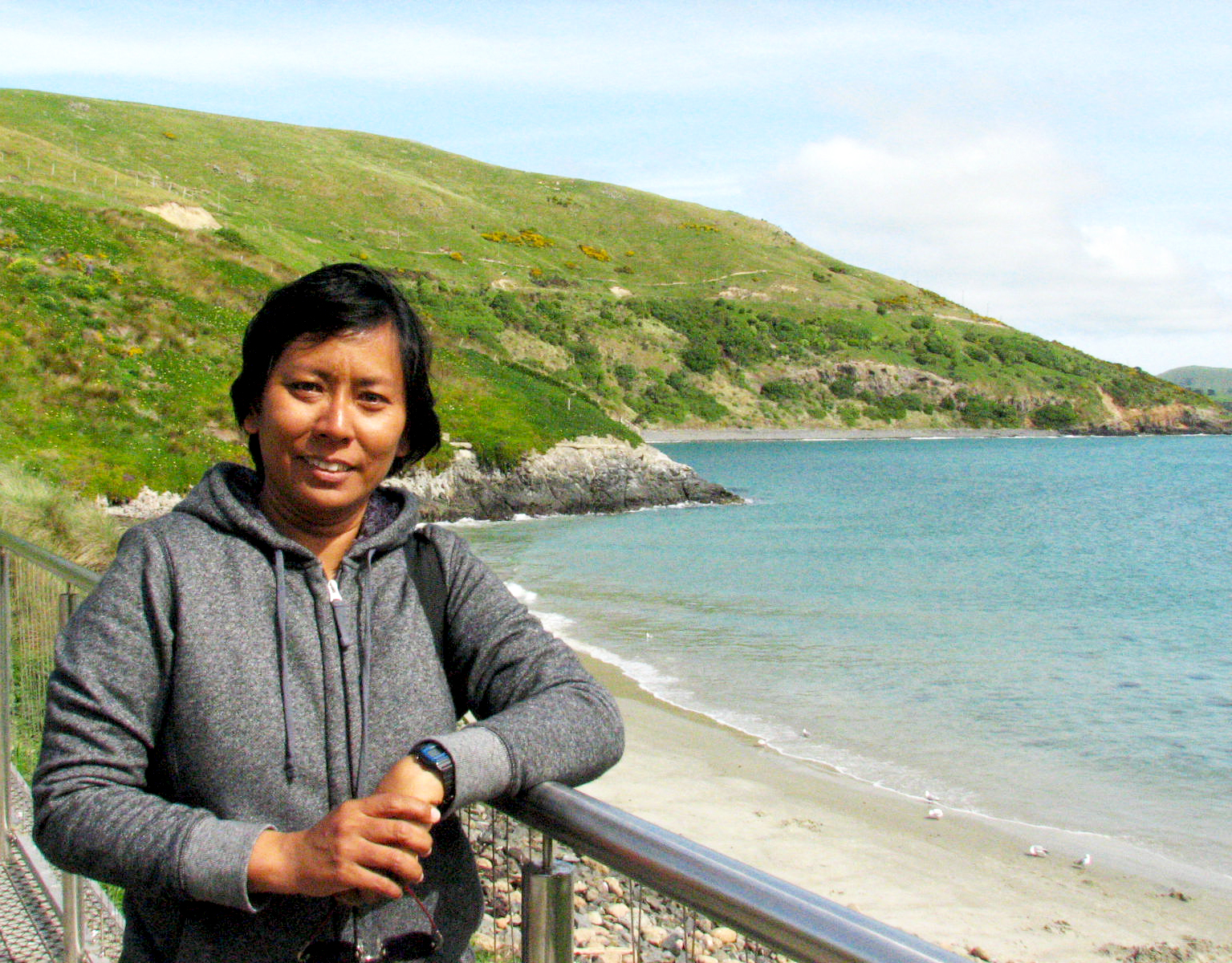 Dr. Nura Abdul Karim, Deputy Director of Library, Training, and External Relations at Singapore Botanic Gardens.
"A thorough understanding of biodiversity in Singapore and the Southeast Asia region relies both on the study of the plants and animals in the region and also on the accumulated knowledge of researchers who have gone before us," asserts Dr. Nura Abdul Karim, Deputy Director of Library, Training, and External Relations at SBG. "SBG Library believes that digital access is an important avenue for sharing knowledge and information in this Computer Age."
To that end, SBG is participating in BHL Singapore, which is led by the National Library Board, Singapore. To date, SBG Library has digitized over 8,000 pages for BHL.
"As custodian of this wealth of biodiversity literature, SBG Library believes that these important legacy works need not only be restored but also preserved and made available through the digital access platform of the Biodiversity Heritage Library," says Abdul Karim. "BHL will allow far greater access to academics, researchers and students, and possibly even to the global public, than was ever possible before."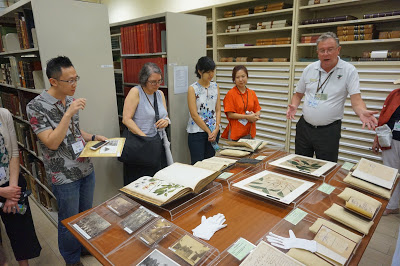 Tour of the Singapore Botanic Gardens Library by Dr. Nigel Taylor. Photo by Martin R. Kalfatovic.
As a participant in BHL Singapore, the SBG Library is not only digitizing its collections for BHL, but the Gardens also hosted the BHL Open Day this past March as part of the 2017 BHL Annual Meeting festivities. During the event, local researchers spoke about the impact that open access to biodiversity literature through BHL has on their research.
"We believe that by sharing important collections in BHL and allowing free digital access to such materials, we will greatly assist researchers in furthering their own research on biodiversity in the Southeast Asian region," affirms Abdul Karim. "Information inequality between developing and developed world researchers can be narrowed with the availability of open access digital repositories."
Content digitized by SBG Library to date includes the Gardens' Bulletin as well as registers of the plants and seeds acquired by the Gardens. In the future, the Library plans to contribute unique field notes from the Gardens' collections, including those by orchid botanist Cedric Errol Carr, which are currently being transcribed as part of The Citizen Archivist Project at the National Archives of Singapore.
Dr. Abdul Karim is confident that this digitization will have a significant impact on local and global research.
"Very few libraries in the world have resources that would enable all of the researchers that they serve to be able to conduct their studies unencumbered by lack of vital literature," says Abdul Karim. "Access to a wider array of literature through BHL can have a profound and positive impact on biodiversity, as research can be more wide ranging, accurate and speedy, and the data vital in many fields of science and conservation can be published in a much shorter timeframe."
Indeed, user testimonials illustrate how BHL increases the efficiency and effectiveness of research around the world. With the help of partners such as SBG Library, BHL's growing collections will continue to empower research on a global scale. Dr. Abdul Karim and her Singapore colleagues share this conviction.
"SBG Library believes that BHL, with its rich digital repository of biological information, will continue to play an important role in botanical research and has indirectly also become a platform for long-term preservation of historical and legacy biodiversity literatures."
______________________________________

This post may contain the personal opinions of BHL users or affiliated staff and does not necessarily represent the official Biodiversity Heritage Library (BHL) position on these matters.