The Delaware Museum of Natural History
History
For over 40 years, the Delaware Museum of Natural History (DMNH) has promoted the study of nature, investigated the planet's flora and fauna, and educated the public with its world-class collections, which are particularly rich in mollusks and birds (DMNH's collection of bird eggs is the second-largest in North America).
Founded in 1957, the museum began as an idea in the mind of John duPont, heir to the DuPont Chemical fortune. An avid naturalist, duPont travelled the world and amassed a collection of 113,000 birds and 2 million seashells. He used a portion of land from his family's estate to found the museum that houses his collections. It opened to the public in 1972.
Long after his involvement with DMNH had ended, duPont moved his attention to athletics. He used some of his fortune to open a training center for Olympic athletes on his sprawling estate in Pennsylvania. The athletes, trainers, and coaches who worked for him were known as Team Foxcatcher and enjoyed considerable success. As years went on, however, duPont's behavior became increasingly erratic. His deterioration came to a head in January of 1996, when, for reasons unknown, he shot and killed his star wrestling coach, Olympic gold medalist Dave Schultz. This tragic story was (loosely) told in the 2014 film Foxcatcher.
Publications and Rare Books
Birds, shells, and mammals aren't the only things that John duPont put in the DMNH; he also contributed a library with an excellent collection of rare books. DMNH recently contributed some of these books to BHL through the Expanding Access to Biodiversity Literature (EABL) project, which works with organizations across the U.S. to digitize unique and valuable material. The DMNH-contributed books include rare works from the 18th century and publications by the museum, including several works by duPont himself. Below are some highlights; the complete list can be found here and here.
1. Index testarvm conchyliorvm quae adservantvr in mvseo Nicolai Gvaltieri (1742)
Niccolò Gualtieri was an Italian doctor, malacologist, and professor at the University of Pisa, whose collection of shells is the oldest in the university's natural history museum. Particularly noteworthy in his Index testarvm conchyliorvm are his descriptions of argonauts, also called paper nautiluses.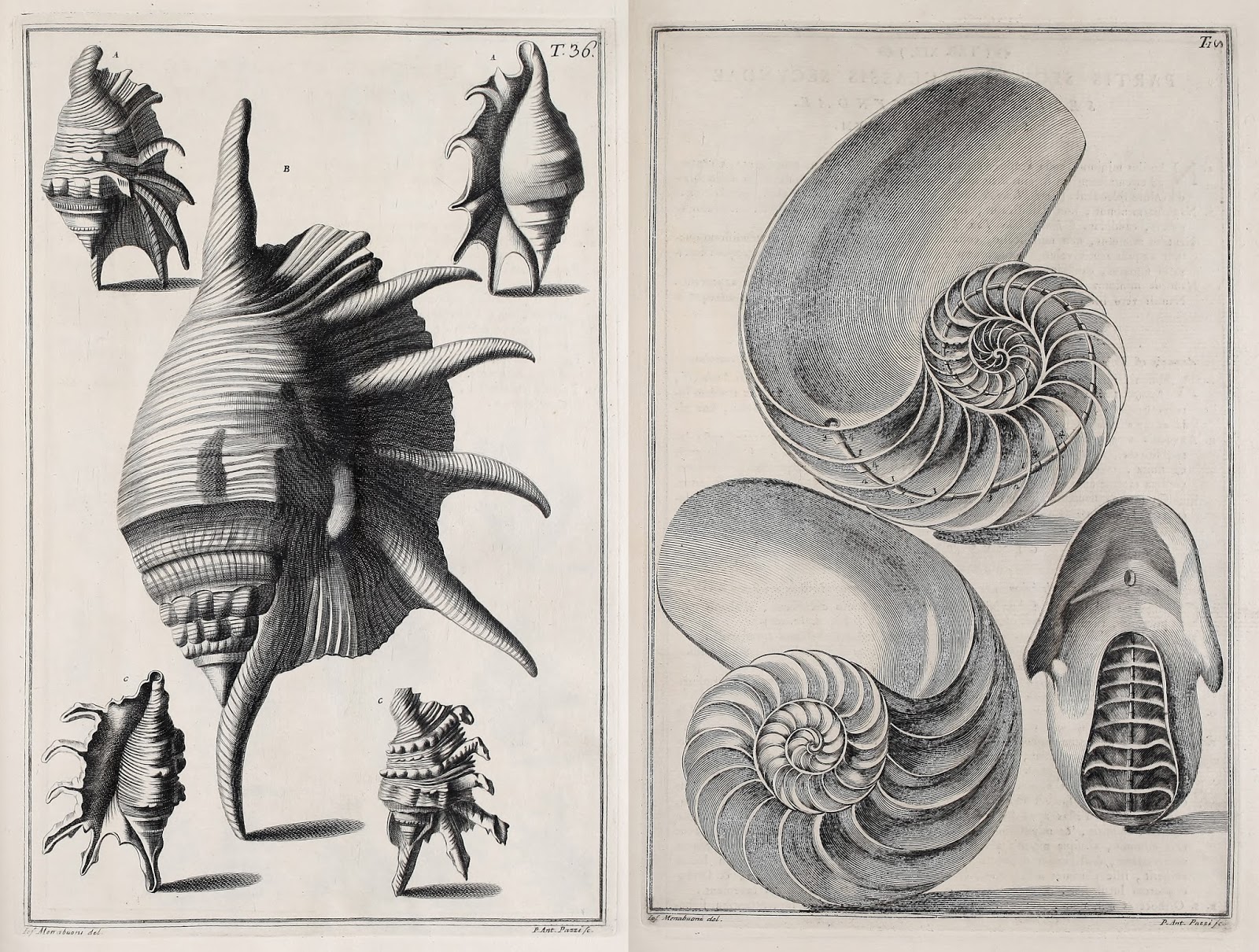 Plates from Gualtieri's Index: L: T.36, Conch shells (Strombidae);
R: T.18, Nautilus.
2. Woodpeckers of the World (Monograph Series No. 4, 1982)
Lester L. Short, born in 1933, is one of the world's foremost experts on woodpeckers (family Picidae). A former curator of birds at the American Museum of Natural History, Short travelled to over 60 countries documenting woodpeckers and in 1986 was one of the last people to see a Cuban Ivory-billed Woodpecker, Campephilus principalis bairdii, in the wild. The bird is now believed to be extinct.
Short's Woodpeckers of the World was written with the encouragement and support of John duPont; in fact, duPont arranged for his illustrator, George Sandström, to work with Short to produce the 101 color plates in the book.
3. Philippine Birds (Monograph Series No. 2, 1971)
John duPont wrote this book based on his own expeditions to the Philippines, beginning in 1958. In the foreword to the book, ornithologist Dean Amadon writes that "anyone who knows John duPont will realize that, once in the islands, he heads for the nearest mountains and jungles: he is not one to dawdle about in the gardens of local officials." Philippine Birds was written as an identification guide rather than a comprehensive work, with brief descriptions accompanying color illustrations by George Sandström.
Jean Woods, Curator of Birds at DMNH, worked with the EABL team to digitize these titles and get them into the BHL collection. Discussing the importance of putting them online, she said, "We're excited to have the museum's publications and rare books available through the Biodiversity Heritage Library to be used by researchers that have not previously had access to them." She added that some of the titles, like Philippine Birds, have been out of print for years and that "many of the rare mollusk books contain original species descriptions which continue to be essential for taxonomic work."
We are grateful to Jean and to the Delaware Museum of Natural History for so generously sharing their wealth of publications and rare books with the BHL community.
References
About us. (n.d.). Retrieved from http://www.delmnh.org/about-us-2/
Eckholm, E. (1986, May 5). Woodpecker, believed extinct, seen in Cuba. The New York Times. Retrieved from http://www.nytimes.com/1986/05/05/us/woodpecker-believed-extinct-seen-in-cuba.html
Longman, J. (2010, December 9). John E. du Pont, heir who killed an Olympian, dies at 72. The New York Times. Retrieved from http://www.nytimes.com/2010/12/10/sports/olympics/10dupont.html?_r=0
Niccolò Gualtieri's splendid seashells. (2016, August 26). Retrieved from http://www.italianways.com/niccolo-gualtieris-splendid-seashells/