Coming Soon to BHL: Full Text Search!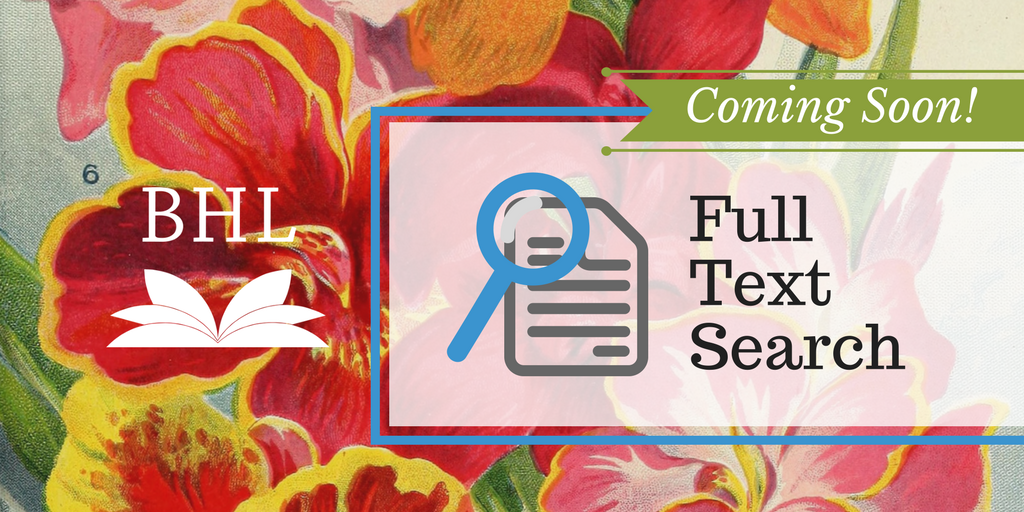 We're excited to announce that we will soon be launching full text search on BHL!
With full text search, you'll be able to search across the text in the BHL corpus. Search results will display hits for your term in both the bibliographic information (i.e. title, author, subject, publisher, related titles and series, etc.) as well as the full text of books in BHL.
Our full text search will include faceted browsing, making it easier for you to explore your search results by applying filters for content type, publication date, subject, and more. Additionally, we're adding "search inside this book" functionality, allowing you to search for terms within a book you're viewing.
We expect to launch full text search this month (May 2018). We look forward to enhancing the BHL interface with this new search functionality. Follow our blog and social media (@BioDivLibrary) for release announcements and #StayTuned!