BHL and Our Users: Joe Shaw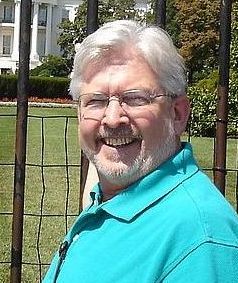 BHL User Joe Shaw
Raise your hand if you know what Opuntia is.
Even though you might not know it, most people would recognize Opuntia, though perhaps under another name. Named after the Greek city Opus, Opuntia is a genus in the Cacti family, containing the prickly pears, which currently constitute about 200 species. Like all true Cacti, Opuntia species are native only to the Western Hemisphere, and, with their range extending into British Columbia, are the most cold-tolerant of all lowland cacti.
Studying botany, and Opuntia in particular, has been one of Joe Shaw's long-time passions (representing over 25 years of work). A botanist by training, Joe now concentrates his efforts on scientific writing, one aspect of which involves his website Opuntiads Web, which describes over 100 Opuntia species in the US, and his blog Oblog, which aims to "describe and illustrate cacti and succulents, their surroundings and neighbor plants, and even animals that interact with cacti."
Opuntiads Web provides descriptions and images of each of the species cataloged on the site. Furthermore, one of the invaluable qualities of Shaw's website for researchers is that the pages link to original descriptions of the corresponding species (gleaned from BHL, we might add!).
One of our favorites on the site is Opuntia atrispina, a cacti with a gorgeous yellow bloom native only to the United States. The interesting thing about the flowers of this cactus? They open yellow, but change to salmon, pink, or even tan on the second day (see image below to view transformation). Take a look at a picture of the cactus from Shaw's website, as well as one of our favorite illustrations of it in BHL.
Shaw's blog Oblog offers great supplementary material on these species, featuring informative posts, exceptional photographs, and fun anecdotes. We've reposted some of our favorite material from the blog below:
Joe Shaw on BHL
Since 2009, BHL has served as an important component of Shaw's work. As the introductory text on Opuntiads Web articulates,
Of the many opuntiads in the USA, some look superficially alike and some have even been forgotten; even botanists confuse them with each other and don't know there are so many species.  But they have different bloom times, consistently identifiable fruits, normally don't interpollinate, and are restricted to specific habitats. Early botanists identified them and understood their differences, and we use those old records to identify them, their differences, and their similarities.
The historic literature found on BHL allows Shaw to investigate the sometimes ambiguous Opuntia species, capitalizing on the work done by past botanists in order to articulate the details and differences of each species on his website. Incorporating the original species descriptions into his website, as described above, allows users to not only see the species as captured in photographs, but also understand the species as it was first documented for science. As Shaw asserts, BHL "is immensely helpful. I have been able to sort taxonomic tangles going back 200 years."
Using BHL an average of 2-20 times per week, Joe exploits BHL's PDF and single page download functions, expressing particular satisfaction with the speed at which BHL allows him to accomplish these tasks and the fact that this materials is available to him 24/7, at whatever hour or day he needs it. For Shaw, access to early and original species descriptions is a particularly valuable asset provided by BHL, as these are linked to on his site.
At BHL, it is not only the praise, but also the constructive criticisms that we valuable. When asked about requested site improvements, Shaw articulated a desire for even more robust species search capabilities, increased collaborations with JSTOR, the ability to sign in to a single session of use (thus improving the efficiency of page downloads), and the ability to download BHL pages via a "Drag and Drop"methodology. Continuous search improvements are always a development priority for us, and sign-in capability has been suggested to us from several sources. Though we have begun initial collaborations with JSTOR, incorporating their Early Journal Content into our article repository Citebank, we hope to expand these interactions in the future.
We're always thrilled to hear from our users, and we know that it's also valuable for our user community to see the many ways their fellow researchers, scientists, writers, artists, students, or nature lovers are utilizing everything BHL has to offer. We extend a special thanks to Joe Shaw for taking some time to share his experiences with us, and we hope you'll take a few minutes to explore all the wonderful information, images, and anecdotes on Joe's website and blog.