Book of the Week: Fish Aren't all About Sharks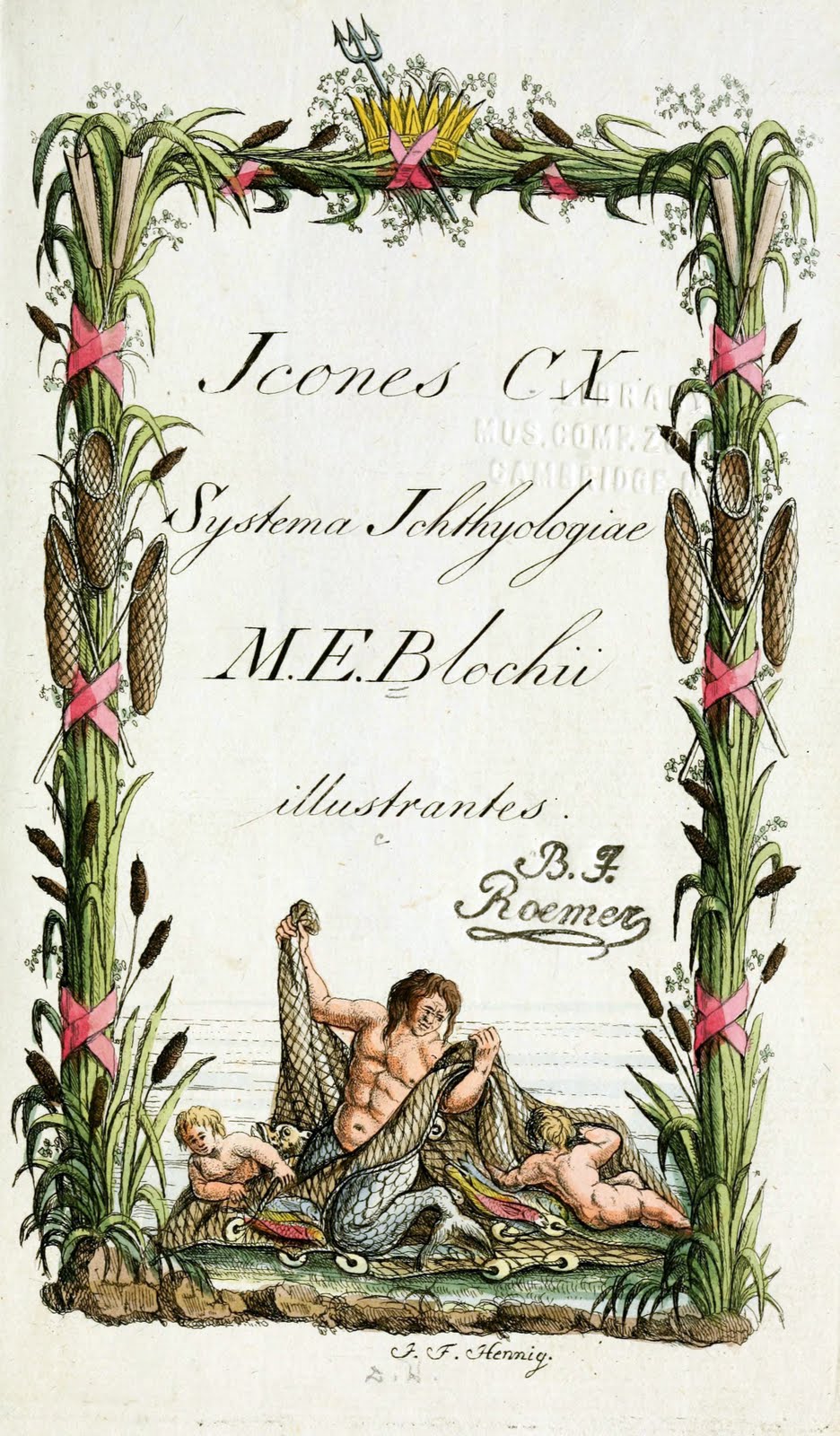 Last week we were all about sharks, seeing as it was Shark Week and all. That meant that we were combing through our collections looking for anything that was marked with Shark or even just fish tags. We found a wonderful variety of books and images about sharks (you can peruse them, and lots of other kinds of species, yourself on our Flickr account), but what we also found were a lot of great books about the many other species of fish besides sharks. One of our favorites was Systema Ichthyologiae Iconibus CX Illustratum, volumes 1-2 (1801), by M.E. Bloch & Schneider. While it did contain a few illustrations of sharks, the plethora of other fish species depicted in beautifully vivid colors made us stop and stare. And anything that makes us stop and stare in BHL is worthy of being highlighted somewhere. And today, that somewhere is our blog.
Marcus Elieser Bloch was a German medical doctor and naturalist. He was born into an extremely poor family in Ansbach in 1723 and received very little education growing up. By the time he reached adulthood, he could not even read German, his native language. However, thanks to some knowledge of Hebrew and rabbinical literature, he was able to secure a teaching position with a Jewish surgeon in Hamburg. After learning German and some Latin thoroughly, he began to study anatomy, which in turn sparked his enthusiasm for the natural sciences. He went to Berlin and began to study all branches of science and medicine. Today, he is considered one of the most important ichthyologists of the 18th century, and his encyclopedic work on fishes, captured in a 12-volume series entitled Allgemeine Naturgeschichte der Fische, is still today considered extremely important. Though Bloch didn't live to see our book of the week published, as he died in 1799, it serves as a beautiful legacy of the incredible career of this dedicated naturalist.
For the post, we thought we'd showcase some of our favorite illustrations from the book. However, we'd be remiss in our duty if we didn't admit that it was very difficult to choose just a few, and you should spend some time looking through all of the illustrations. They really are worth a few minutes, or even hours, or your time! But, for now, here are our favorites!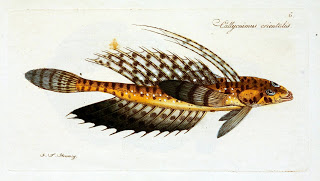 1) Callionymus orientalis, today known as Synchiropus orientalis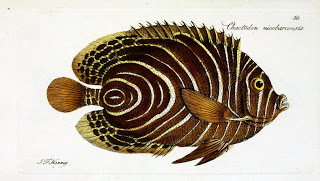 2) Chaetodon nicobariensi, today known as Pomacanthus imperator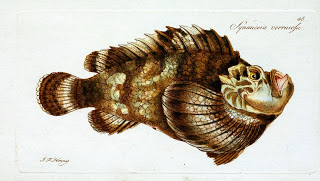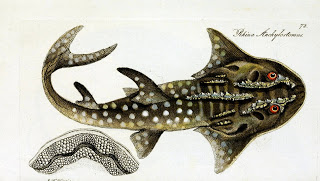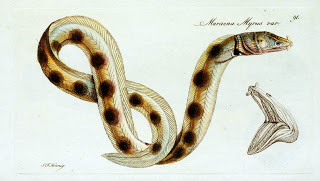 5) Muraena myrus, today known as Echelus myrus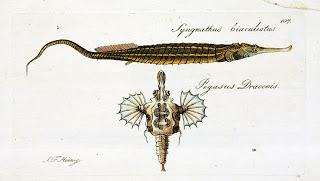 6) Syngnathus biaculeatus and Pegasus draconis, today known as Eurypegasus draconis
See all of the illustrations from this book in our Flickr account! This week's book of the week, Systema Ichthyologiae Iconibus CX Illustratum, volumes 1-2 (1801), by M.E. Bloch, was contributed by Harvard University, MCZ, Ernst Mayr Library.