From BHL User to Virtual Reference Intern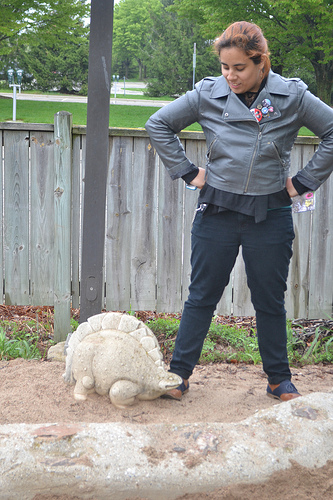 Me and a new friend at the 2013 CBHL Meeting,
MSU Children's Garden. Photo by Bill Musser.
 A few weeks into my Botany-Horticulture library internship I met Bianca Crowley and Jackie Chapman of the Biodiversity Heritage Library. As I had been helping fulfill BHL requests for items in the Botany library, it was suggested that I get more involved. Over the next few months I helped with scanning requests, a preview of the internship that was to be. However, that wasn't my first experience with the BHL.
Ulmus americana. Perfect tattoo inspiration.
One of the benefits of this internship is interacting with librarians from so many of the BHL institutions, be it through the Gemini interface, a staff call, or here at the Museum of Natural History. It's great getting a chance to experience how every member does his or her part to make the BHL such a great resource.
My internship ends this month, but I will be sticking around the Smithsonian Libraries as a volunteer. Also (because I can't get enough of these DC libraries) I will be volunteering at the Library of Congress to work with their mini-comics collection.
It's been incredible interning for the BHL and Smithsonian Libraries. I've met some wonderful people I'm happy to call colleagues and mentors. Seeing the work they do is an inspiring reminder of why I chose to be a librarian. Plus, it's been wicked cool working a short walk away from the Hall of Bones!