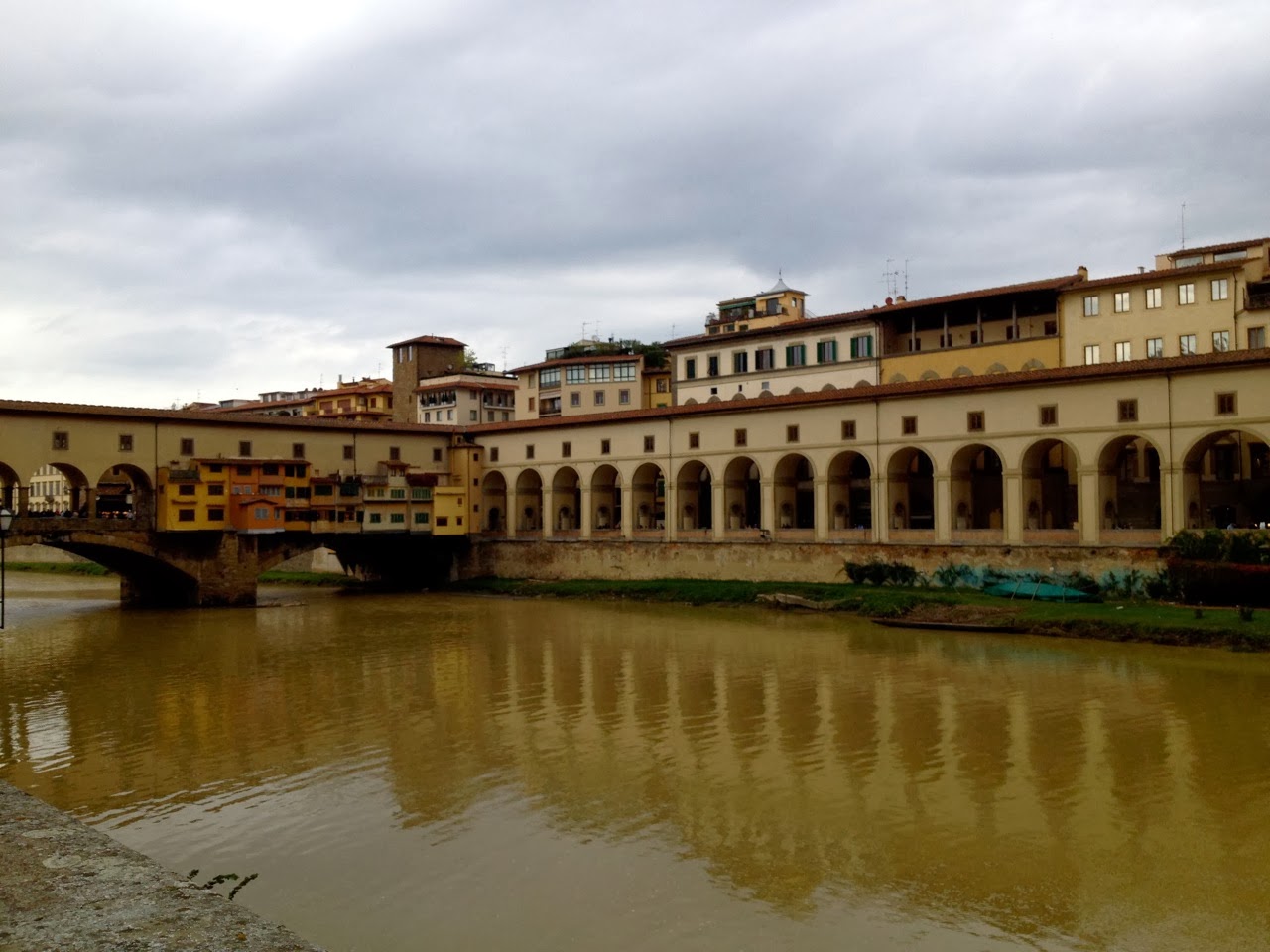 I was privileged to attend and present at the Biodiversity Information Standards (TDWG) meeting (see posts on Nov 11: https://blog.biodiversitylibrary.org/2013/11/global-bhl-partners-present-symposium.html, Nov 26: https://blog.biodiversitylibrary.org/2013/11/the-tdwg-2013-annual-conference-my.html and Nov. 29: https://blog.biodiversitylibrary.org/2013/11/quello-che-era-nuovo-in-tdwg-2013.html).   The theme for 2013 was "Virtual Communities for Biodiversity Science", an apt theme for the global virtual Biodiversity Heritage Library.  The venue was beautiful Florence, Italy and the weather was warm.  TDWG is a long and information-packed meeting that incorporates many topics of interest to the Biodiversity Heritage Library and librarians.  Metadata, vocabularies for taxonomy, interoperability and linked open data are common themes at TDWG  to which librarians, particularly those engaged in biological information,  can relate.  I particularly enjoyed the poster sessions.  There were 31 posters and I will highlight a few in this post.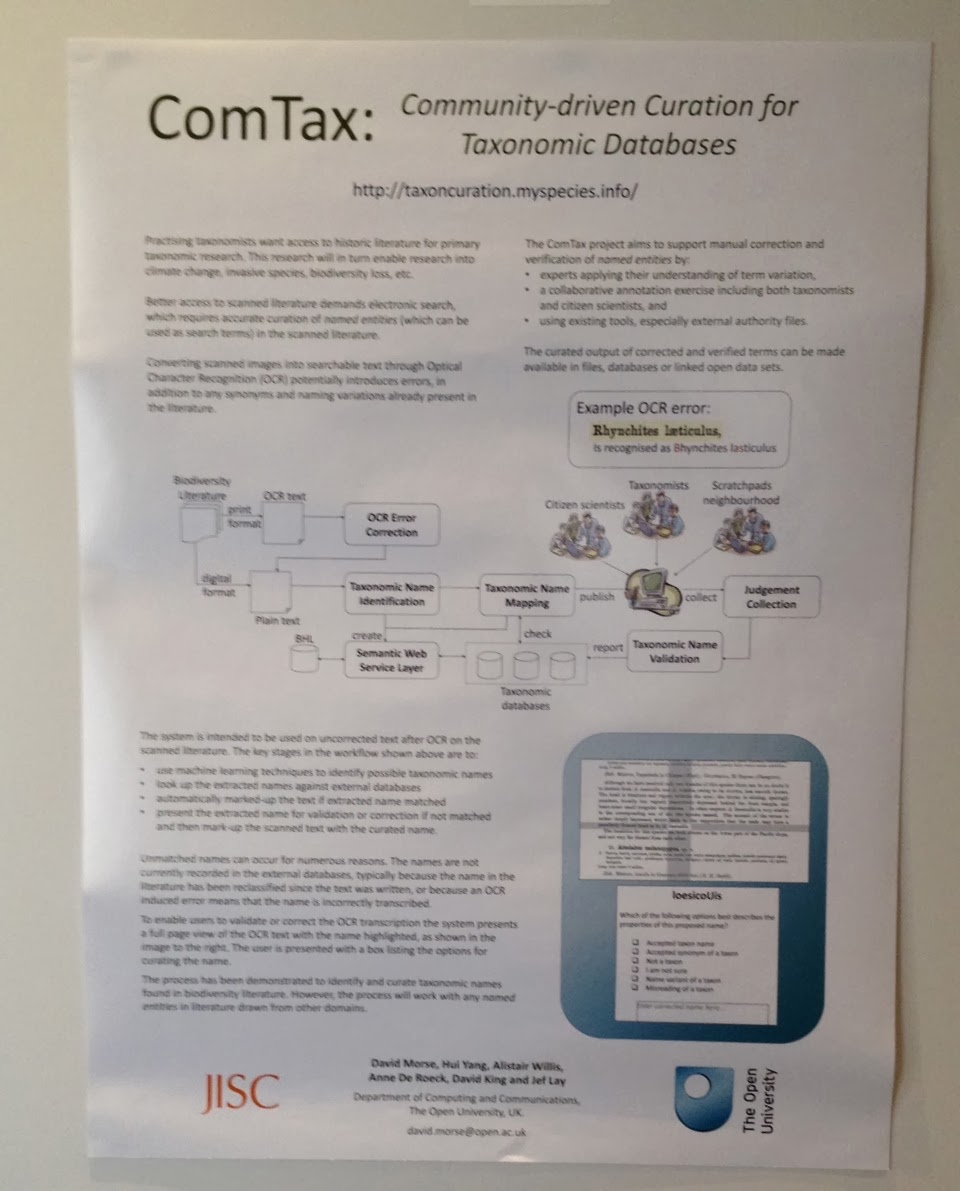 BHL partners such as ViBRANT (http://vbrant.eu/), OpenUp (http://open-up.eu/), BioStor http://biostor.org/), and Zookeys (http://www.pensoft.net/
journals/zookeys/) and others were represented at TDWG ensuring lively discussions.  The poster "Bibliography of Life: Comprehensive services for biodiversity bibliographic references" addressed de-duplicating and parsing the components of references from a variety of sources to improve and expand literature searching.  Other posters highlighted object digitization and the TDWG Audubon Core metadata standard.  The Naturalis Biodiversity Center reviewed their work digitizing collection objects, including videos, using the Audubon Core standard for metadata.  Another poster from Belgian institutions, Agora 3D Evaluating the Digitisation of Scientific Collections, reviewed scanning technology and techniques for biological specimens to develop a set of standards and protocols for museums.  Other posters highlighted taxonomic information such as "From Dendroeca blackburniae to Dendrceca blackburniae:  what's in a name" citing the need for clean, correct scientific names to support names-based architecture and "ComTax: Community-driven Curation for Taxonomic Databases", a project designed to support manual  correction and verification of name data. The TDWG meeting has much to offer archivists and librarians looking for the biological perspective on metadata and curation.